I was drifting in and out of consciousness. Seated in the back of a gunmetal Skoda, I noted 3:47 p.m. on the dashboard's clock. For me, however, the day was just beginning. My 12-hour flight touched down at Kastrup Airport half-an-hour ago. I was now somewhere between the farming village of Sønderby and the city of Copenhagen. The welcoming party was minimal: my future ex-wife was seated upfront. She never had much interest in obtaining a driver's license, so her cousin Philip piloted our commute.
I was traveling through rural Scandinavia to meet my fiancée's family. It was Trine's (pronounced Trina, like the rapper) birthday, and the next two days were going to be spent meeting everyone important to her: childhood friends, uncles, aunts, cousins, nieces, parents, a brother and two sets of grandparents. I tend to excel socially in smaller groups, but immensely struggle to regulate that energy in front of larger audiences. And there are few stages larger than a meet-greet with what feels like half a town.
Still, the anxiety of the coming hours faded as our tires rolled on. Pulling onto a short pebble driveway, the fear of relating to so many people from such a different place slowly dissipated. I had been here before. Maybe not with a Danish fiancée. Or at a dinner party where my struggle Dan-glish would endear. But HERE in terms of having to connect with strangers in an unfamiliar place. Thankfully, I'd been prepared for moments like these by watching a lot of two particular television programs: No Reservations and Parts Unknown. 
Lessons From Bourdain
The lessons were plenty, but these seemed to be the most important takeaways:
When you sit down at someone's table, and they serve food they've been laboring over, or in some instances struggling to buy, you eat it. None of this gluten-free, dairy-free, meat-free, flavor-free, or whatever insert-word-here free trend The Huffington Post is promoting this week. Be a decent human being, respect your host, and try what's on the plate.
Never miss an opportunity to learn, especially over food … and alcohol. As much as meeting Trine's #lifesquad would be about introductions, it would also be about listening to anecdotes detailing her upbringing and random facts about Danish culture, music, food and political leanings.
Ask questions. Bourdain always asked questions to propel his episodes forward while simultaneously informing audiences in an underbearing way. But he also actively listened to know when to ask those questions. Answers aren't always paired with epiphanies, but when they are, words can connect us.
Ego and travel shouldn't be mixed. What I think most people following the "Next Bourdain" train miss is the reduction of ego that fueled his show. Rarely were Anthony's programs about himself. He was a taxi driver, craftily navigating us through foreign and even local locales to meet interesting people, discover foods we wanted to try and experiences we wanted to have. Travel is not, despite what Instagram wants you to believe, all about the ME, ME, ME, but rather the US, US, US.
A Chance Encounter
I only met Tony once – "met" qualifying as hyperbole, but please continue reading. His Copenhagen episode of Parts Unknown centers around Danish chef Rene Redzepi's "New Nordic" restaurant, Noma. I watched the entire episode on a flight from Sacramento to LAX back in 2015. Four days later, I would be returning to board a Norwegian aircraft bound for Copenhagen's Kastrup Airport. I imagined how impressed my scheduled Bumble date might be with a reservation at Noma. I was the first person off my flight from Sacramento and managed to hold that positioning while arriving at the baggage claim. For a moment, another person joined me at the carousel. Our flights shared a conveyor belt and he managed to beat everyone off his flight too.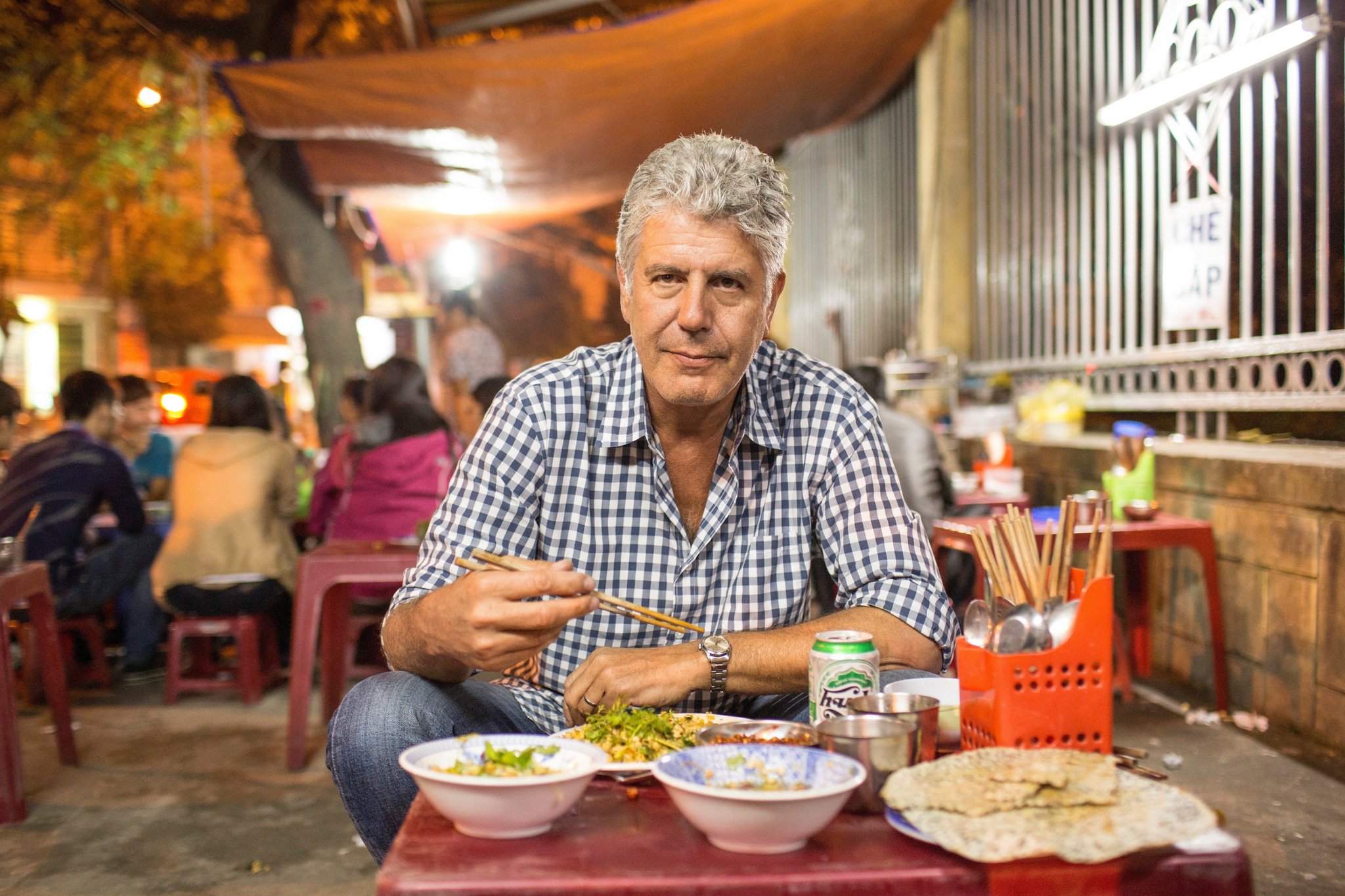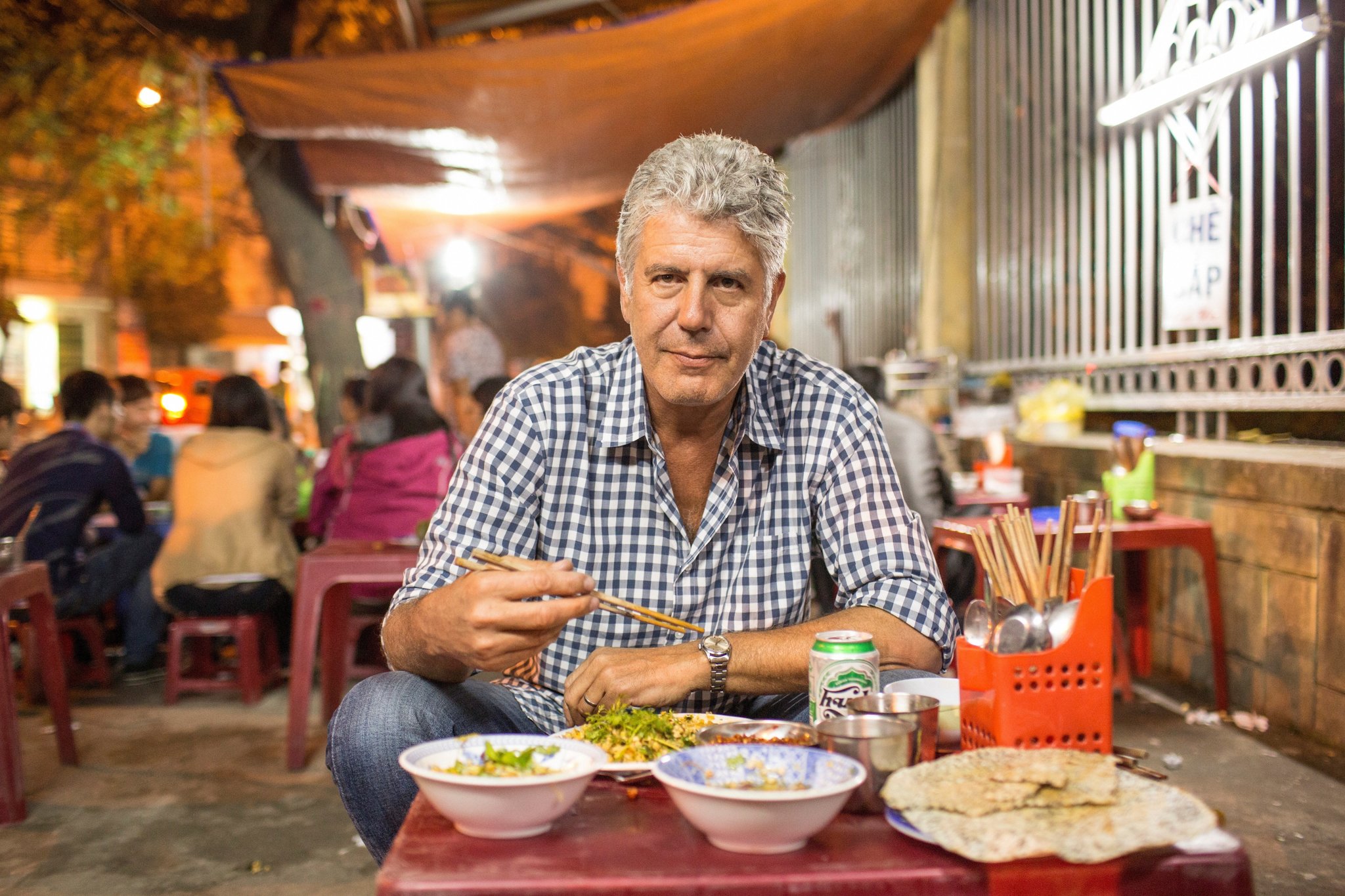 I don't know if you've ever been listening to Ja Rule in your car and bumped into him inside a Starbucks right after, but that almost certainly surreal feeling is what was going through my mind at that moment. The man next to me was Anthony Bourdain. 15-minutes after closing his program, he was standing right next to me. He didn't look particularly sad or happy that morning. He sported that kind of indifferent face everyone landing at an airport that isn't home or a vacation destination wears.
At this point, I had been traveling internationally for over a decade watching old men argue about baseball in Cuba, getting traditional style tattoos on my back in Southeast Asia, falling in and out of beds from Berlin to Brooklyn, and here was the person that inspired the vast majority of those trips. My words were short. "Thanks for what you do, man." He smiled before offering a polite, "Thank you." "I'm going to Copenhagen in a few days and am going to try and eat at Noma," I continued, noticing people starting to gather for their luggage. "Oh, you're going to enjoy that," he replied. A pair of "take cares" were exchanged as we refocused on the conveyor belt powering on. My bag was one of the first out.
Five days after the exchange, I was in Copenhagen, meeting the Bumble date that would become my ex-wife. We never made it to Noma because … poverty (review their menu, do a Danish kroner to USD conversion, and you'll see what I'm talking about). But I did make it to Denmark 12 more times.
My second trip involved the Skoda traveling to Sønderby with Philip and Trine. It here's that Bourdain's programming really helped me navigate my social anxiety. To surmise things that weekend would be to say that I listened a lot, ate what was given to me (including herring) and learned about wonderful people, from a place very different than the one I call home.
Bourdain's Exit
My marriage, unceremoniously mired in cliche behavior recklessly administered by this writer, ended in November 2017. But there was still at least one more flight out of Kastrup scheduled in my lifetime: it occurred on the morning of June 7, 2018. It was then that I turned my smartphone on while taxiing at Iceland's Keflavik Airport. I knew something terrible was breaking because the device was being flooded by text messages from a spectrum of people to varied to produce any kind of sensible correlation. On that three hour flight from Copenhagen to Reykjavik, reports began circulating that Anthony Bourdain had taken his own life. Outside of our two passing sentences at a baggage claim in Los Angeles, I had no personal connection to this chef, writer, host, father, husband, boyfriend, son. But that didn't stop the news from hitting me with the same violence experienced when losing someone dear.
If you logged onto social media any time in the days that followed, it became apparent how important Bourdain was to so many. People were distraught. Heartbroken. They spray-painted murals, bought t-shirts, binge-watched programming, and in the case of myself, booked a ticket to another country to eat.
There's a world full of interesting people. And whether I'm communicating with them over cacio e pepe from a cafe in Trastevere or sauerkraut smothered hot dogs from the Upper Westside Papaya King, I want to hear their stories, share them and in the process, continue creating one of my own. It's what Bourdain would have wanted for all of us.
Eric has revolved in and out of passport controls for over 20 years. From his first archaeological field school in Belize to rural villages in Ethiopia and Buddhist temples in Laos, Eric has come smile to smile with all walks of life. A writer, photographer and entrepreneur, the LA native believes the power of connectivity and community is enriched through travel.