From its northern tip in Tunisia, rich in colorful grains and seeds, to the southern region of Zimbabwe with an exotic delicacy of crispy Mopane worms, African cuisine is as vast and diverse as the continent itself. The nation's capital has drawn restaurateurs and chefs from all over the world for decades, including Africa.
So whether you're interested in sampling cuisine of countries like Ethiopia, rich with the sultry flavor of Berbere spices, or tasting West African dishes from Ghana known for magical blends of yams and Cassava, this is the perfect city to enjoy an African meal.  Here are a few places you may want to start:
Dukem Restaurant, Ethiopian 
Tefera Zewdie's restaurant has been a staple on the U Street Corridor in NW Washington, D.C. since the 1990s.  It was here that he began selling his Ethiopian cuisine from a carry-out location. Since his humble beginnings, Zewdie first expanded his offerings by selling traditional Ethiopian breads, spices, and desserts. After expanding his location to service dine-in patrons, he later opened a second spot in Baltimore: Dukem Restaurant #2.
The flavors of Ethiopian cuisine are strongly influenced by its position as a stop on ancient trade routes dating back to the early 1400s. The spices brought to the region include clove, cardamom, fenugreek, and cinnamon.  Their famous spice, Berbere, is made using a local chili blended with other spices. These spices married with indigenous grains like sorghum, a nutritionally dense grain, and spelt amongst others round out the cuisine today.
Dukem has an extensive vegetarian menu. They offer combination platters with up to seven options like spicy yellow lentils, cabbage, chickpeas, rice, and salad, with the option of choosing your spice level. Meat lover? Not to worry, their selection of meats include: tibs, tender marinated and cooked cuts of lamb or beef, or the often served raw (cooked is available) gored gored and kitfo. The former is prepared in chunks and the latter is minced.
It is said that the lure of African cuisine starts with the eyes and the plates, at Dukem there are an array of beautiful, rich colors in every dish. Meals are served family style on one platter in the center of the table and are usually eaten with injera (a large flat bread) as the utensil of choice.
The restaurant is open 7 days a week from Noon – 11 PM, the carryout is also open seven days a week from 11 AM–11 PM. 1118 U Street, NW Washington, D.C., 202-667-8735
Zion Kitchen African Lounge & Café Nigerian / Caribbean
ZK Lounge's cuisines range from east and west African as well as the Caribbean. At Zion Kitchen African Lounge you can dine-in, carry out, place an order for catering for large events or simply work with their mini catering menu to have food and services sent to your home.
Chef Oyin Akinkugbe began her catering business in 2002 with family recipes based in her home in Nigeria. She was taught the art of Nigerian cooking from her mother who owned an establishment in their homeland. Her operation has grown substantially from her early beginnings fulfilling catering orders in her home. She now has two locations, the Lounge located in NE on Montana Ave., that seats 100 and the catering operation located in NW on Georgia Ave. The Lounge is also offered as an event space that can be used to host private events of all kinds.
Their extensive menu has over 44 food items to choose from.  Dishes range from staples like peanut butter soup and jollof rice to specialties like whole goat head! In Nigeria local eateries run by food artisans are called MAMMA PUT. Chef Oyin is proud to carry on that tradition in DC.
The Lounge located at 1805 Montana Ave. NE 202-636-9097, catering kitchen and offices located in NW at 4306 Georgia Ave. 202-636-9097.
Appioo African Bar & Grill Ghanian 
The restaurateur DNA runs in the family of chef Prince Matey of Appioo African Bar.  His brother Justice is the owner/manager of Bukom Café in Adams Morgan. Appioo specializes in traditional Ghanian recipes. While Ethiopians make up the largest African community in the city, people from West Africa make up the second largest group, and as they increase in numbers, so do the options available to partake in their cuisine.
Chef Prince Matey's restaurant has been in business since 2014 and has been received with favorable reviews in the Washington Post, ABC 7 News, and Eater DC. His very traditional menu is a shift from many West African restaurants that specialize in fusion cuisines. With menu items like Kenkey fish, a dish made with fermented white corn (similar to a tamale), Akrakro and beans, a popular street food consisting of plantain fritters, and the very customary jollof rice, if you are craving down home Ghanian delights Appioo is the place to visit. All of this is served up with very reasonable prices.
The restaurant is also known for hosting live concerts and other special events on a rotating schedule. You will find them in the Shaw neighborhood at 1924 9th Street in NW.  202-588-7366
Swahili Village -The Consulate DC Kenyan
Northwest DC is home to the most recent location for this independent chain of restaurants by founder and CEO, Kevin Onyona. Upscale Kenyan cuisine is served at Swahili Village-The Consulate which is akin to the more casual dining experience at Swahili Village in Beltsville, Maryland.  More than a chef, Kevin Onyona is a businessman, commercial real estate investor, and a self-published author with two cookbooks under his belt.
Kenyan Cuisine gets its influence from a combination of Indian and Portuguese flavors introduced into the culture hundreds of years ago and a long-held tradition of pastoralism (cattle herding) as practiced by indigenous groups like the Maasai. Onyona grew up near the shores of Lake Victoria, where many dishes are based on the abundance of fresh local seafood. Diners will find all these influences in the restaurant's offerings.
Some of the most popular dishes at the restaurant are the Nayama Choma, a charred beef and Mbuzi Choma marinated and charred goat.  The menu is well rounded with a variety of options for chicken and fish (you can never go wrong with whole fried red snapper in my humble opinion). The vegetarian menu is small, but is available with two sides, allowing one to create interesting combinations with other side dishes that include ugali (a type of fufu) and Kachumbari a spicy blend of tomatoes, cilantro, lime juice, and onions with spicy habenaro peppers.
Prices Range from $50-$100 per person for a three-course meal. Reservations are encouraged. 1990 M Street, NW Washington, D.C. 202-798-7701
In 2017, the Zenebech Restaurant, a traditional Ethiopian establishment, moved into its current home in Adams Morgan.  Its journey to this location as a full-fledged dine-in restaurant began back in 1993 as an injera bakery with $150 as seed money. The bakery serviced other restaurants and marketplaces in the greater DC area, selling their injera for 50 cents each. After gaining popularity for their confectionery delights, in 1999 they began offering small carry-out orders in addition to their baked goods.
Chef Zenebech Dessu is the co-founder of the place, the face that you see on the logo, and at times still hard at work inside the venue. You can learn more about her and her husband, Gebrehanna Demissie's, journey in this short film from No Passport Required featuring Ethiopian Chef Marcus Samuelsson, as he cooks with the family while they share their story.
It goes without saying that the injera is among the most popular in the city.  This is saying a lot for a place like Washington, D.C. with its huge Ethiopian population. The reviews however speak to so much more. The restaurant appears in the Michelin D.C. Guide, enjoys a 4.4 star rating on Google and a 4.5 star review on Tripadvisor.  Their success is attributed to the care that this small family has put into their business along with a very strong work ethic.
420 18th St NW (202) 667-4700.
Bukom Café Ghanaian 
Hailing from the Northwest side of the city akin to its location on the West Coast of Africa is Bukom Café. Named after one of the hottest travel locales in the world right now Bukom Square in Accra-Ghana, the vibrancy, food, and the culture can be found here.
The diverse pan-African menu is based on dishes found along the West Coast of Africa, taking on notes of flavors from Senegal to Sierra Leone. The restaurant's owner Justice Matey is of Ghanian descent. He has developed a menu filled with classic dishes like fufu and pepper soup and favorites including fried plantains and Jollof rice. The fried red snapper served on a bed of rice with plantains is one of their most popular dishes.
The bar is known for its traditional and innovative mixed drinks.  Especially popular is the rum punch, according to one diner, it will sneak up on you! So, sip slowly and take your time. If you arrive on a Friday or Saturday evening you can enjoy dinner and drinks along with live entertainment. The longtime staple is now back on since COVID restrictions have lessened.
A three course meal including drinks can range from $50-$100 per person. 2442 18th St. NW 20009 202-265-4600.
Moi Moi West African / Southern USA
Chef Howsoon Cham, fondly known as H.O. had an interesting journey into the culinary arts. Originally from Gambia in West Africa, he journeyed to the states to complete his college education on an athletic scholarship. His love for food was acquired while working in kitchens during the summer to supplement funding for his education. A son of a diplomat, he briefly worked at the Gambian Embassy before pursuing his culinary dreams.
Prior to opening his own restaurants, Howsoon spent time working at the popular Georgia Brown's Restaurant under award-winning chef, Cindy Wolf. At Moi Moi, which opened in January of  2022, he has combined the flavors of the Gullah Gullah Low Country tradition already steeped in West African heritage with what he learned in his travels across Europe and Africa. He considers it southern American cuisine with a West African accent.
If you are looking for a combination of delights from Africa to the Americas, this is a place for you. The appetizer menu takes on traditional dishes like pepper soup with oxtail, goat, and cow foot or you can go for Akara, black-eyed pea fritters with spicy Yassa onion jam. The name of the restaurant is taken from a traditional Gambian dish also made with black-eyed peas.  The dinner menu includes items like Berbere spiced lamb chops with brussel sprouts, cassava leaf mint pesto, with a side of mac n' cheese. It's been described as next-level cuisine. From okra stew to shrimp and stone grits, the menu has something for everyone.
Visit their website for hours (202) 303-0125. 1627 K ST NW, Washington, D.C. 20006.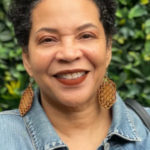 Jennifer J. Douglass is a freelance writer and content provider with years of experience in the travel, tourism, and convention industry. She has a penchant for uncovering and highlighting the narratives of those indigenous to the places she covers. She is an astrology buff who also enjoys studying and writing about cosmology and astrocartography.