One of New Orleans most important tours is self-guided and free. On the borders of the French Quarter and Treme neighborhoods sits Louis Armstrong Park, and within that: Congo Square. The Oak-shaded space has hosted visitors for over 300 years. First were the regionally indigenous tribes, and then enslaved Africans and African-Americans. Today, it's a gathering spot for the spiritual, curious and artistic.
The History
"It was one of the only places in the 1700s and 1800s where enslaved people were allowed to mass congregate. So it's where they held church, it's where they got married, it's where drum circles have been happening every Sunday on-and-off since 1724." Historian and educator Malika Freydberg walks the paths of Louis Armstrong Park with a regal confidence as she fires off more facts about the community and the park's legacy. These are her stomping grounds, even if she too is like so many other not-from-New-Orleans locals we meet.
She notes that when French King Louis XIV established The Code Noir in 1685, one implication for French slave owners was giving their slaves Sundays off. In Louisiana, slaves were baptized Catholic, and consequently due to religious circumstances, given the Sabbath off. We'll never know how many men, women and children actually got those Sundays off, but those fortunate enough in New Orleans would gather at Congo Square. It's here they would trade with Native Americans, barter amongst themselves, consult with the local voodoo priest Marie Laveau, and keep their West African traditions alive by practicing, song, dance, and drumming.
The Birthplace Of Jazz
"Congo Square is where those West African poly-rhythms will eventually mix with slave call and response chants, blues carried over from the Mississippi Delta, European traditional music, military march, ragtime and Afro-Caribbean rhythm – all of that will coalesce into what we recognize as jazz by the 1890s but it started in Congo Square in the 1720s," Freydberg hammers home.
Congo Square Tours (Self-Guided or Guided)
Malika ushers tourists through Treme and Congo Square several times a week, instilling as much information as they can absorb on her two-hour walking tour. Operated by French Quarter Phantoms, you can book a guided tour of Congo Square on their website.
For you explorers who do things at your own pace, Congo Square is located at 701 N Rampart St. Drum circles kick off every Sunday shortly after 3:00 p.m. rain or shine. The weekend ritual is organized by the Congo Square Preservation Society. Louis Armstrong park is open seven days a week until around dusk.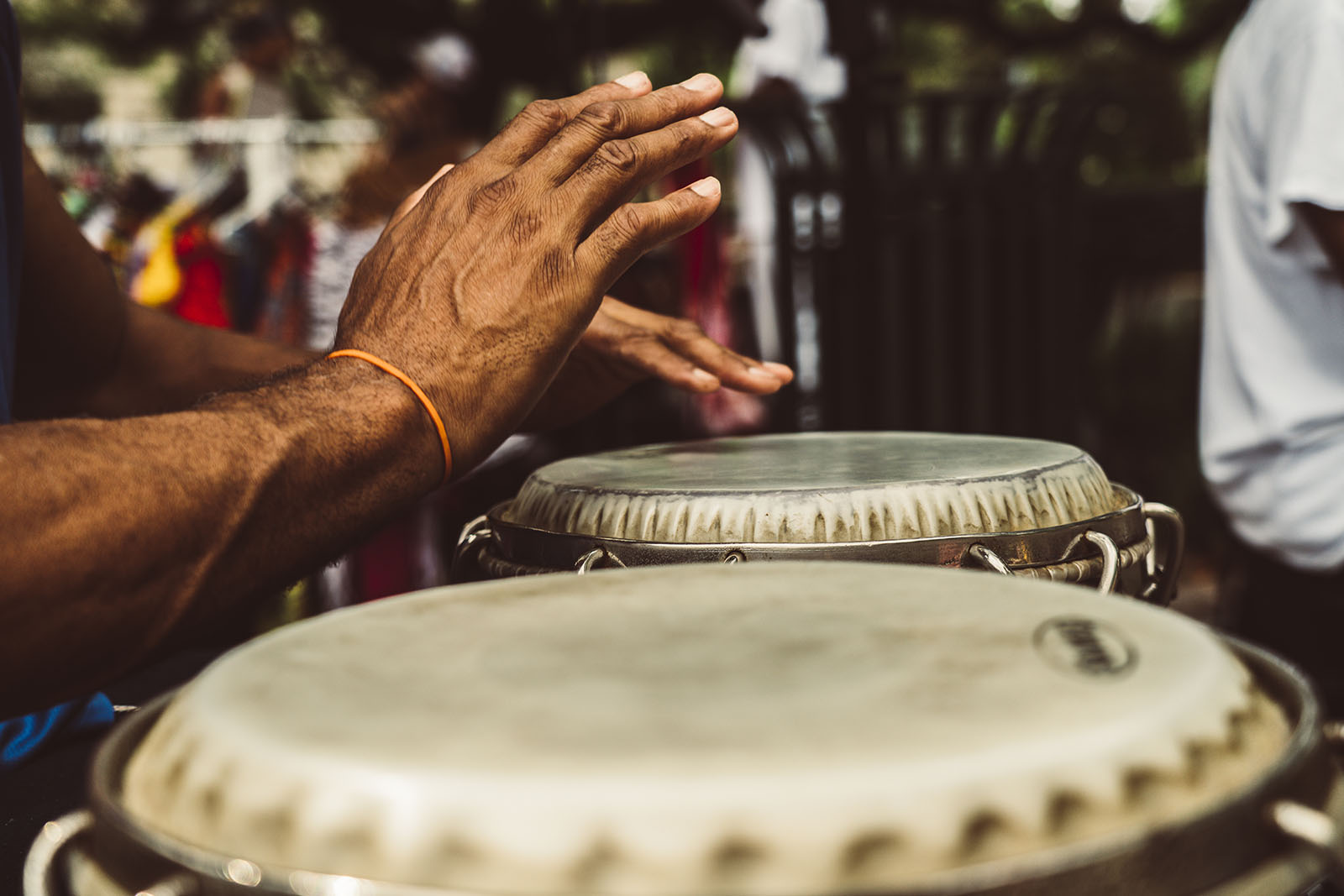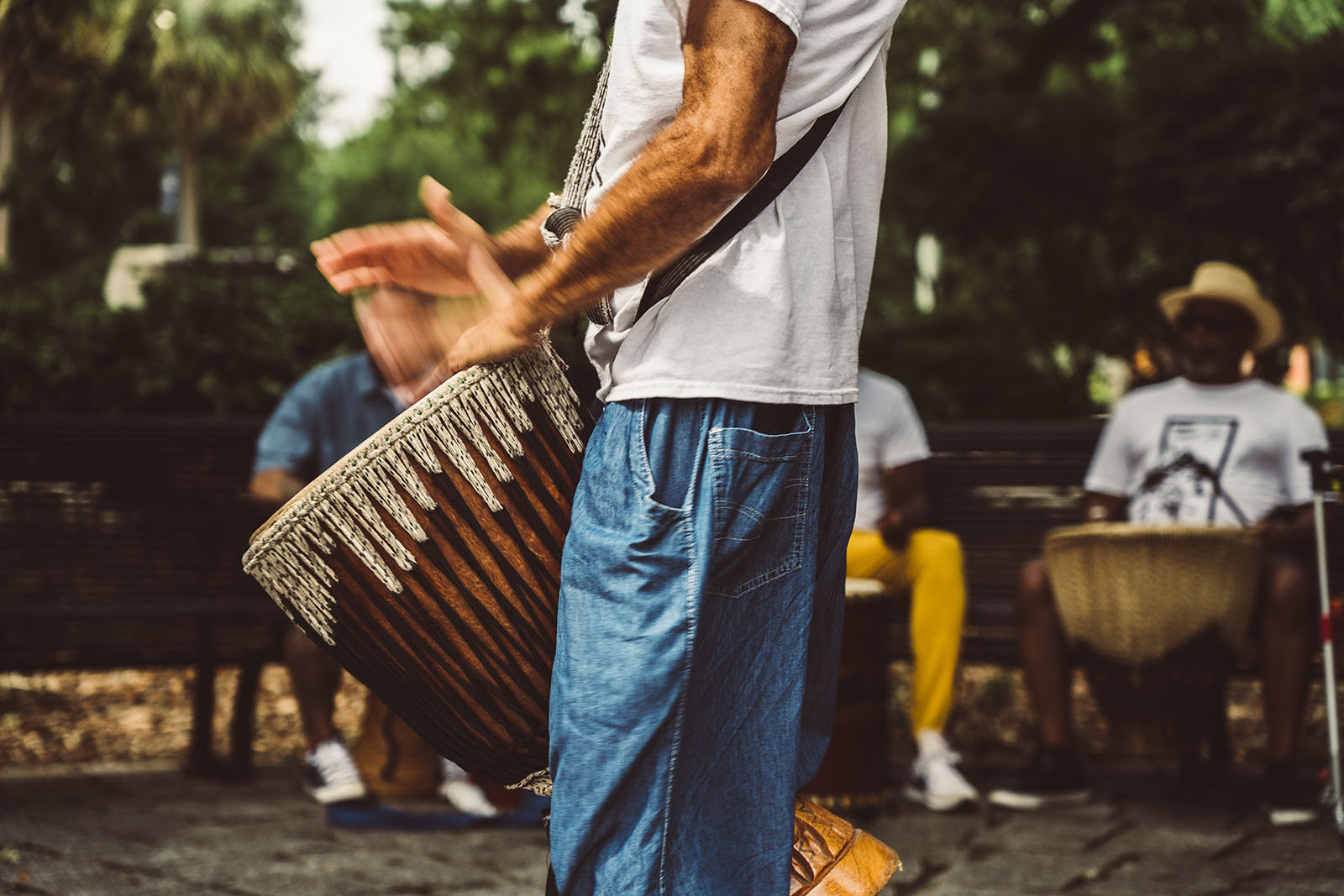 Eric has revolved in and out of passport controls for over 20 years. From his first archaeological field school in Belize to rural villages in Ethiopia and Buddhist temples in Laos, Eric has come smile to smile with all walks of life. A writer, photographer and entrepreneur, the LA native believes the power of connectivity and community is enriched through travel.