American Airlines and Hyatt Hotels pulled off an amazing surprise, gifting workers at a New York area hospital with a vacation once the fight against Covid-19 is over. Every employee at the NYC Health + Hospitals/Elmhurst Hospital will get a three night getaway with a loved one courtesy of the travel industry giants. The vacations, according to American Airlines will be a chance for the employees of one of the nations hardest hit area's to recharge and reconnect with family and friends.
The ICU at the Elmhurst Hospital has operated at 500 percent capacity during the battle against Coronavirus and it has been called one of the epicenters of the outbreak. Basically these people have put their lives on hold and on the line each and everyday so this was a beautiful gesture by two businesses that are in the midst of their own struggles.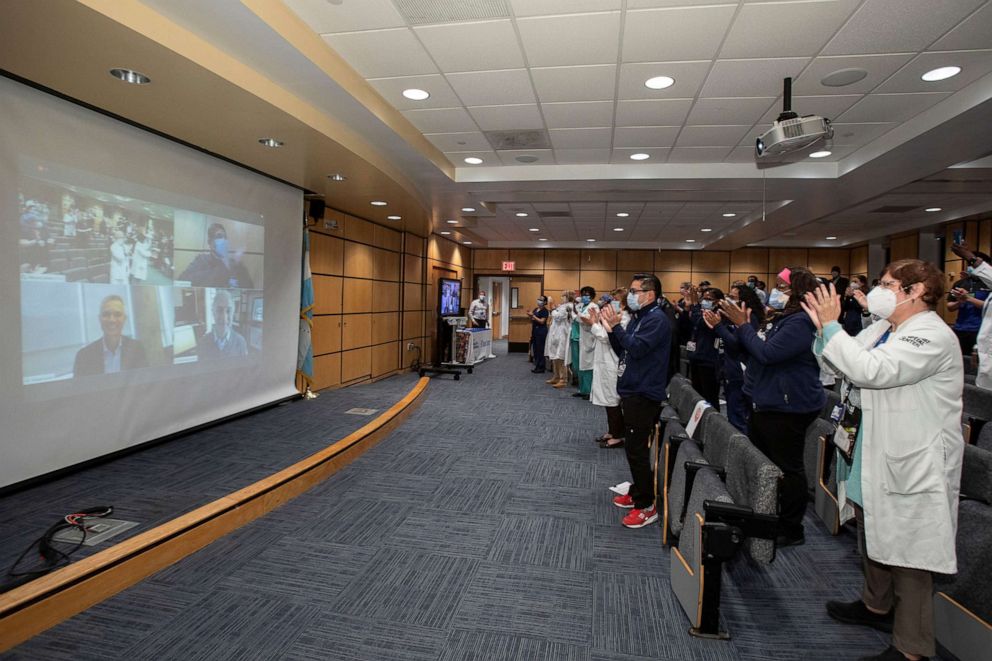 "Every worker at Elmhurst has seen and experienced challenges many of us cannot imagine. They've given so much of themselves and chose to serve their community with care, compassion and equity for every patient," said Robert Isom, President of American Airlines. "When they are able to take a break, we hope the time away will help them and their loved ones recharge and that they feel our deepest appreciation for their sacrifice and heroism."
That means more than 4,000 employee's will get to jet off with a loved one to a selected destinations in the US and or the Caribbean where American and Hyatt operate. Thats the largest amount of gifted flights to one company in American's history. And it's not just the Doctors and Nurses but also the cafeteria workers, cleaning staff and janitors that will get to enjoy the beautiful gesture.
One employee said he hadn't seen his family in seven weeks and told ABC News that he could not wait to reconnect on a much needed vacation. Kudos to American and Hyatt for rewarding these workers who continue to fight the good fight on the front lines.