Thousands of hosts and guests on Airbnb are looking for answers after a glitch led to the deactivation of thousands of accounts and confirmed bookings. I share their concerns because I'm one of them.
Notifications began popping up on my phone Wednesday afternoon from a dozen or so concerned guests puzzled by their now canceled reservations. "We're very sad to see you've canceled our reservation. We were really looking forward to our stay. Can you explain why?" one guest questioned.
Their confusion was shared but when I tried to login I found that I was locked out of my Airbnb account. My listings, profiles, reservations, and reviews had been purged. I had no means of communicating with my no-longer-upcoming guests, or the current guests. The latter thankfully called me in a panic wondering why I had canceled their reservation in the middle of a stay.
Through the wisdom of Twitter and a laborious customer service call, I discovered the issue was global. There were several hosts complaining about the same thing happening to them. The glitch likely cost me over $9k in confirmed bookings. And Airbnb has been slow to resolve to the matter, writing this underwhelming acknowledgment of the error.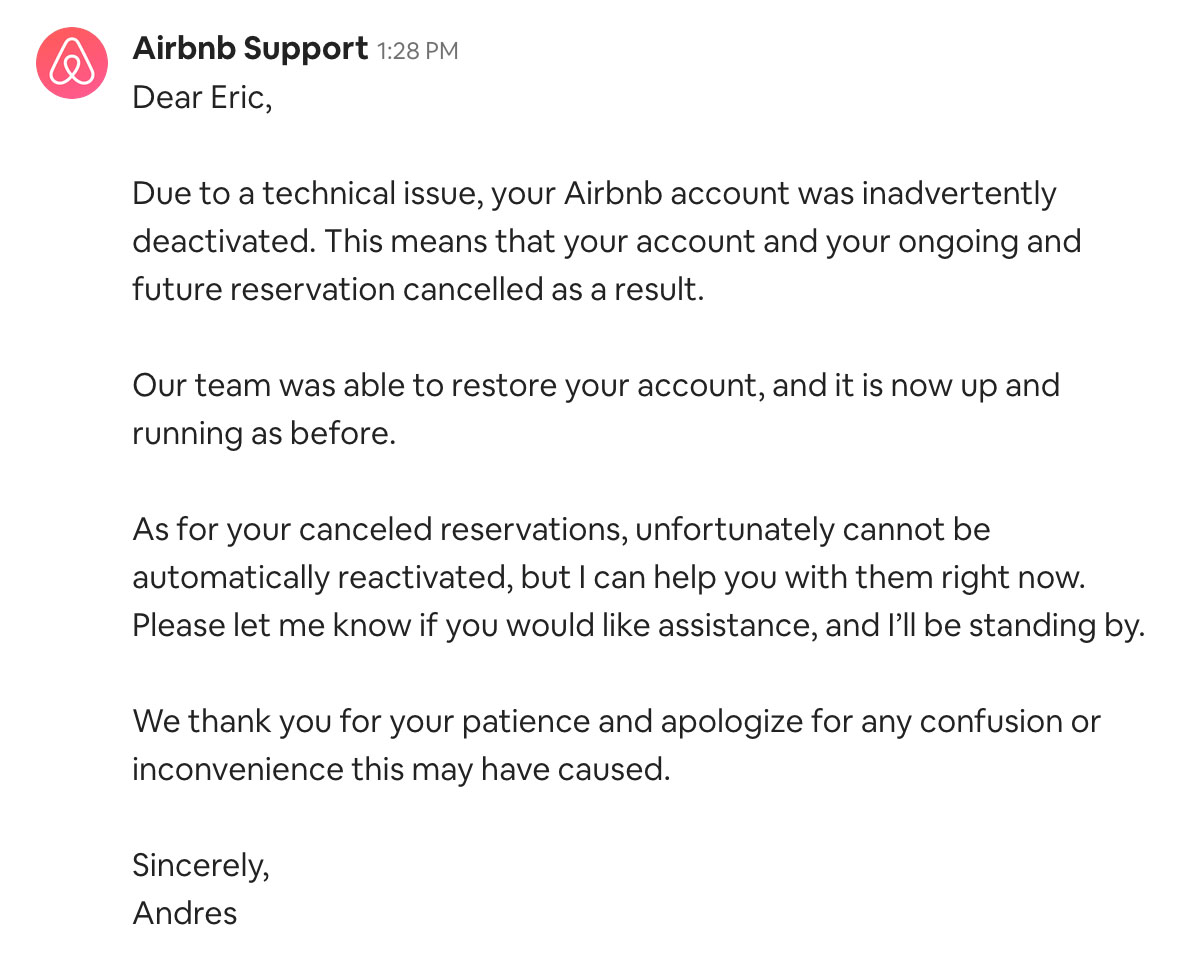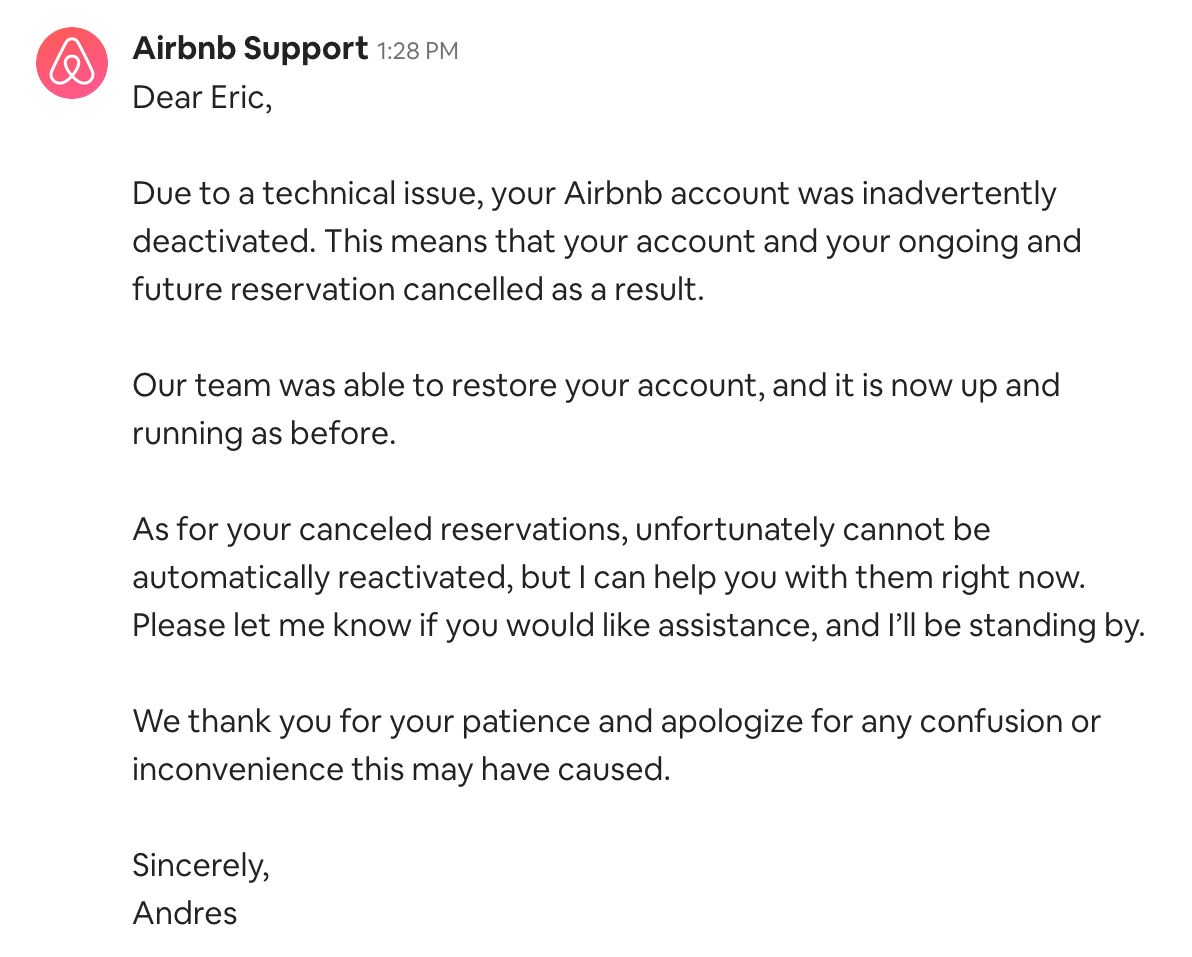 The laissez-faire tone will also do little to calm hosts relying on Airbnb bookings to make ends meet during a COVID-19 economy. Airbnb has a track record of getting it right, and will likely appease guests and hosts impacted by the problem. But the brand will have a security and reliability problem going forward. It's one thing if a host cancels a reservation for because of an emergency; it's another if booking platform does by accident.
Eric has revolved in and out of passport controls for over 20 years. From his first archaeological field school in Belize to rural villages in Ethiopia and Buddhist temples in Laos, Eric has come smile to smile with all walks of life. A writer, photographer and entrepreneur, the LA native believes the power of connectivity and community is enriched through travel.