All First Class Seats Are Not Created Equal
So your headed off on that big vacation, maybe even a Honeymoon and you decided to splurge on an upgraded ticket. You've seen the pictures, the commercials, those spacious, luxurious seats that will make your flight an amazing experience, instead of a necessary evil. So you drop a few extra dollars or miles,
because this is what you expect …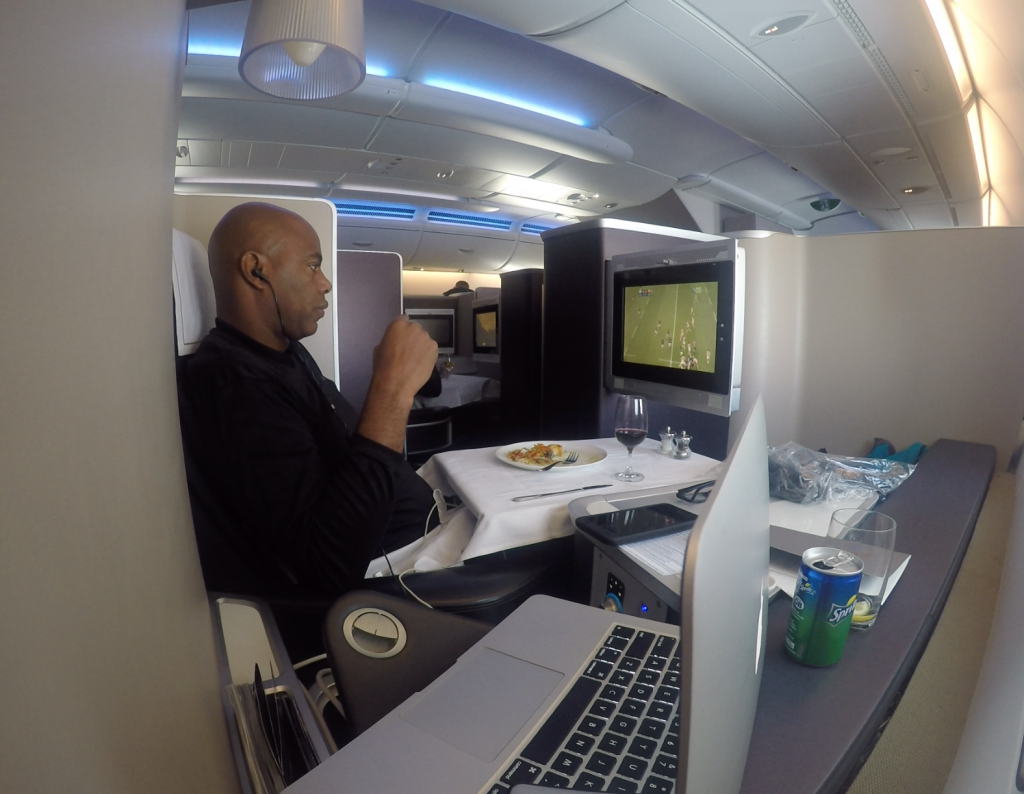 But instead you just shelled out your hard earned cash or miles for this …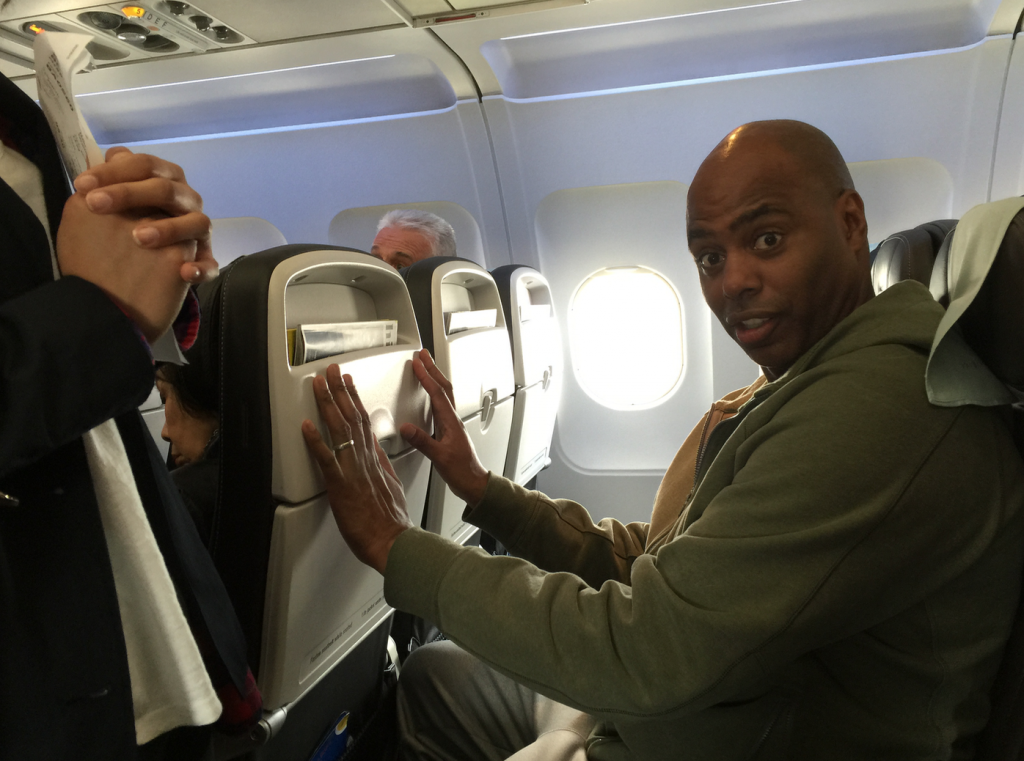 Yeah, thats me tripping about my First Class seat from London to Rome, there is nothing worse, but remember, all First Class seats are not created equal. Here are 5 things you need to know before you book an Upgraded ticket.
Lie Flat or Die
If your seat is not a lie flat seat, then it's not worth it. That simple. What do I mean by a lie flat seat?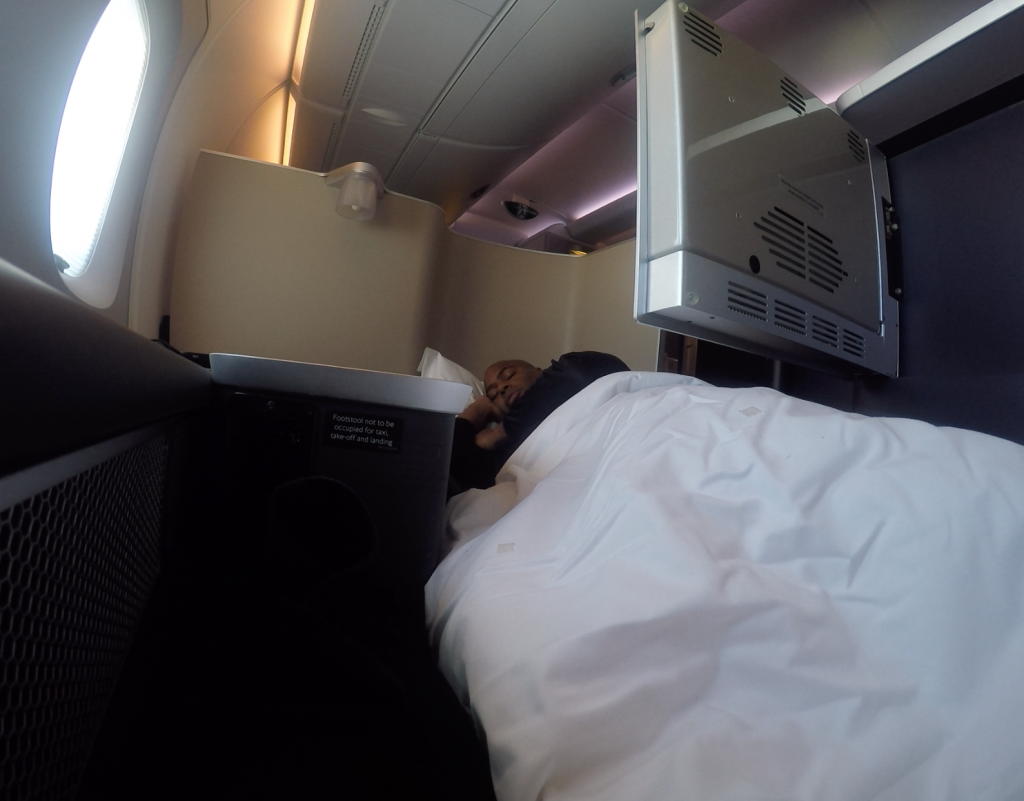 Are your feet off the ground and can you lay all the way back. Not kinda back, all the way flat. If thats the case, then you have a lie flat seat, and that is the gold standard. Now not all lie flat seats are equal, above is the seat I scored coming back from London on British Airways in First Class. This wasn't just a seat, it was a bed, it was my own little slice of heaven in the sky for 11 hours. Thats BA seat is near the top end of the food chain, but usually any lie flat seat makes a huge difference. I tend to fly lots of red eyes or last minute flights that take me a long way from home. But a premium seat allows me to pop off the plane feeling like a million bucks.
Da Plane, Da Plane
If your buying an upgraded ticket and you have flexibility, then choose your flight by the plane, not a scheduled departure time. Often airlines use several different planes to service the same destination. So the first thing I always do is look at the aircraft, the configuration and I go to SeatGuru.com . Just punch in the flight number and airline and they will tell you all the information you need to know about the aircraft and what seat you want to reserve. Remember just because its a bigger plane doesn't mean that it has upgraded seats. Here's a great example, say you want to book a first class seat on American Airlines from LAX to Miami. Most of the direct flights are configured with seats that barely recline in first class.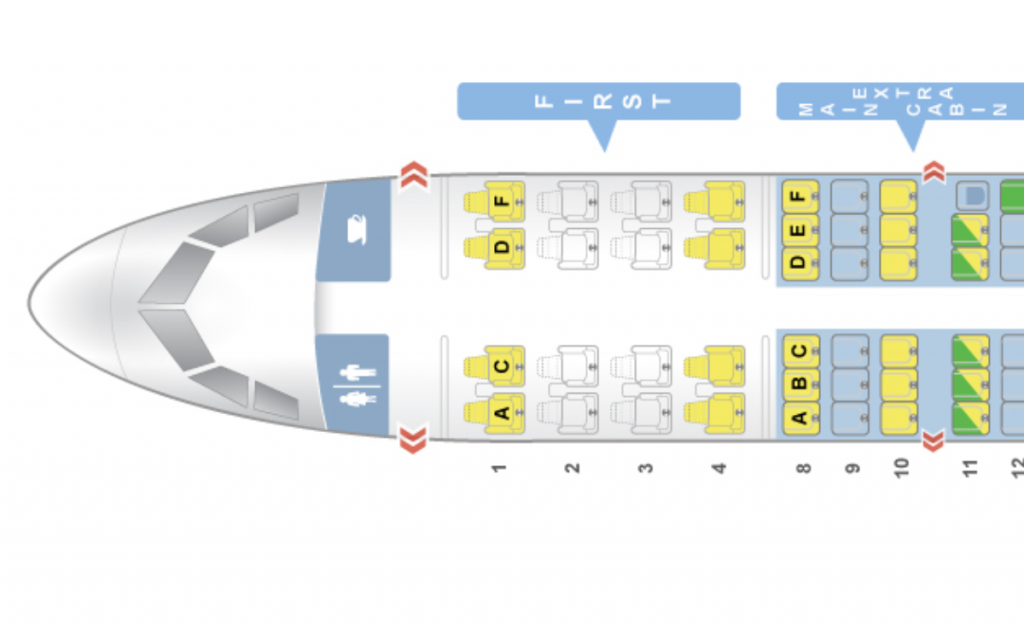 But if you choose wisely, there is one flight a day on that has lie flat seats in both business class and first class.

Now there is a significant price increase to fly first class on that flight, but here's the move, get a business class ticket which is basically the same price as your bad and crowded first class seat but a much better experience.
Some Routes Just Suck
There are some places, no matter how far you are going, that just don't offer nice, Lie Flat Service. So you have two choices, save your money, or take the next best alternative. For instance, I am a loyal American Airlines flyer but when I go from LA to Washington,DC there is no lie flat service. So I move to the next best alternative, Virgin America's First Class. It's a reclining seat,and it sucks on a "red eye" but its the best alternative.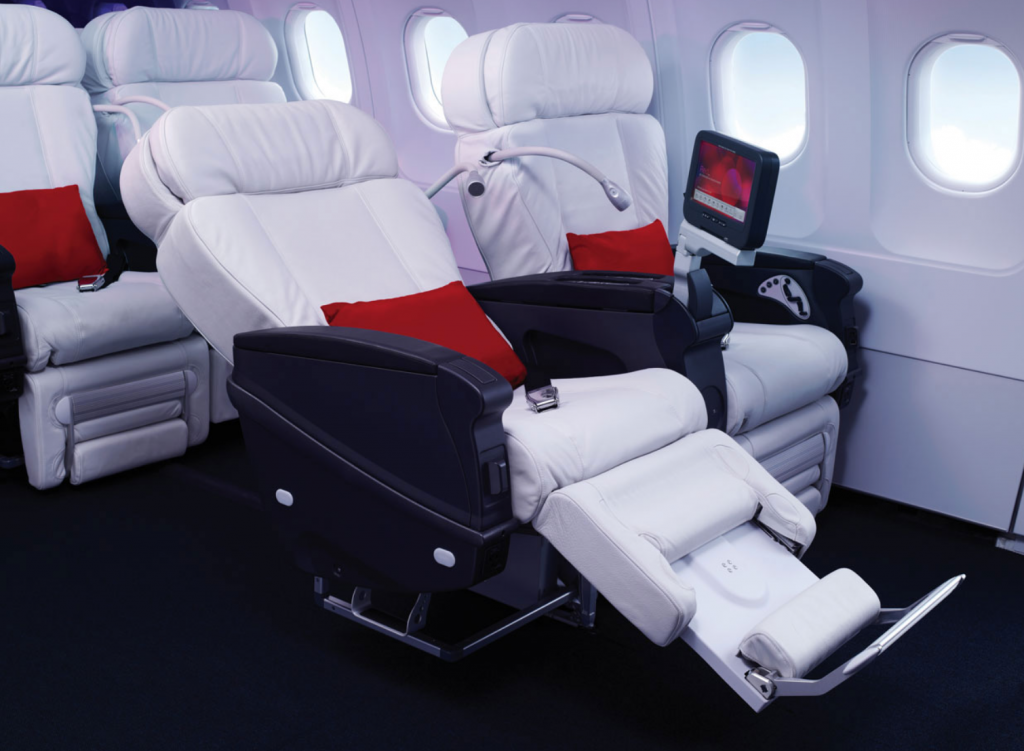 But I will tell you that there are some routes where it's just plain dumb to fly or pay for first class.
Get all up in the Business
Three is a magic number when it comes to flying. Three, as in three classes of service (economy, business and first). A lot of airlines offer a damn good Business Class product, which gets you an upgraded experience at a price that is much more digestible for your wallet. Domestically, American, Delta, United and Jet Blue have great business class service between LAX and JFK. American business class is my go to when I'm traveling with the family to NYC.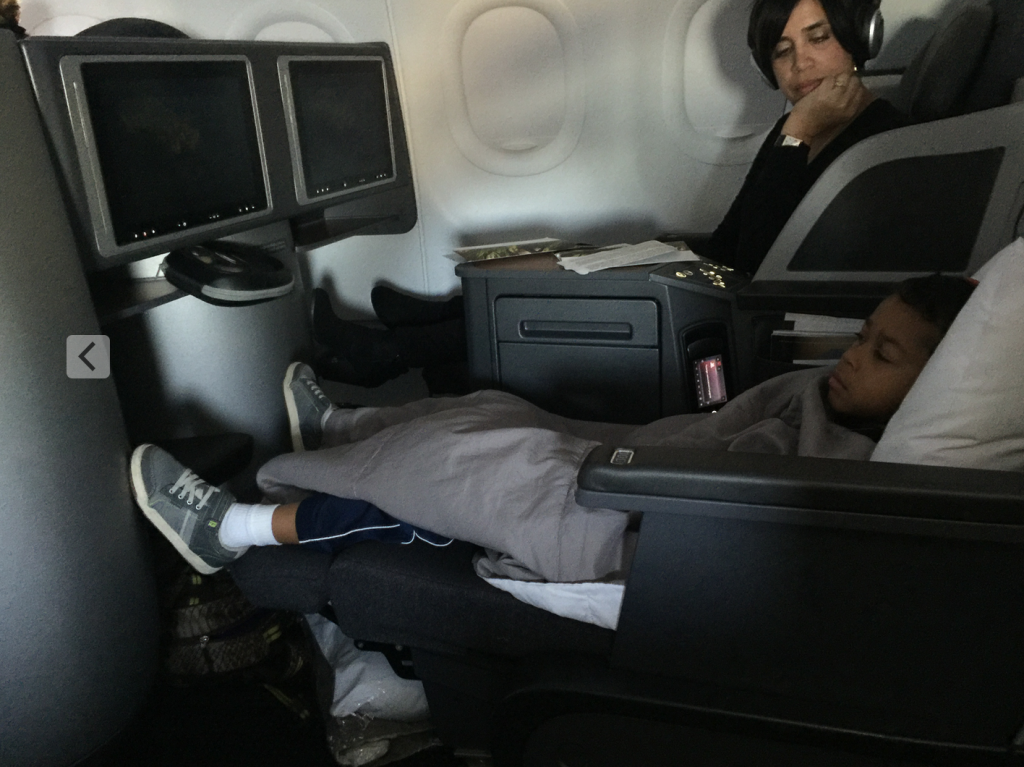 Internationally there are a bunch of great options, one of my favorite Business Class products is British Airways Club World.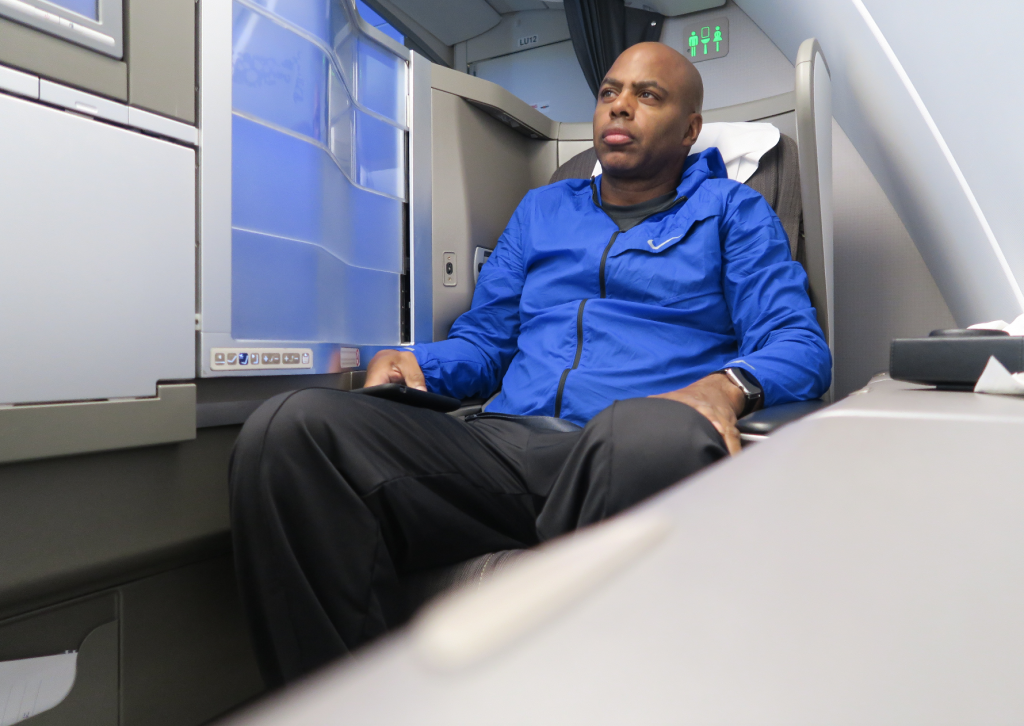 Going to Asia the competition is stiff so there are lots of good options, same deal with the Middle East where Emirates, Etihad and Turkish Air are battling for your service.
Deals are out there if you know where to look
For a recent trip to India, my travel agent suggested we fly British Airways, which offered a flight to Delhi in the 240,000 mile range for a Business Class seat. Thats a hell of a lot of miles for one ticket. So I went to work, and after searching I found that we could fly round trip on Etihad First Class for 100,000 miles per seat. So instead of going in Business for more than double the mileage, we flew in Etihad's amazing First Class suite.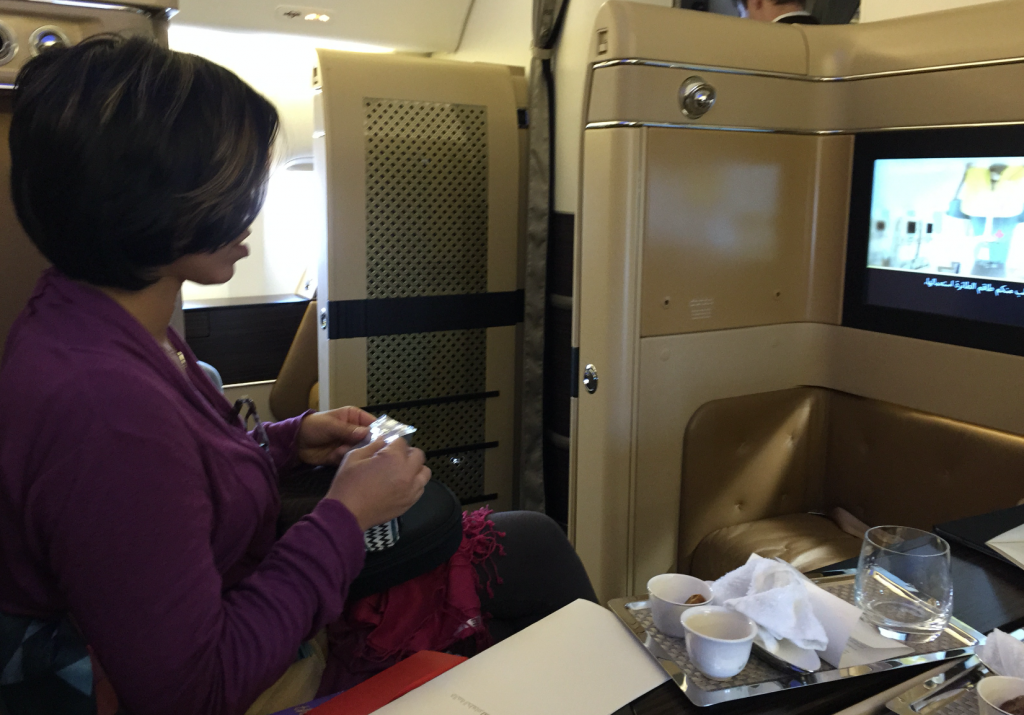 Honestly, I didn't want to get off the plane. Your meals are made by a chef, and you decide when, what, and how often, you eat. Dinner was a 5 course meal, I had the lamb chops, medium rare of course.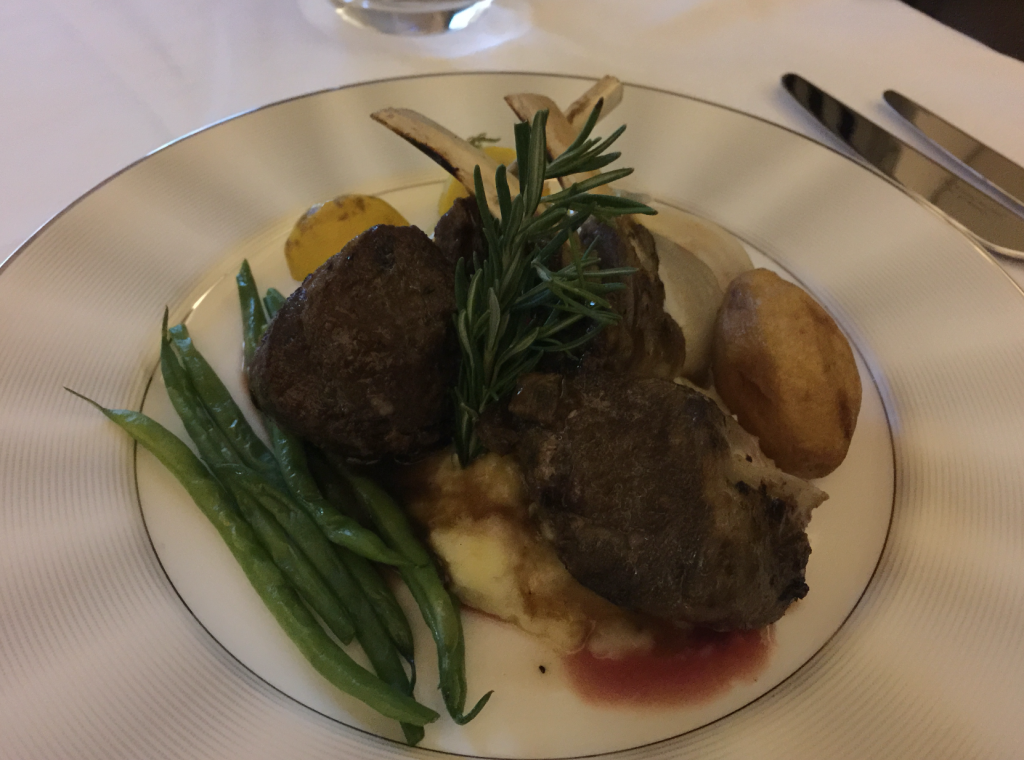 After dinner, the flight attendant showed up with linens, real bed linens and made my seat into a plush sleeping experience.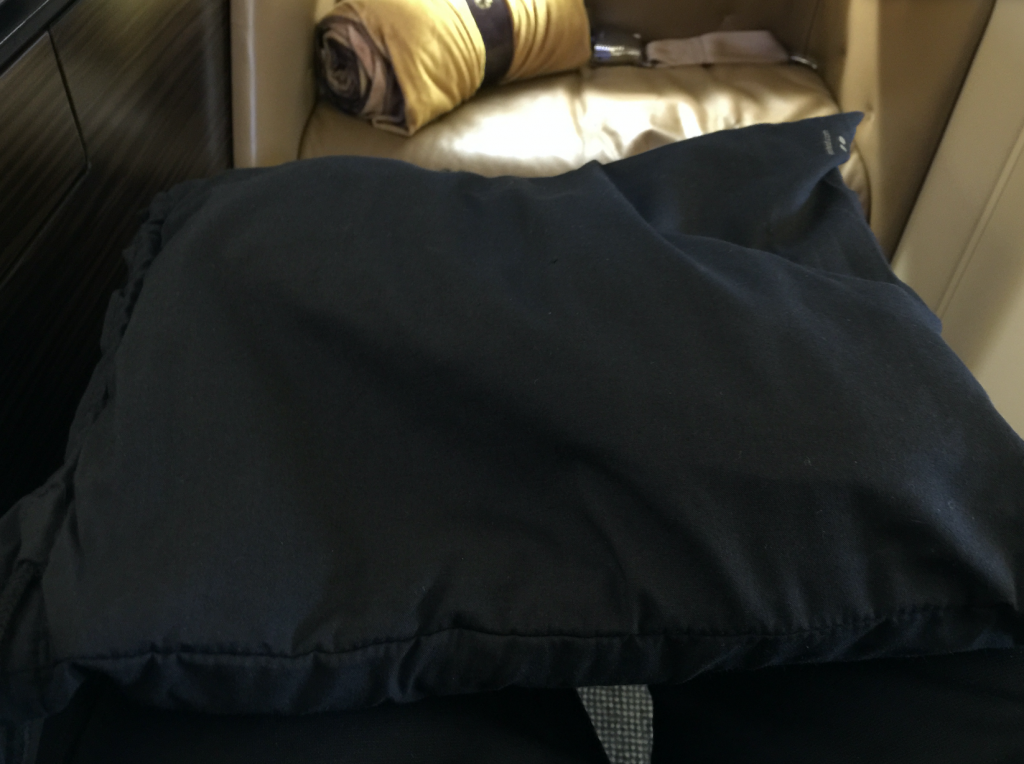 The point here is that, I could have spent twice the amount of miles, and paid a fee to fly business class on British Airways or gone First Class with Etihad. And trust me there is no comparison between the two.
Conclusion
For me, when it comes to traveling, getting there is just as important as where, I go. But before you shell out a penny for any kind of premium seat, make sure that you are getting the best experience that there is. Always make sure your expectation, ends up being the reality.