A lot has changed in Harlem since 1967 when restaurant owners Marion and Toots Evans posed for this photograph in front of their restaurant on 135th Street. Gentrification may have reduced the neighborhood's color (literally and figuratively), but a handful of restaurants serving "soul food" are doing their part to preserve the culture. And that's why tourists and visitors of NY seeking a soulful, culinary experience should head uptown to Harlem.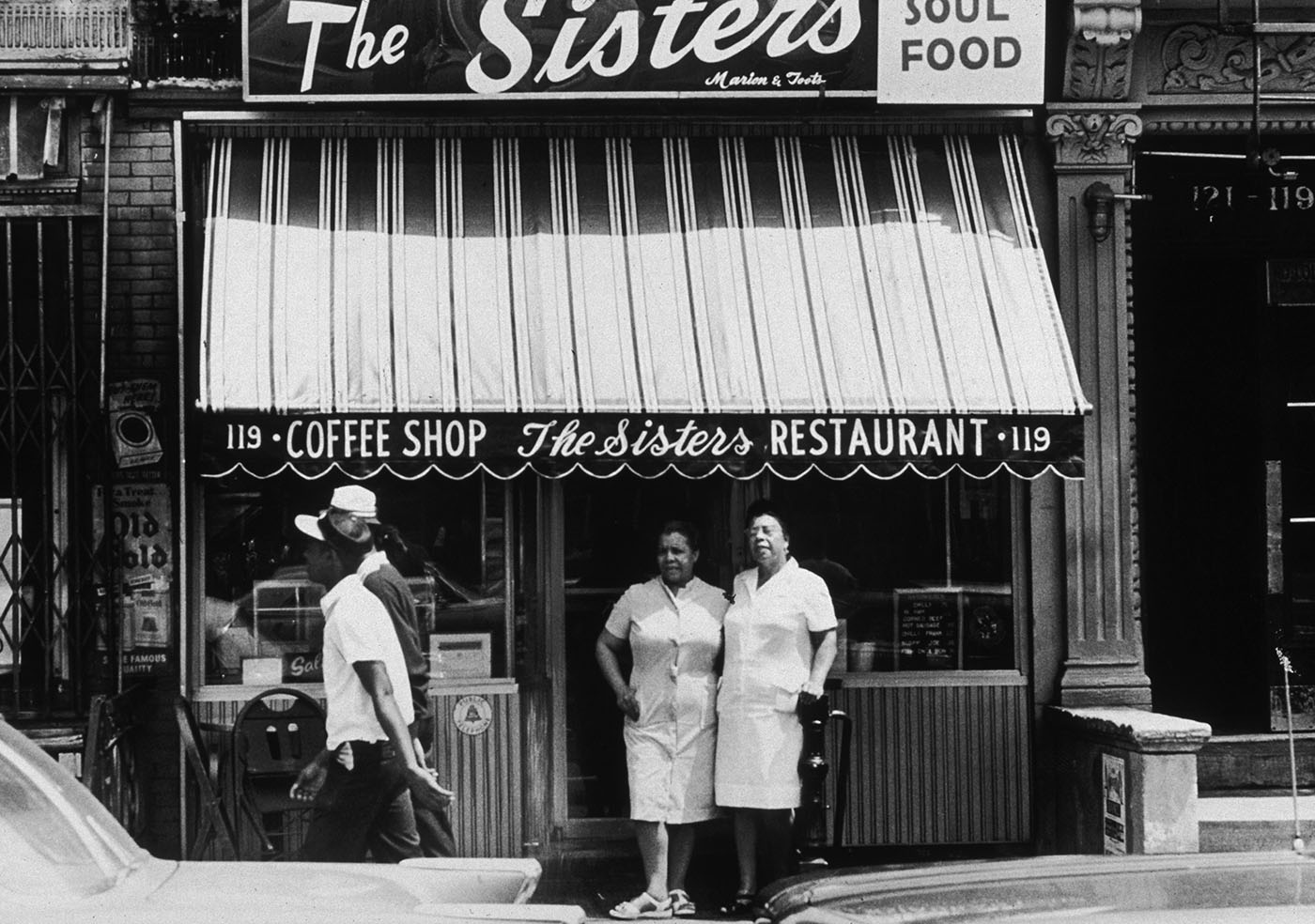 But before trying soul food, understanding its origin is beneficial. A large portion of these high calorie, fattening dishes were created during slavery. Back then, my ancestors were given varying weekly rations of cornmeal, potatoes, greens, pork, lard, molasses and flour. From those ingredients came dishes such as cornbread, fried catfish, chitterlings, neck bones or just a big pot of everything. "The peas, the beans, the turnips, the potatoes, all seasoned up with meats and sometimes a ham bone was cooked in a big iron kettle and when meal time come, they all gathered around the pot for a-plenty of helpings!" a former enslaved man recounted in historic documents.
Booker T. Washington, also born a slave, said of eating on the plantations that families got their meals like "dumb animals get theirs. It was a piece of bread here and a scrap of meat there … a cup of milk at one time and some potatoes at another. Sometimes a portion of our family would eat out of the skillet or pot, while someone else would eat from a tin plate held on the knees using nothing but hands … to hold the food."
While it's history is less than ideal, soul food is now one of America's oldest culinary traditions: a genre of food celebrated today by Americans from all backgrounds. There is literally nothing more American than soul food so here are a few places in New York that TravelCoterie thinks you should check out for a gastronomic tour of American history.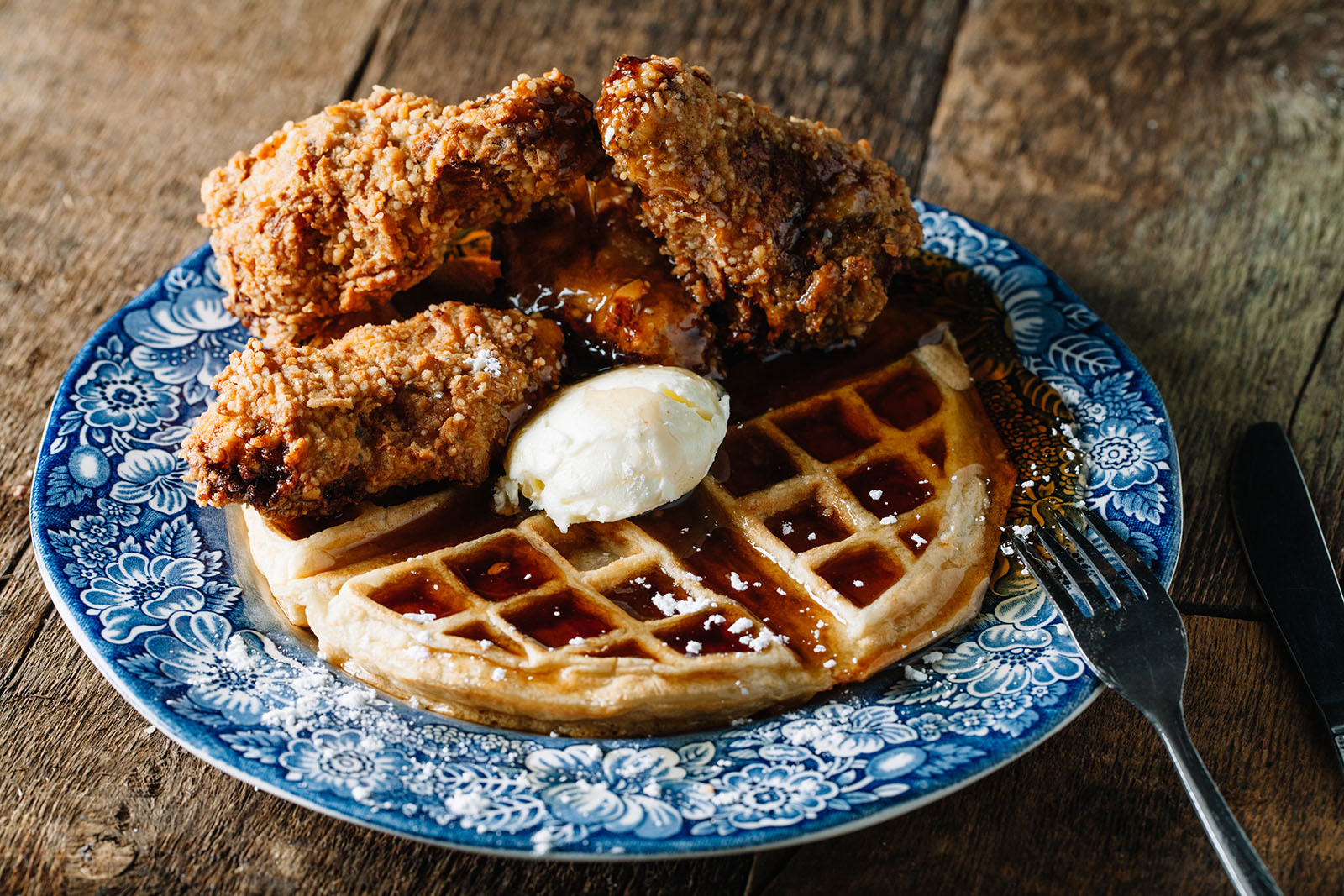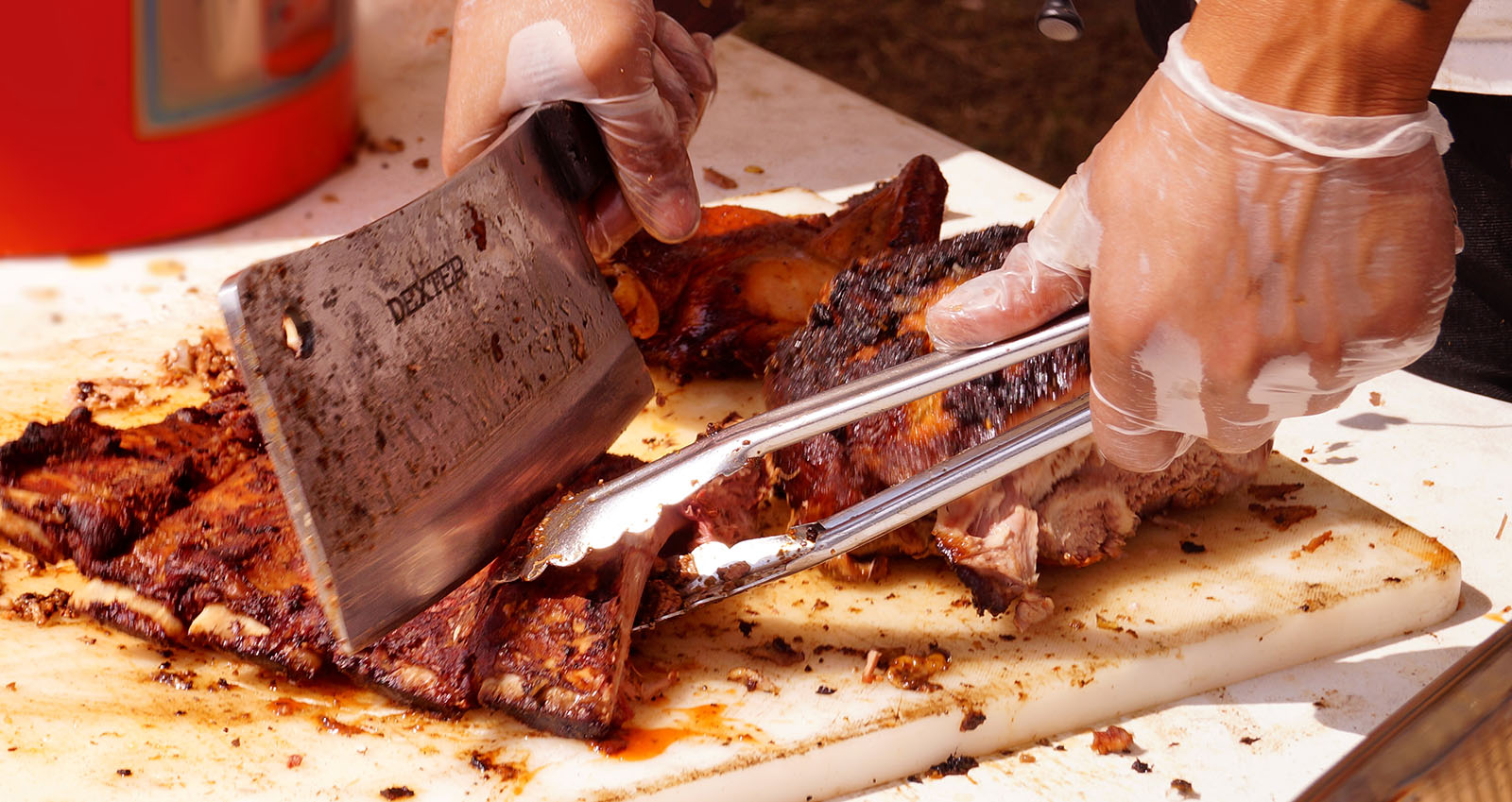 1. Amy Ruth's
A personal favorite, Amy Ruth's has been serving chicken and waffles out of its kitchen since 1998. The restaurant is named after an Alabama grandmother who dedicated her life to teaching her grandchildren how to garden and cook. Carl S. Redding, one of Amy's grandsons, says his grandfather poked fun at him for helping out in the kitchen instead of doing fieldwork. But after she passed, Carl opened a restaurant in Harlem in her honor.
Plates flying out of Amy Ruth's kitchen come loaded soul food that's as traditional as it gets. This is why it's one of my favorite spots to grub in New York. Back in my carnivore days, I religiously feasted on "The President Barack Obama" which comes with either fried, smothered, baked or bar-b-q chicken and two sides. There are plenty of options in the plat d'accompagnement category, but I have always had a soft spot for homemade collard greens and baked macaroni & cheese. If "The Barack Obama" is not for you, there's also "The Gabrielle Union": a fried or smothered pork chop; and "The Ludacris": four fried jumbo chicken wings.
To reach Amy Ruth's, head to 113 West 116th Street, Harlem, New York.
2. Red Rooster
Ethiopian-Swedish-American chef Marcus Samuelsson is kind of a big f*cking deal and his Red Rooster spot in Harlem has become a culinary cultural highlight for foodies of all ethnicities. The late Anthony Bourdain featured Marcus and his wife on an entire episode of Parts Unknown and deservedly so. At 24, Samuelsson became executive chef of Aquavit. He's also the youngest person to receive a three-star restaurant review from The New York Times. During an Obama state dinner, he served naan and cornbread as dishes so attendees could literally break bread. The accolades go on and on, making that "big deal" label I dropped on him void of hyperbole.
His Red Rooster menu features some classic soul food and creole dishes like "Mac And Greens" made with cheddar, parmesan and collard greens or "Shrimp And Grits" with Pappa Eddie's gumbo stew, chorizo and stone ground grits. There are also some other dishes not so traditionally soulful, but just as good. The "Ol' Dirty Porcini Pasta" made with porcini mushroom wat, kohlrabi, smoked mushrooms and pecorino comes to mind. Red Rooster also features an impressive collection of work by Black artists including legendary photographer Gordan Parks and mixed media artist, Derrick Adams.
This restaurant is located at 310 Lenox Avenue (between 125th and 126th) in Harlem.
3. Sylvia's
Sylvia Woods opened the doors of her now storied eatery in 1962.  Growing up on her mother's South Carolina farm, Sylvia dreamed of one day opening her own diner. She made that dream come true after transitioning from waitress at Johnson's Luncheonette to owner. Mr. Johnson was said to be so impressed with Sylvia's work ethic that he sold her the restaurant which she later renamed after herself. This is the only restaurant on this list that I have not visited, but if you're looking to try traditional soul food, you can't go wrong ordering their chicken livers with sautéed onions and peppers topped with gravy. The cornmeal fried whiting is another entree you are not going wrong ordering.
Sylvia's is 100-percent family owned and to meet that family, go to 328 Malcolm X Blvd.