Mexico has so much to offer tourists that some of the country's more valuable gems are often overlooked. One region slowly gaining popularity but still quaint enough to enjoy is Valle De Guadalupe. Located just a short drive from Los Angeles (and even shorter from San Diego) is Baja Mexico's own version of California's pretentious Napa Valley. Valle De Guadalupe is a funky, charming region packed with fantastic vineyards, world-class restaurants and affordable, sometimes even eccentric accommodations. It's one of my favorite places to visit because of the value, proximity to the United States and amount of things you can pack into an always too short weekend.
This article should steer you in the right direction if you're making a visit. And don't miss our guide to neighboring Tijuana also.
The Vineyards: Monte Xanic & Frida's
Monte Xanic Bodega Vinícola is a stunning property that produces a collection of wines that have won more than 260 international awards. The vineyard has been around for over three decades, but their modern winery opened their doors less than six years ago. Their Cabernet Franc is heavenly, and with wine tastings for under $20,  The name Xanic comes from the Cora people, who still live in regions of Nayarit on the Pacific Coast of Mexico. It means "flower that blooms after the first rains."
"Our flower is a wildflower. A desert flower that blooms with water and sun. Like our wines, it is bold and stands up to the test of time."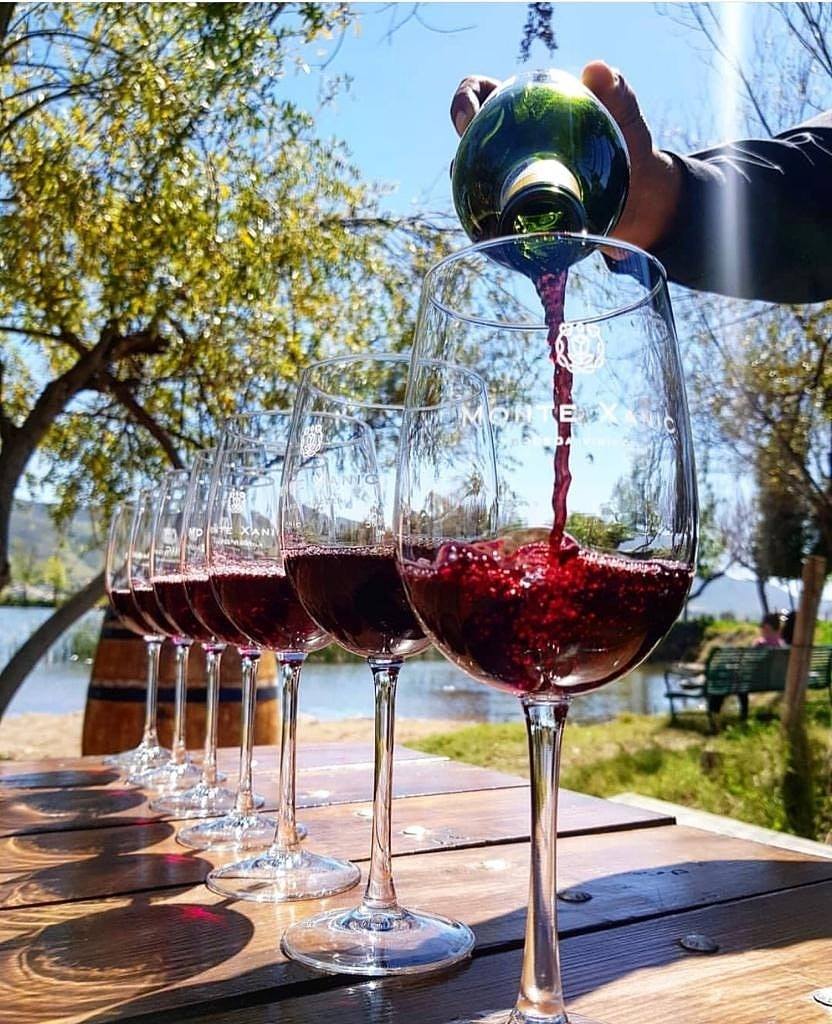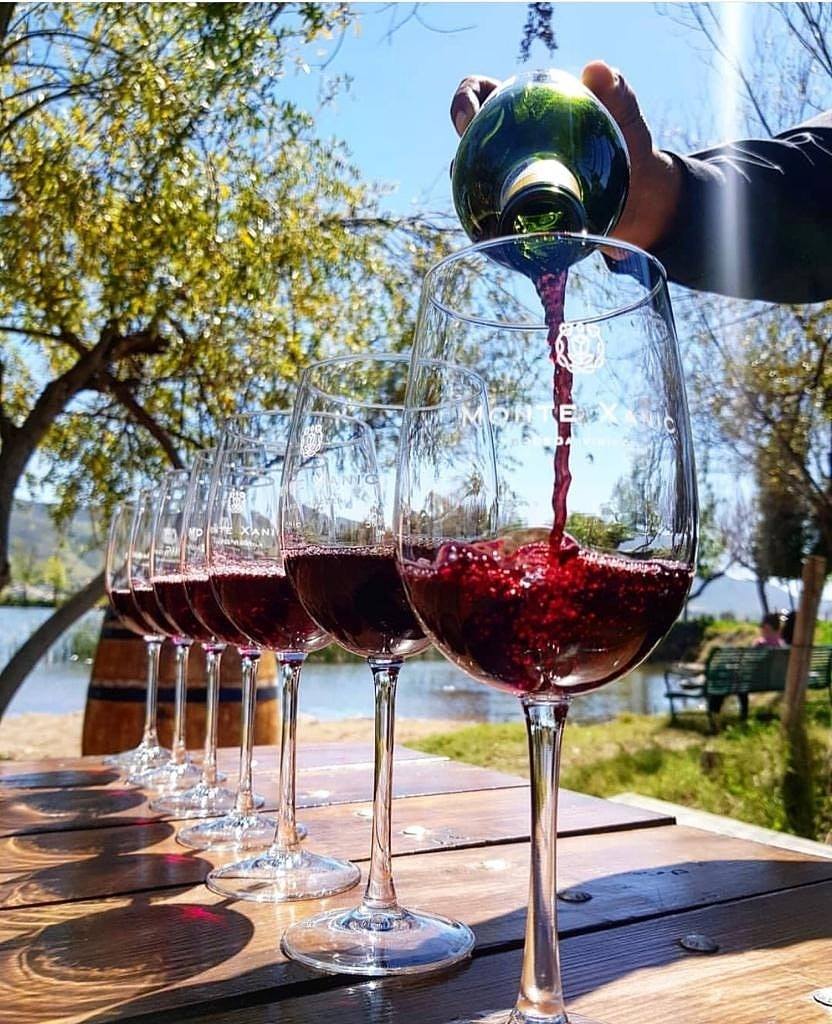 The hipster friendly Casa FRIDA winery houses enough modern art, colorful ambiance and rustic decor to keep your Instagram feed popping for an entire day. The inclusion of blue walls and interpretations of Mexican painter Frida Kahlo's art make it a popular spot for the youngsters. And with a cocktail bar, and AirBnB accommodations on-site, it's one of the few vineyards you can visit without a designated driver.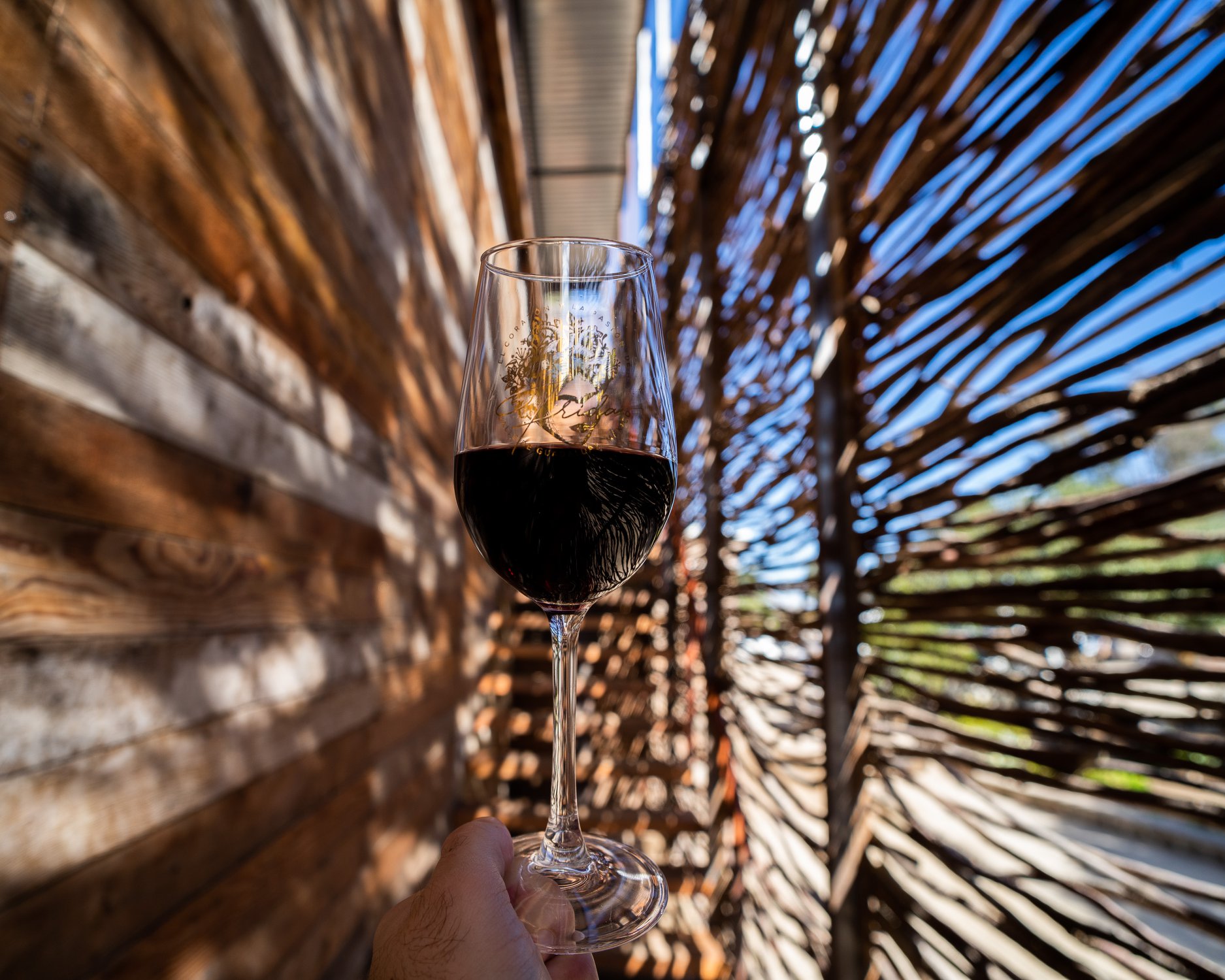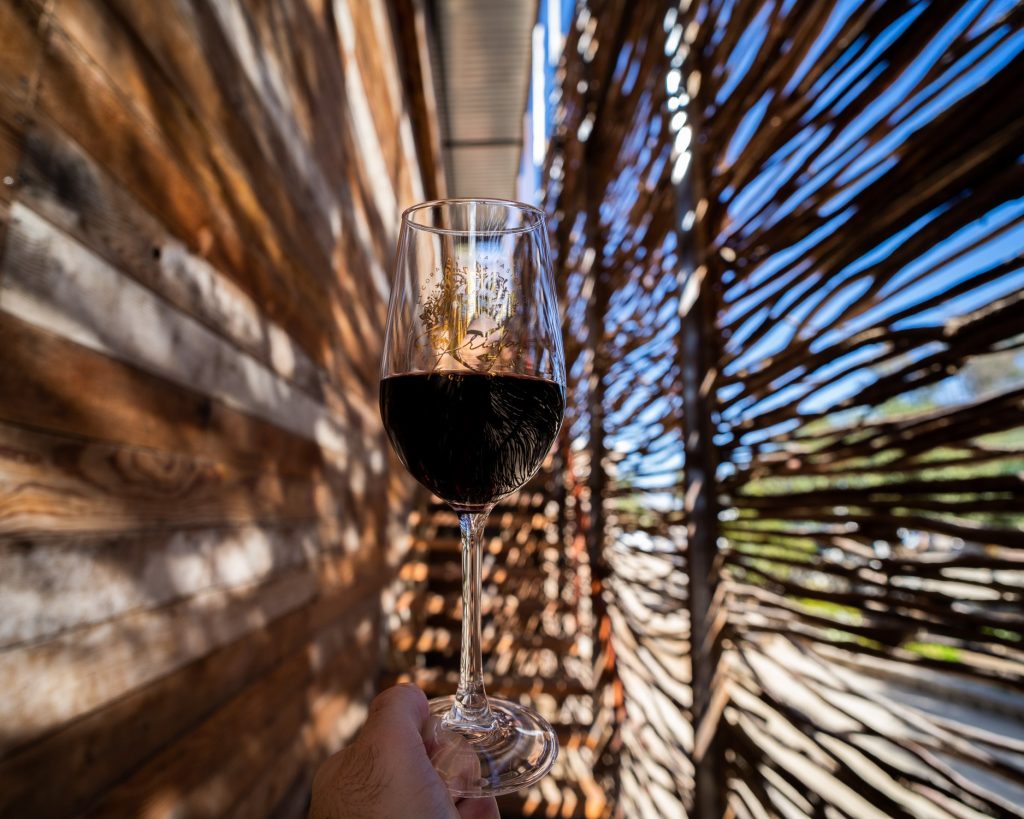 The Food: Deckman's & Finca Altozano
Deckman's en el Mogor may sound like a Lord of the Rings pop-up, but chef Drew Deckman doesn't appear to be the Hollywood type. Visiting his fantastic open-air restaurant is an experience you will never forget. Perched above a vineyard, you can dine on world-class, made-to-order dishes prepared by a Michelin chef without taking out a loan.
"All our wine, vegetables, herbs, lamb, olive oil, and eggs are estate grown or produced here on the Mogor Ranch. All our fish and seafoods are sustainable, always from the Baja Penninsula. All our salt is from San Felipe. All our cheeses from our neighbors both here in Guadalupe Valley and Ojos Negros. All our beef is responsible and Mexican." Yeah, definitely not going wrong eating here.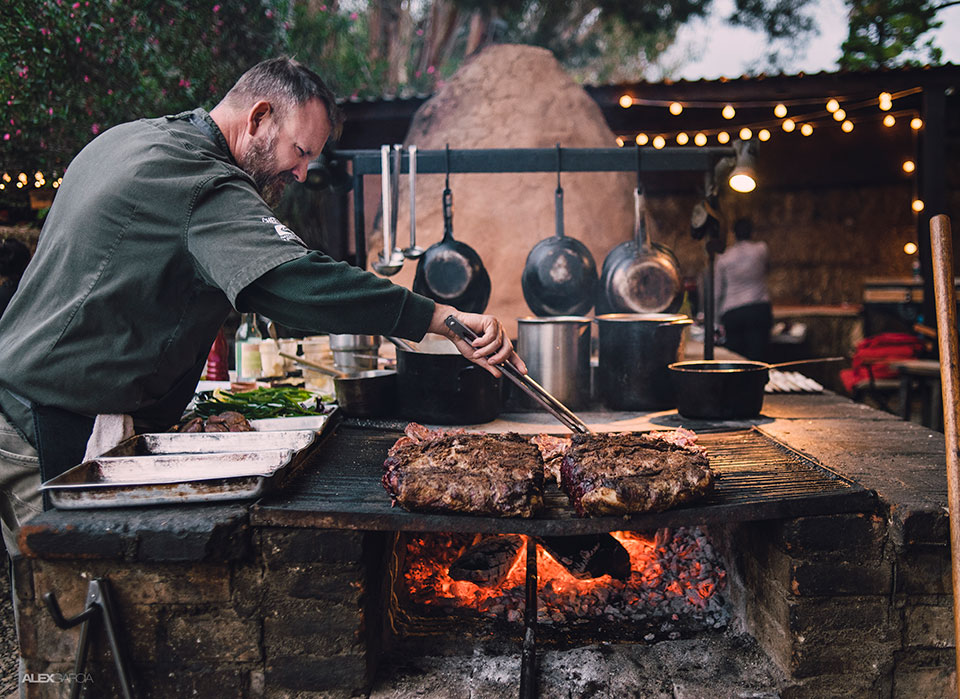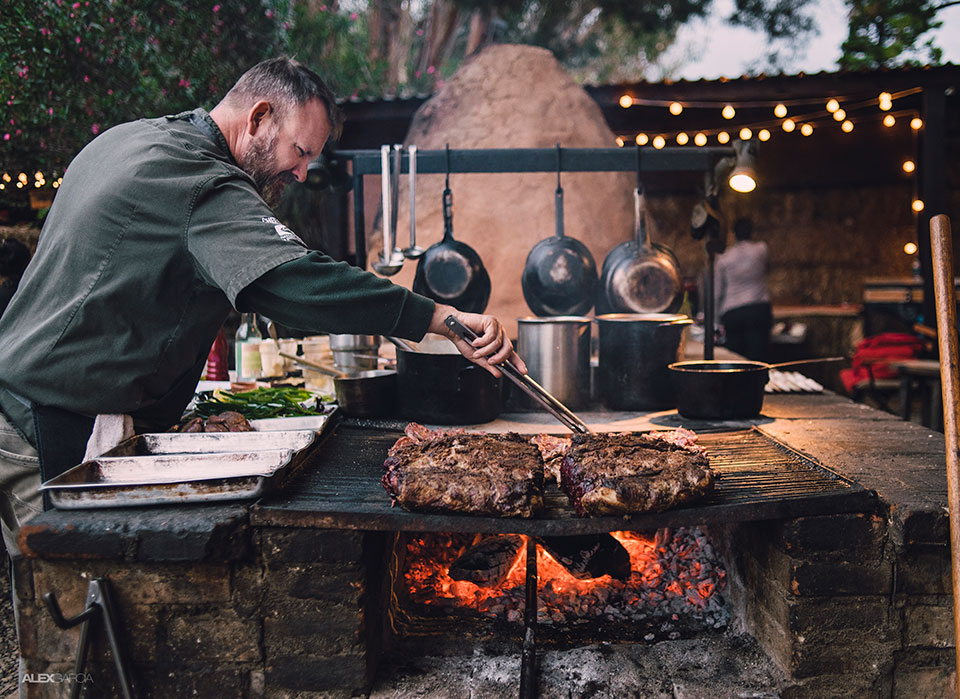 Finca Altozano is a rural oasis brought to life by chef Javier Plascencia and crew. The man behind Tijuana's Bourdain-recommended Mision 19 has turned a farm off a dirt road in Valle De Guadalupe into gastronomical playground. Make a reservation, but arrive before sunset to tour the grounds, visit the livestock and enjoy a refreshing cocktail before eating one memorable meal.
Accommodations
There is no shortage of accommodations in the area, but the simplicity of Valentino Hotel Boutique makes it a standout. This mid-range hotel ($60-100) is surrounded by mountains and its own petite vineyard. Eco-friendly, there's wi-fi throughout the property, but with an emphasis on unplugging, you won't find televisions in the rooms only a king size bed, luxury linens and hypoallergenic pillows. Breakfast is included, as are the sunsets. Don't forget to pick up a bottle of wine from one of the vineyards.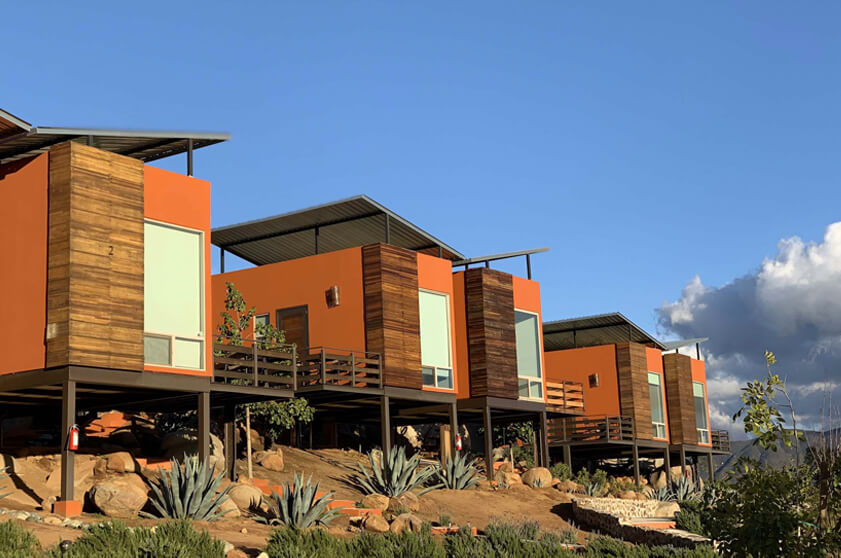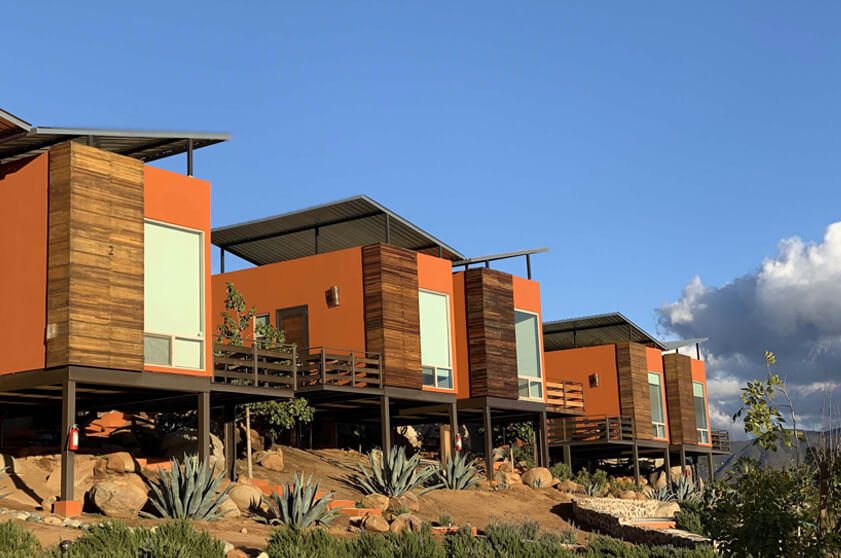 Eric has revolved in and out of passport controls for over 20 years. From his first archaeological field school in Belize to rural villages in Ethiopia and Buddhist temples in Laos, Eric has come smile to smile with all walks of life. A writer, photographer and entrepreneur, the LA native believes the power of connectivity and community is enriched through travel.