"Invitations have been sent out to all those who appear in the 'Who's Who' volumes of local negro society, and to many white skinned friends as well."
That's not a note being circulated by Steve King around congress this week, it's a passage lifted from an LA Times article dating back to 1906. When African-Americans began migrating to Los Angeles during the turn of the 20th century, there were no hotels offering lodging to people that looked like them.
The first hotel to open its door to the then growing community was called The Canadian. That four story structure is surprisingly still operating today, some 113 years later in LA's trendy Arts District community. I'm inside one of the rooms now. Room 207. There's some Japanese whiskey on the table. Ja Rule blaring through the Kilburn. The room is dark but large enough to fit a king bed, pleather futon, desk and several pieces of 'rustic' furniture. My window looks out over a German sausage bar. There weren't always lines of hipsters over there, and this hotel, well, it wasn't always a hotel. The name is different now: more patriotic, less Canadian. When it first opened it's doors, the hotel was described in an LA Times article as being a "hotel that will not draw the color line," and one "intended primarily to provide first class hotel accommodations for negroes, which heretofore has been impossible in Los Angeles."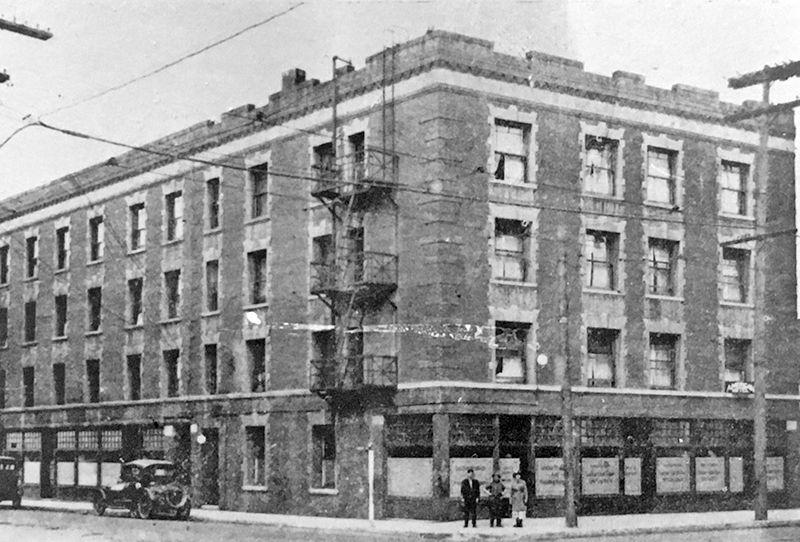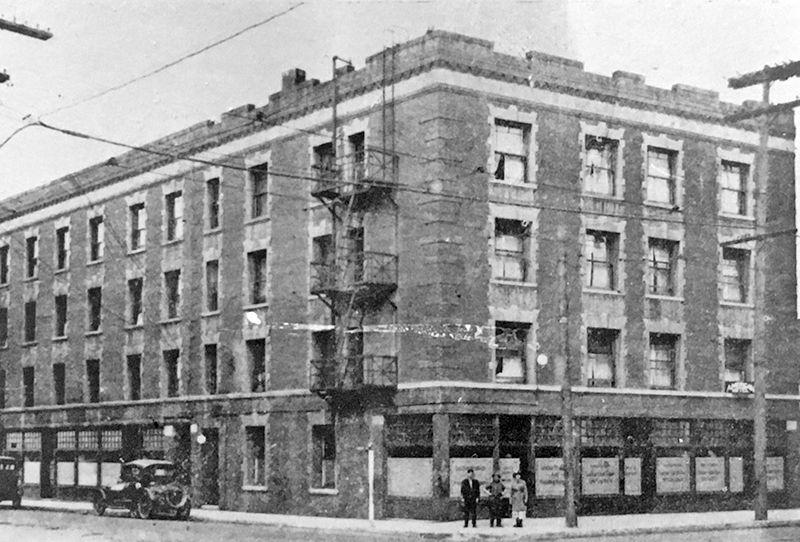 Berry R. Randolph must have recognized the importance of having such an establishment in the community. He opted to leave his nine year job as the only Black police officer with the LAPD to run the hotel's day-to-day operations. Berry was so popular with his department at the time of his resignation that 21 fellow officers joined him for a six course dinner inside a banquet hall. He didn't stay at his new job long, and neither did most of his predecessors or residents.
Over the years, or century rather, as the community around it changed, so did the property. It was the first hotel in LA to offer first class service to colored folk like myself. Soon after, it became a den of "negro orgies" where Blacks and Whites would party through the night. It's where jazz was first introduced to the city by Freddie Keppard and Bill Johnson. Where Japanese-Americans were sequestered during the 1924 Exclusion Act. And where some of those same people's relatives were likely dragged from during our country's Japanese Internment camp era. The American was once more a haven for African-Americans in the 50s. And eventually, a rundown property where bands like Nirvana played shows before crashing on a couch probably just like the my luggage is on.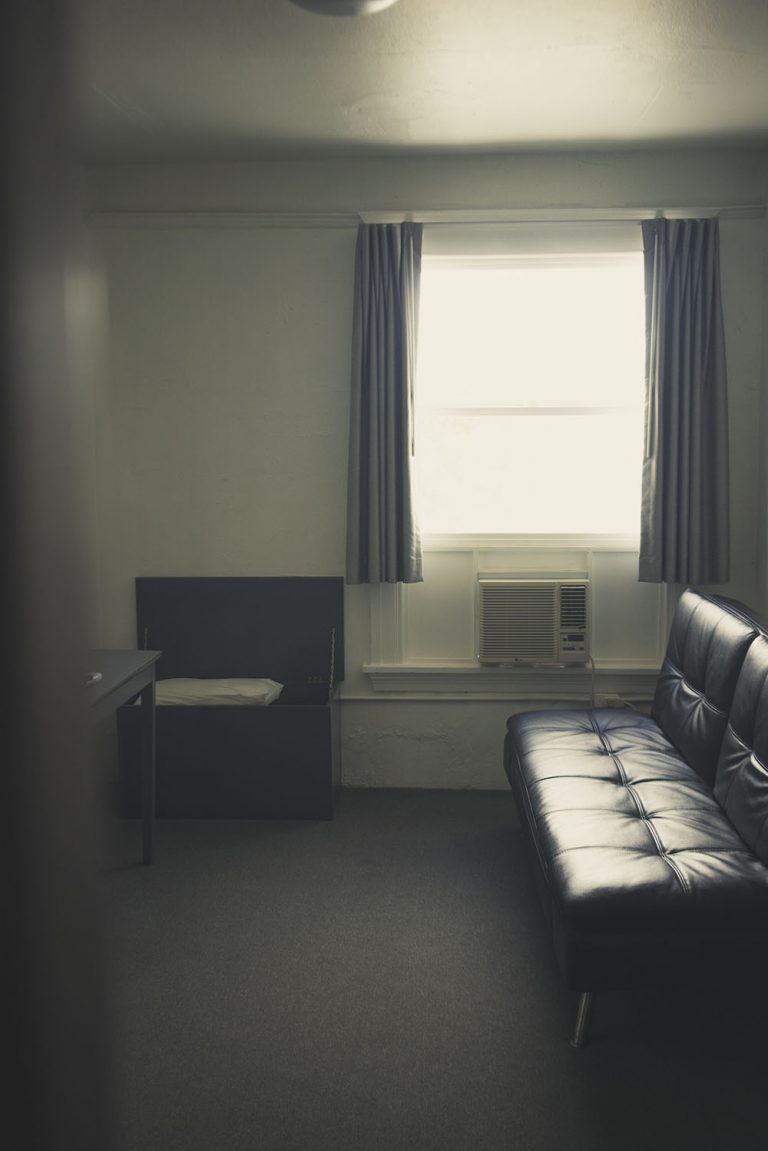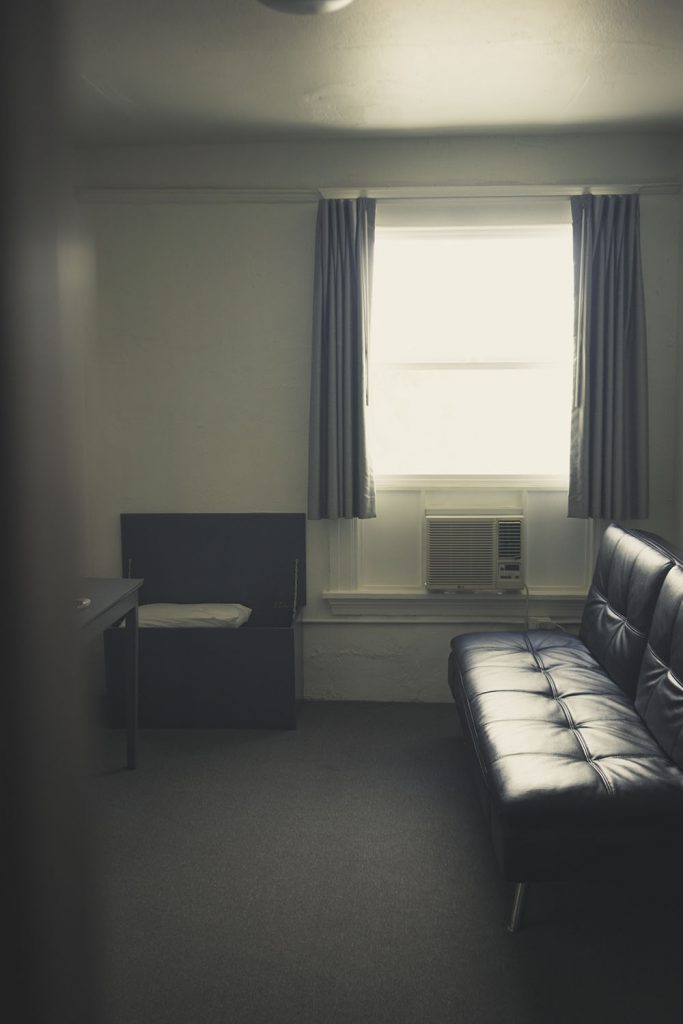 Today, The American hotel is a little more basic … literally. The property offers safe, two-star accommodations in a very busy neighborhood. There is no doorman. No room service. No Leading Hotels of the World designation. Rooms range from an affordable $120 a night to $200. The hotel does have free WiFi, but, and this is a major one, none of the rooms have private baths. That means lodging here guarantees a more communal bathroom experience. But after staying here overnight for this article, I can say house keeping does a great job of keeping things clean. There's also no elevator, so walking stairs is required. Even if you don't plan on checking in, if you're in the area, it's worth checking out.
The hotel is located at 303 South Hewitt Street in Downtown, Los Angeles.