Jovial and nimble, Sanza Sandile navigates the narrow passages in his makeshift kitchen with precise movement. His cooking process is rustic, confident, seemingly effortless and vibrant. He admits that for an African male, he's spent a lot of time laboring in kitchens: first his grandmother's, then his own as a film student, and finally in perhaps the most transformational, the kitchens of Nigerian, Ghanaian, Ethiopian and Zimbabwean food stalls and restaurants in Yeoville.
"Just being an African man wanting to cook, the world opens up, the university of cooking for the black man learning from his own people, you know the fact that you're willing to chop up and do the hard work first while the aunties are planning their menus, you can immerse yourself – there are so many secrets you can learn, secrets of life," an animated Sansa explains inside the dining room of his restaurant.
The Yeoville Dinner Club Experience
It's his collection of culinary experiences, paired with an infectious personality and knack for storytelling, that's transformed The Yeoville Dinner Club from walk-up stall to one of the most popular places to eat in Johannesburg. There are no menus, online orders, pretentious butlers, fancy linen serviettes or pardon my reaches. At Yeoville, dinners are served smörgåsbord style over a single, long wooden table. The design is intentional, encouraging interaction and dialogue amongst customers over a backdrop of passing plates and clinking glasses. Sitting with friends is often discouraged.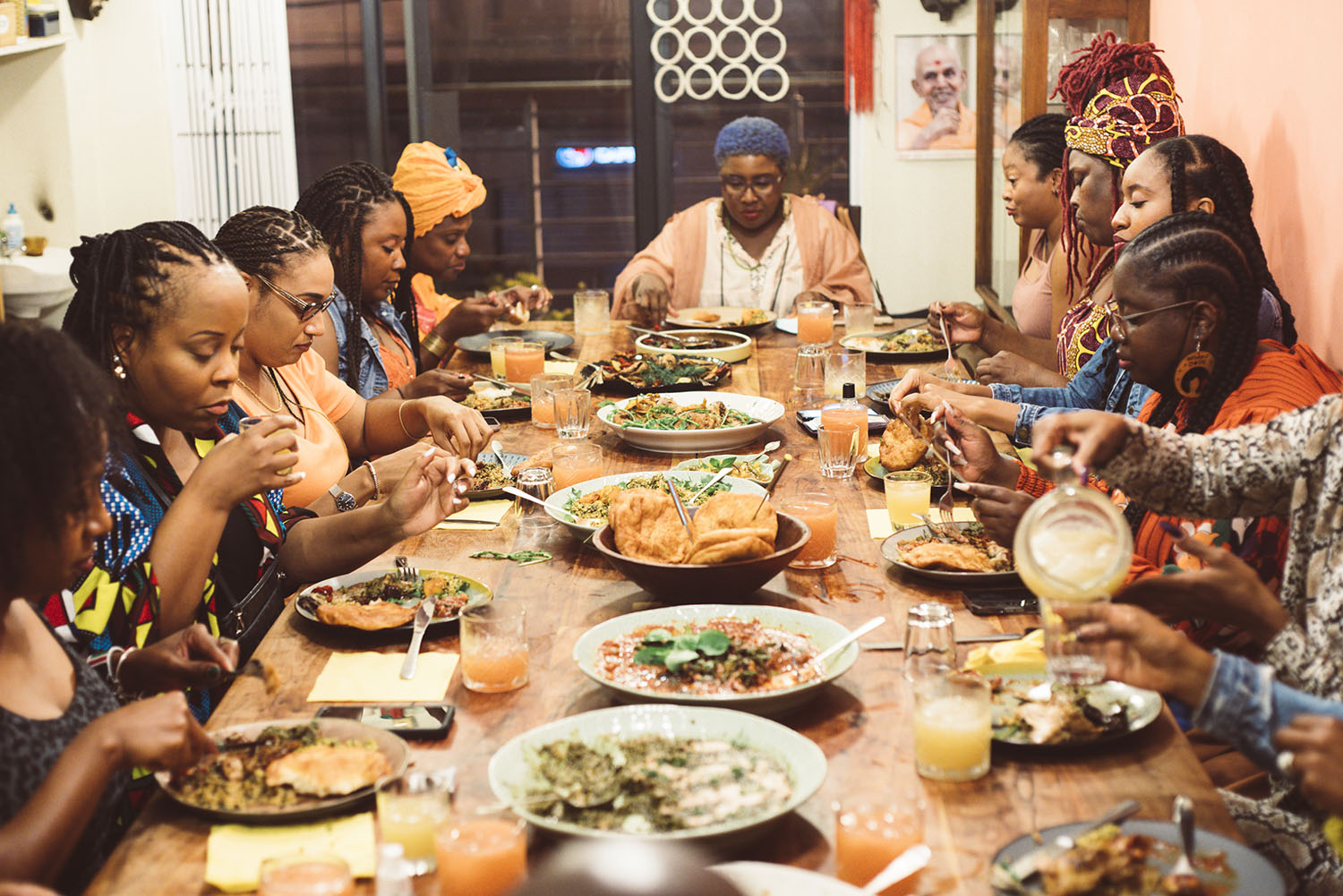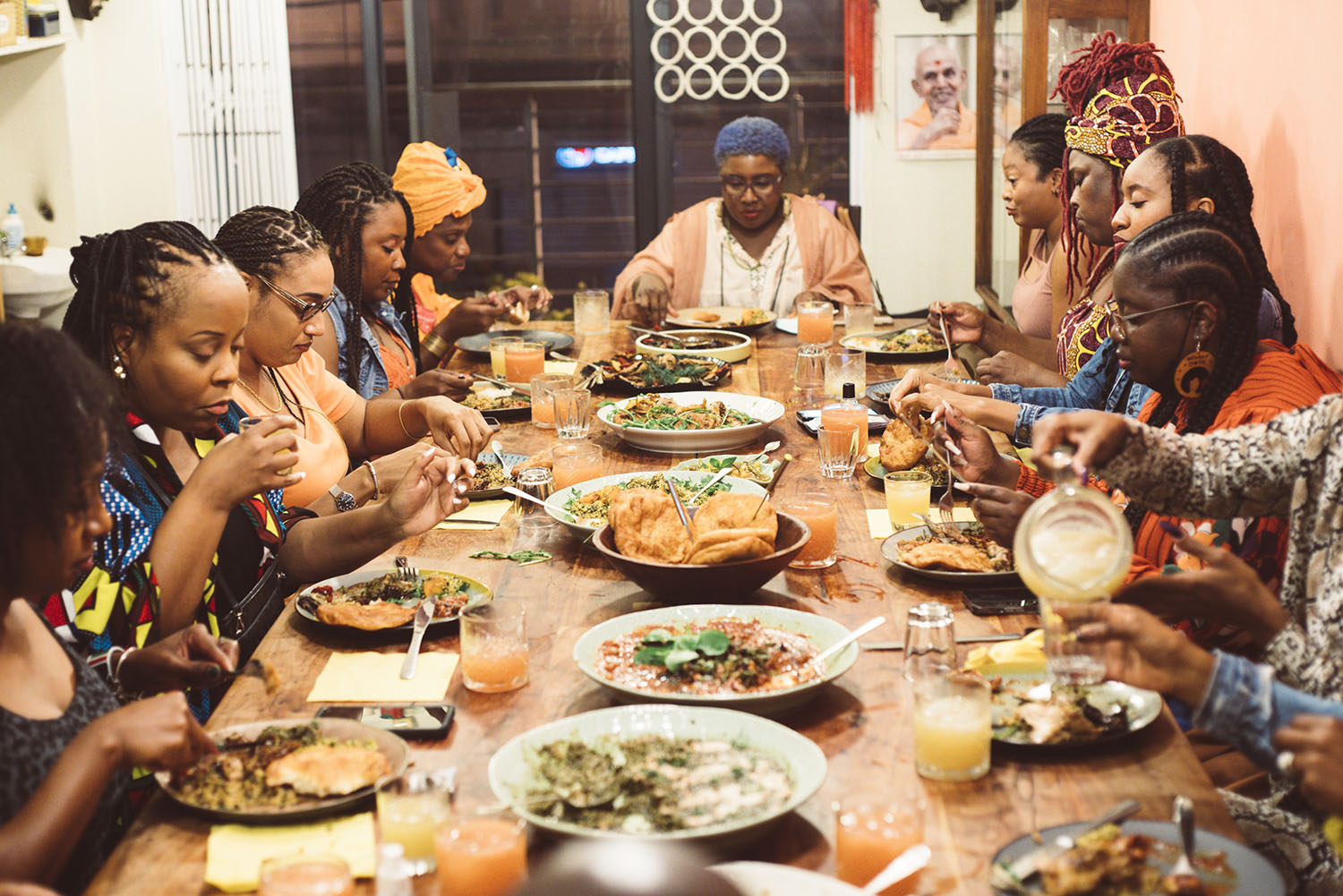 "I want to be a stranger also giving other strangers a meal, but also making them feel 'WOW.' I want them to get home and like more than the food, I want [them] to like the concept."
The Bourdain, Dave Chappelle Co-Sign
Sanza's knack for pairing African food with warm anecdotes has garnered celebrity clientele like the Damian Marley, Antonio Banderas, Erykah Badu and Dave Chappelle – the latter of which has recruited the South African chef for catering a future Block Party event. It was another influential chef however that Sanza credits with elevating his profile: the late Anthony Bourdain.
"Everything changed for me after that," Sanza recounts while searing freshly diced pumpkin over his two burner stove. Bourdain highlighted Sanza after reading an article about the energetic chef's 2010 World Cup pop-up food stall. The football extravaganza provided an optimal stage for Sanza to test out a menu of international African dishes.
On Creating A Pan-African Menu
"People think Africa is just like a space where you can take a taxi from the north to the south in a day," Sanza jokes on his decision to craft a pan African menu. "When [South Africa] opened in 1994, and when I first tasted Ethiopian food and Nigerian food … I was inspired and I wanted to tell my story. I already had the onion and the basis of my grandmother's cooking, so why not add something Zimbabwean to it or something else?" Sanza is careful with noting that his recipes are reinventions of popular African dishes, not literal interpretations.
"[I thought] I can curate a pan-African plate that is not necessarily the authority of Zimbabwean dishes, or an egusi Nigerians would approve, but I thought for trying, people will [applaud] your effort. [It's] the Mandela-fication of the menu: just trying opening up your arms to the whole world [of food] even if you can't grasp it. And then play with [the recipes] and be tacit and get into it and that's how my dishes have become what they are."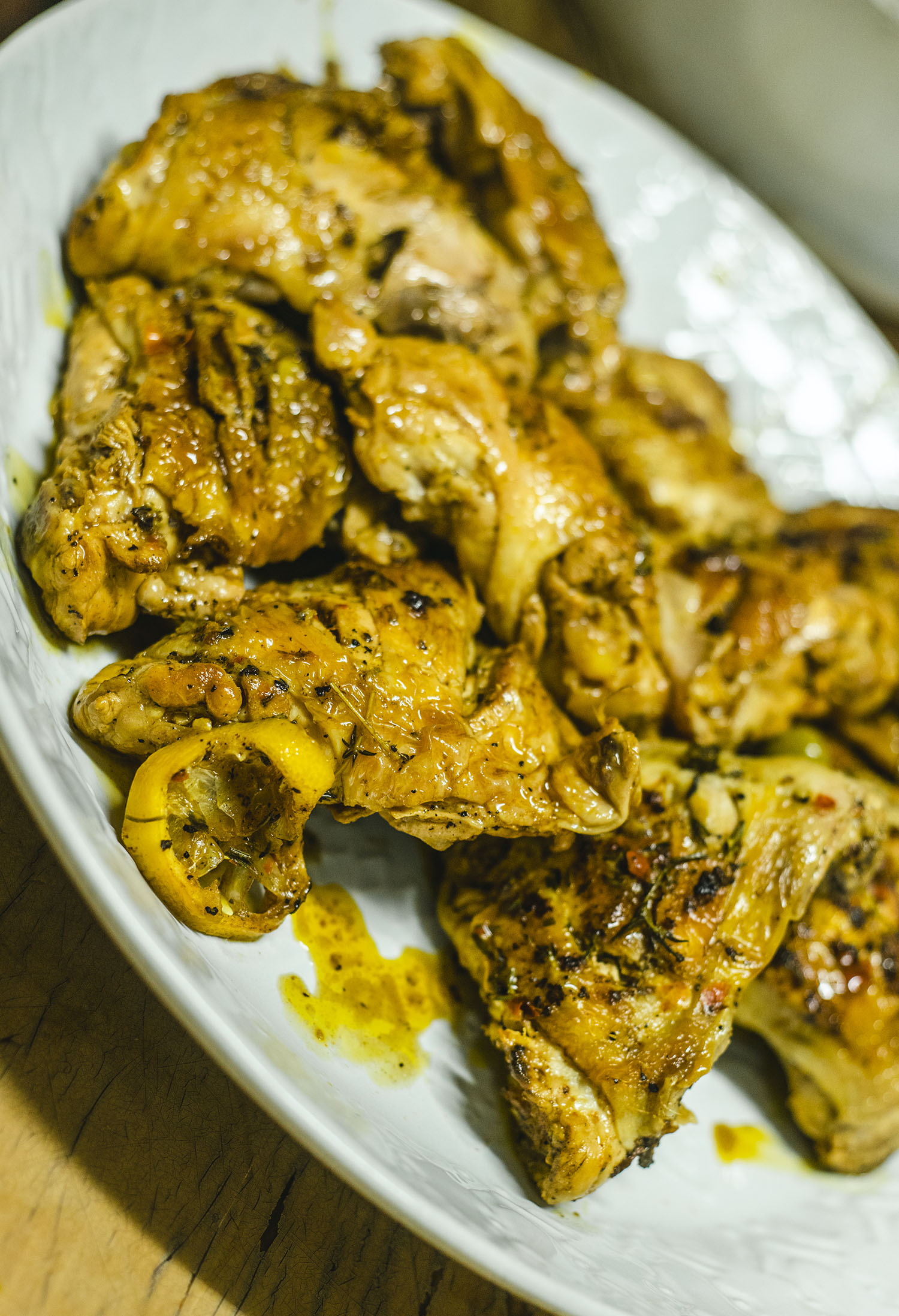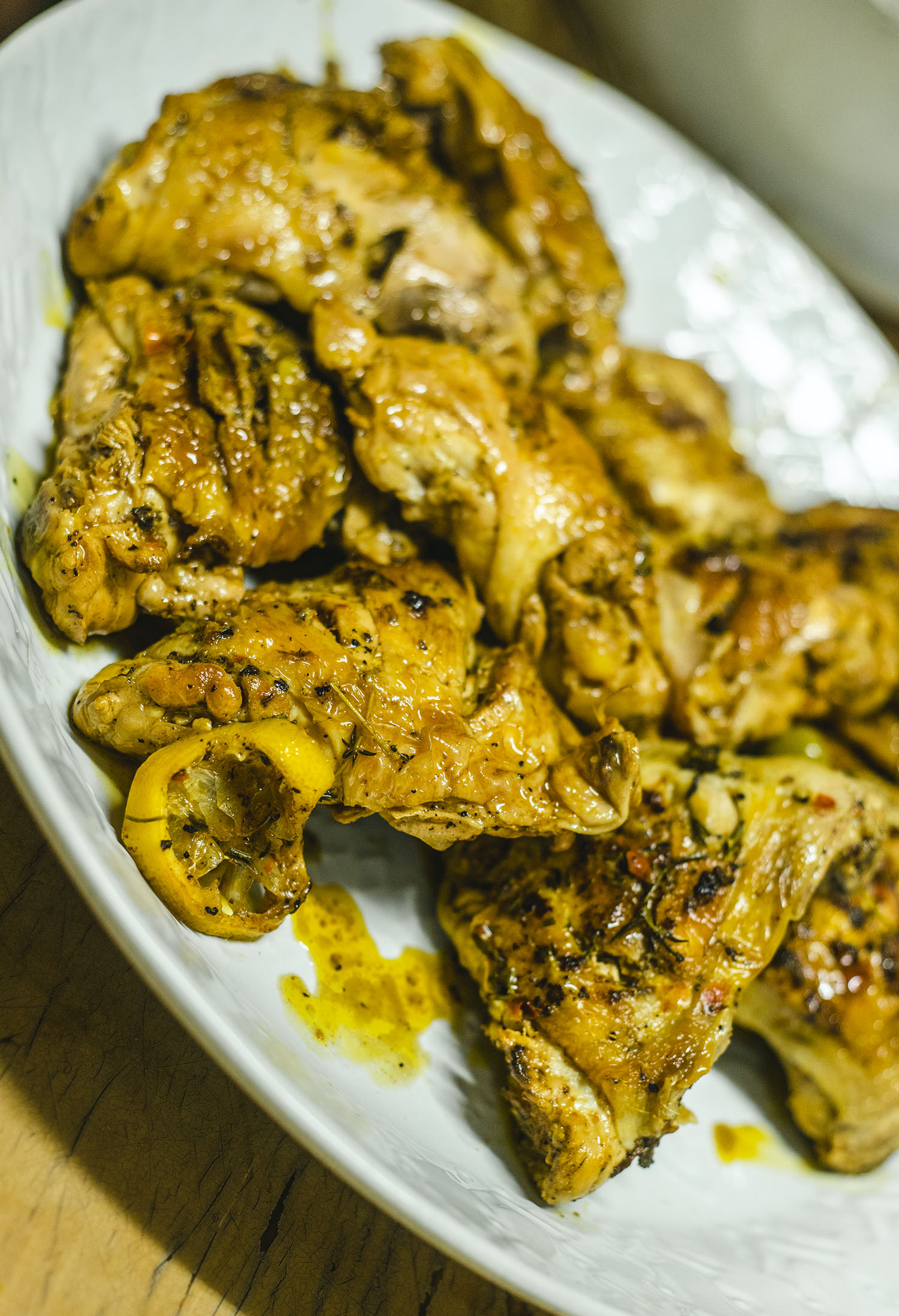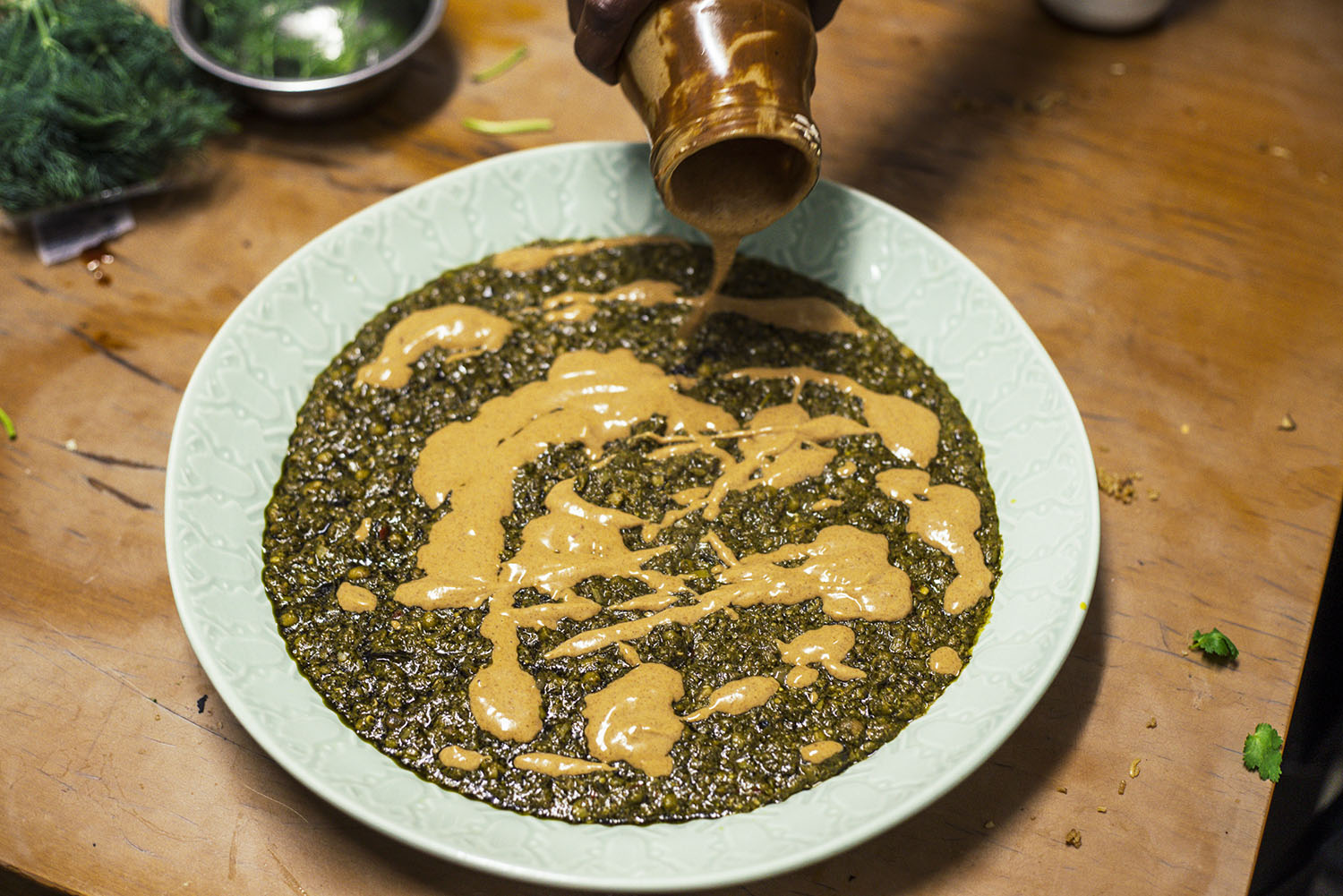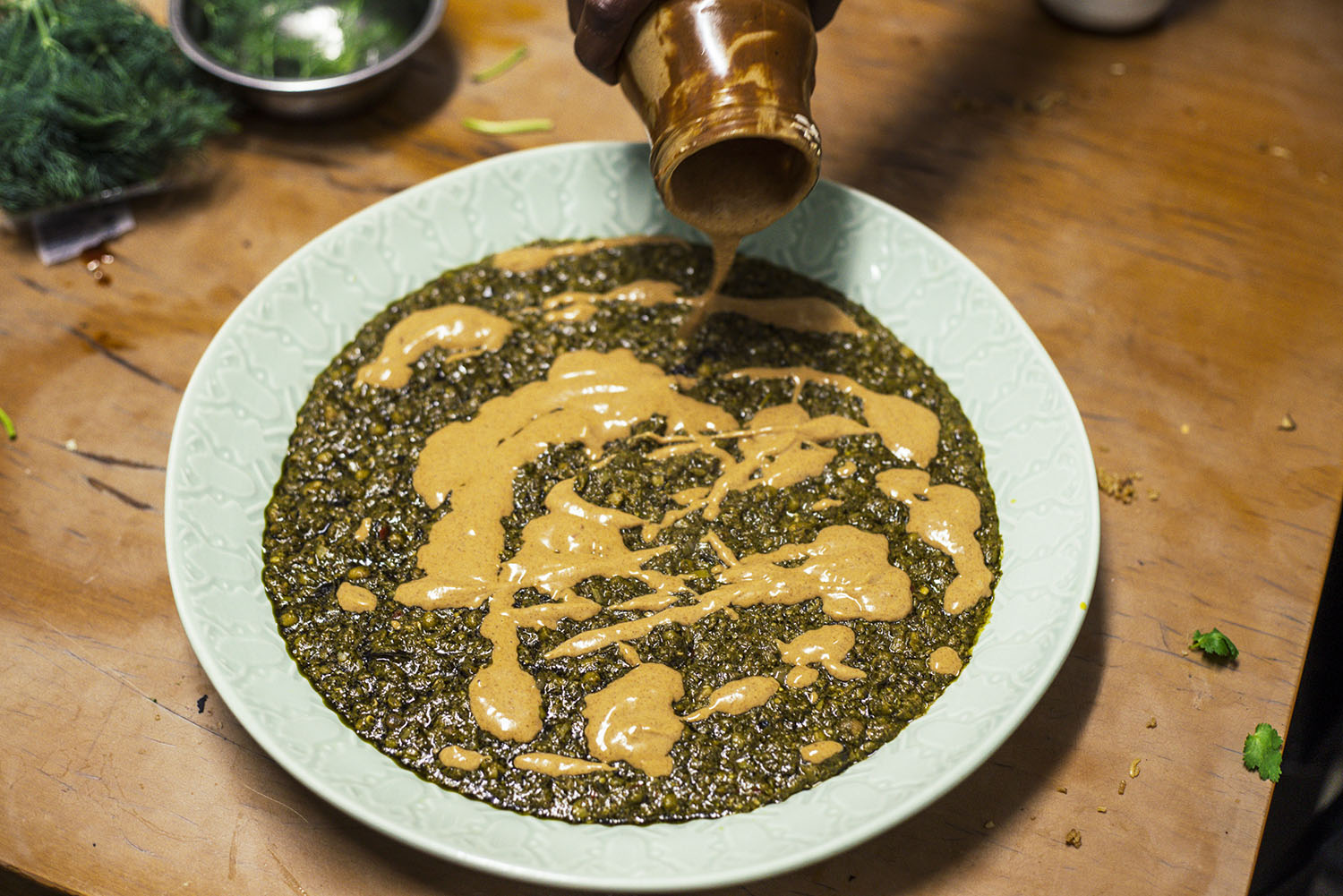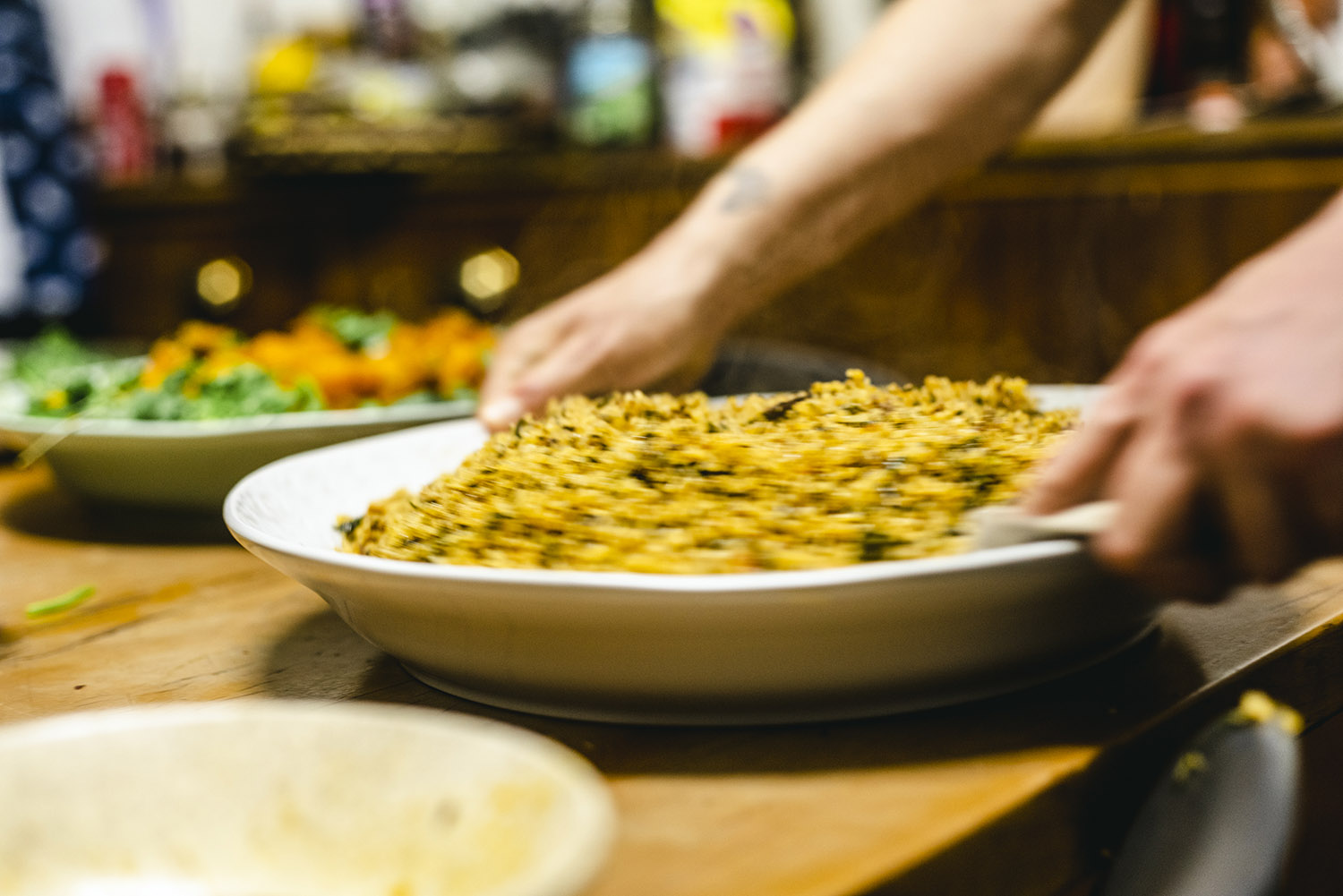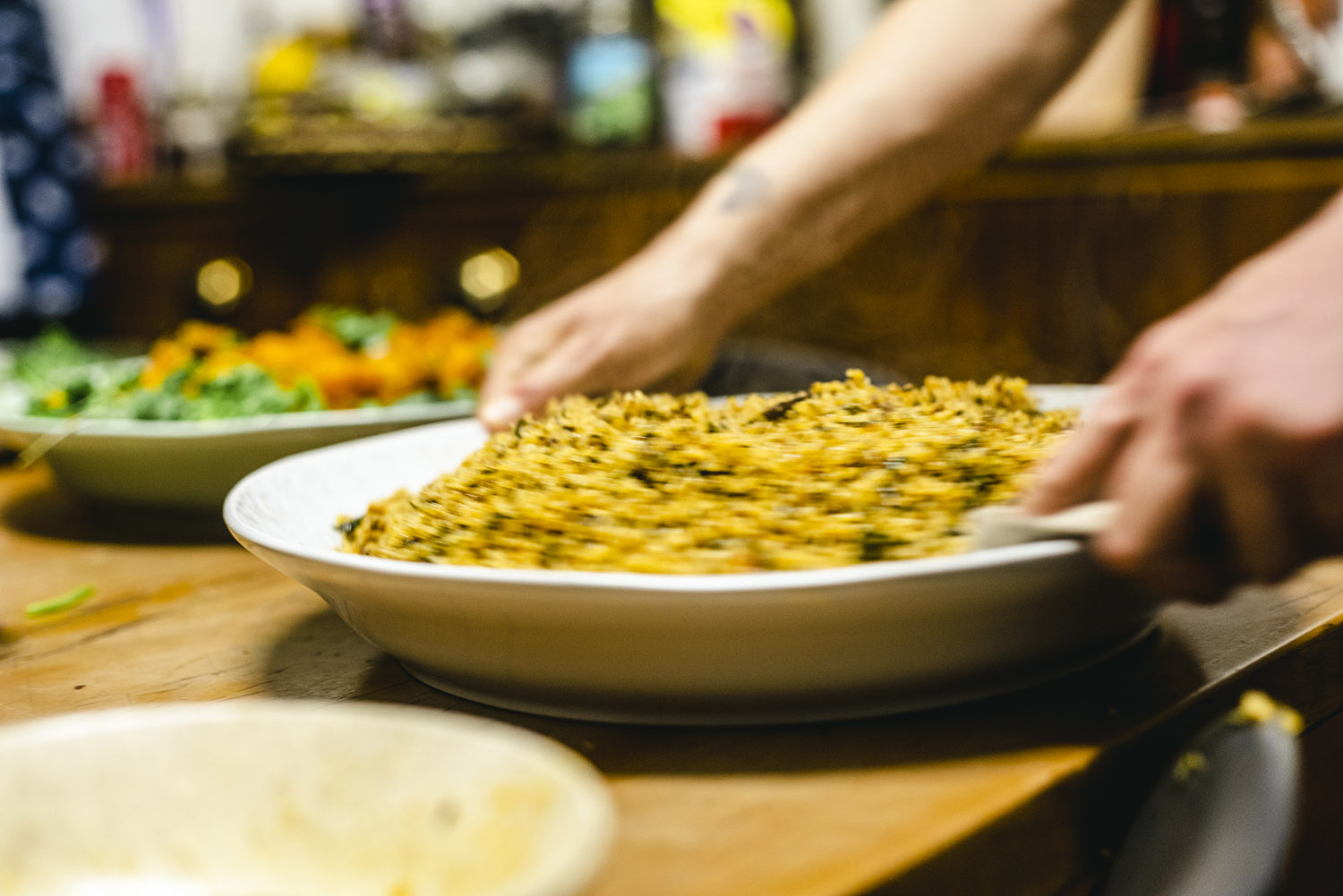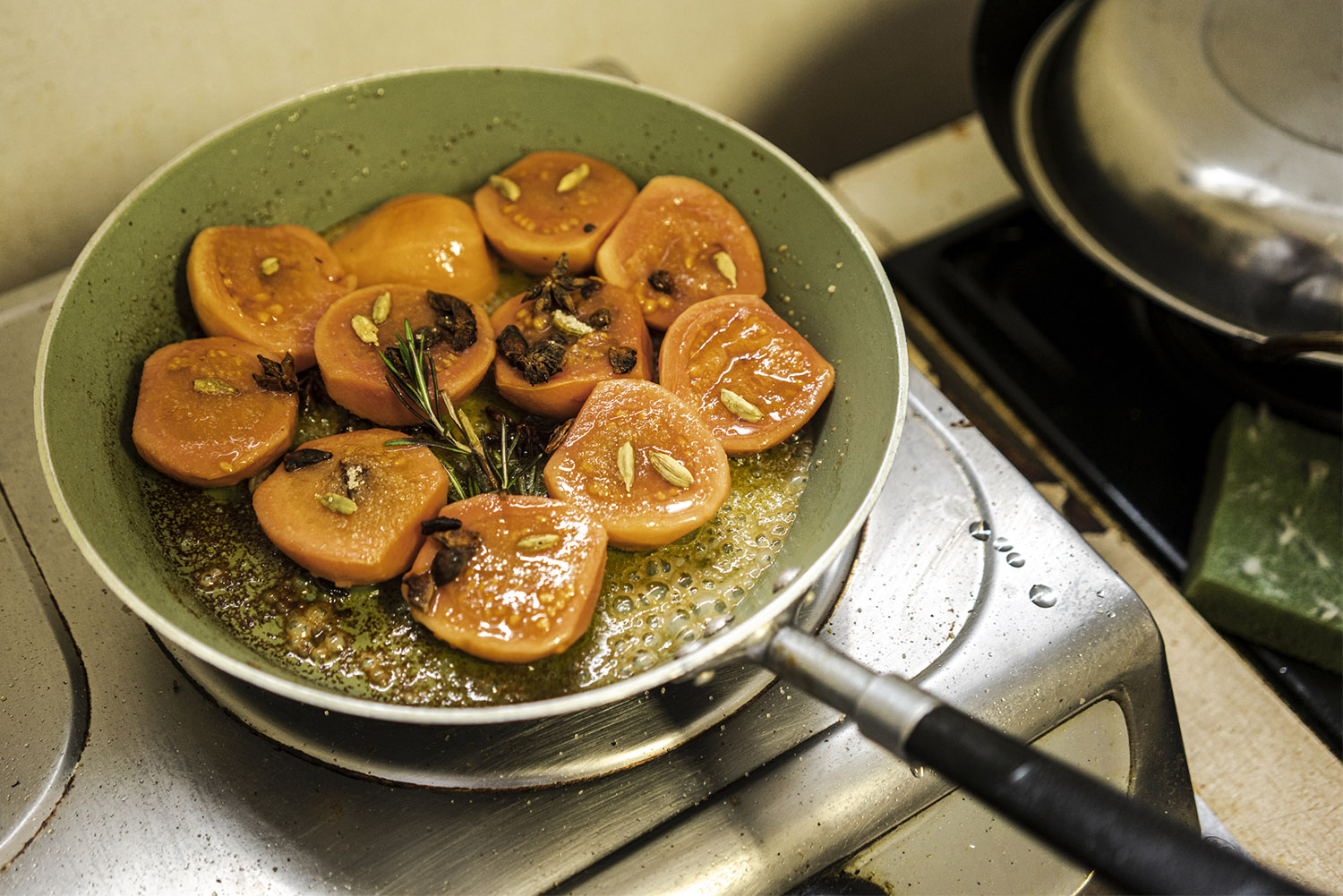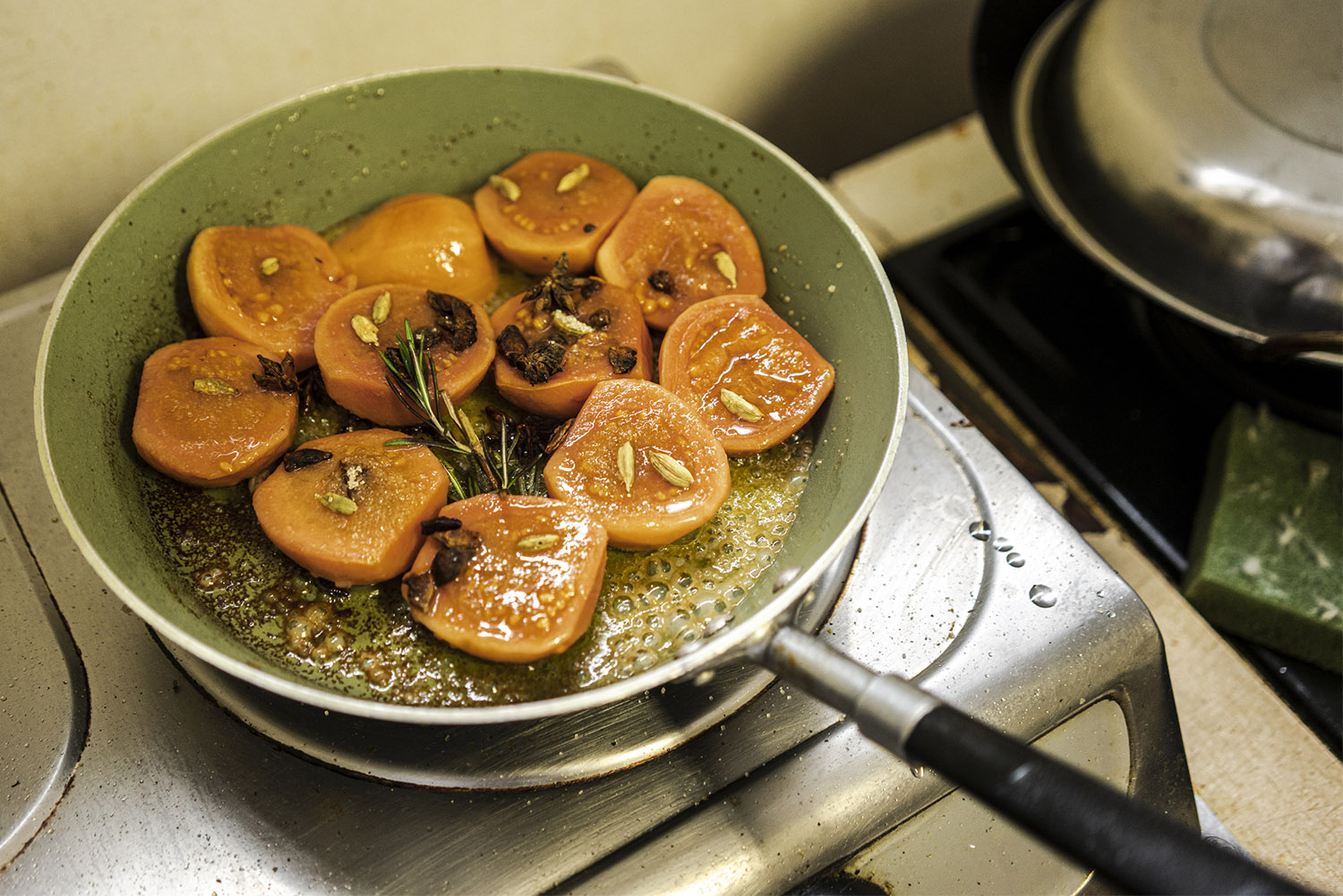 The Dangers Of Yeoville
Sanza earned his stripes in Soweto, but fell in love with the colorfulness of JoBurg's Yeoville neighborhood as a young adult. The now impoverished community has been in a steady decline over the decades. Still, Sanza is committed to keeping his diner operating in its current space. For him, it's an opportunity to honor the area and kitchens where he developed so much of his culinary chutzpah. Yeoville's location also gives tourists and foodies a chance to enter a neighborhood they might not otherwise – and food good reason.
"People that come here, when they are rattled, I don't like that but I deal with it nicely with a nice cocktail, and food and stories, and I humanize them again – and make them not scared."
"I'm happy to be in this space learning and taking and giving," he explains of his desire to remain in place. "I cook from the heart. And I take from the best because I take classes. I immerse myself in the culture. I always eat lunch and breakfast in Yeoville and I'm thinking in the evening, 'I want to mesh this up into something greater.'" The only project ambitious enough to potentially lure the cook away would be creating a Michelin-level dining experience in a nearby collection of townships named Soweto.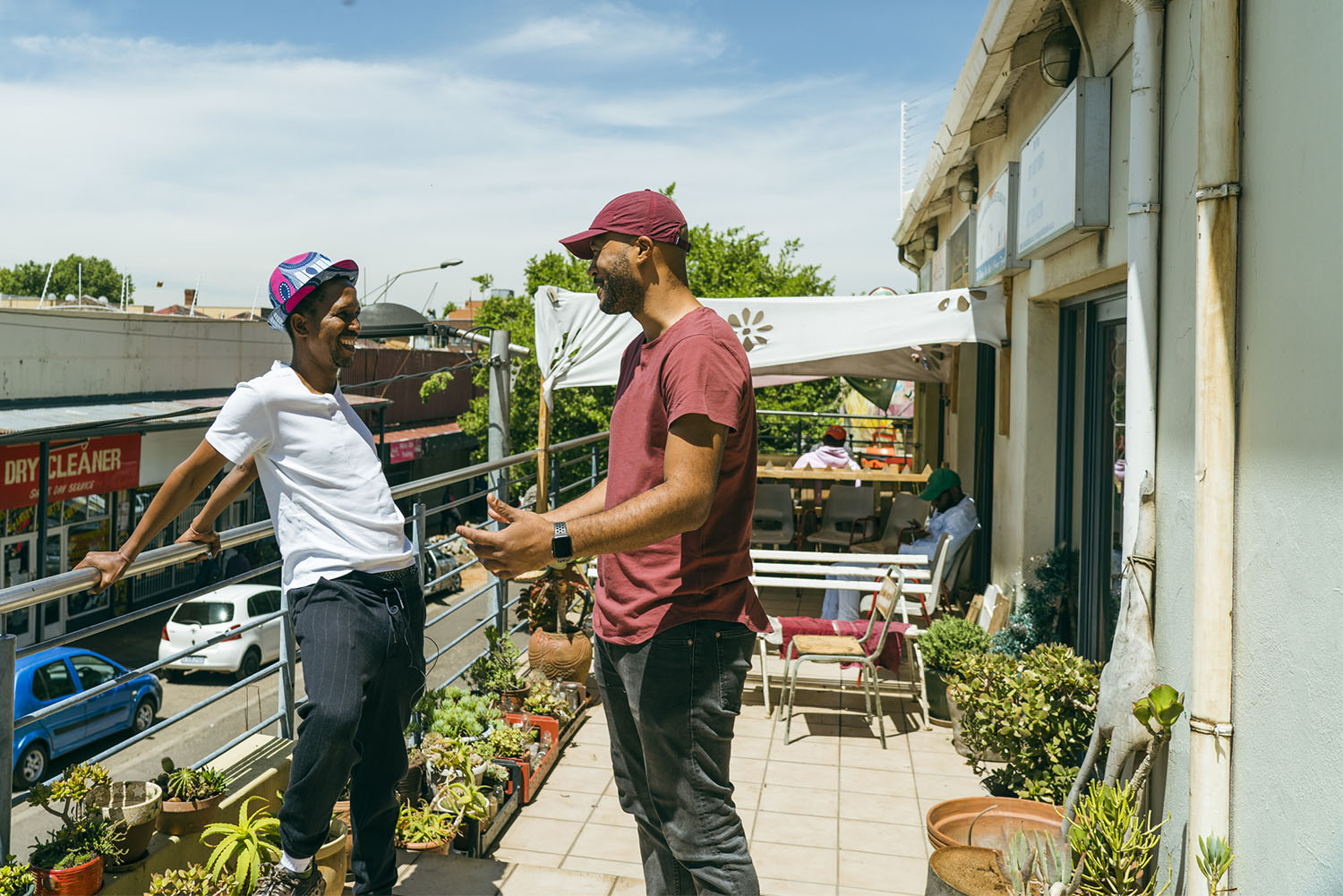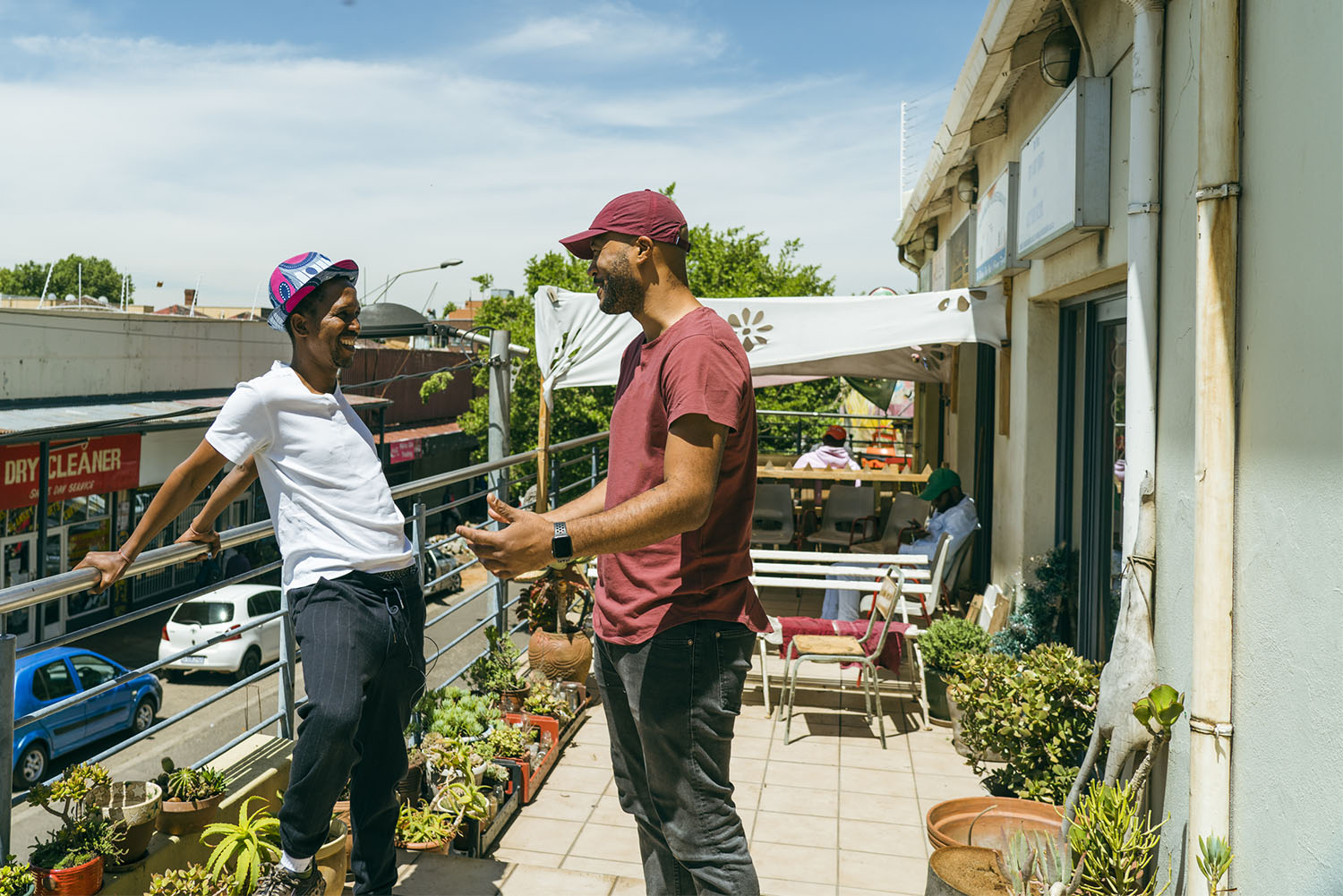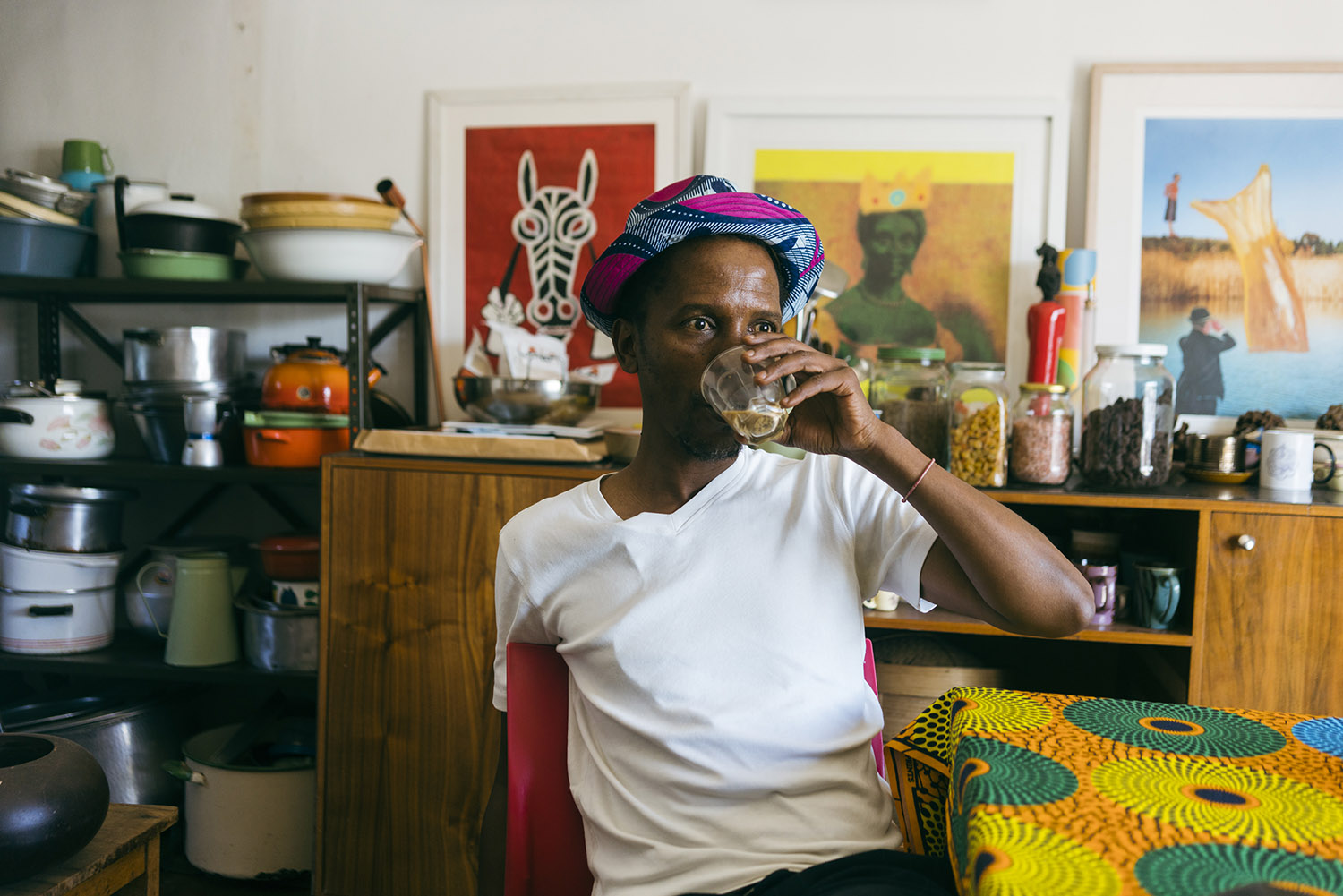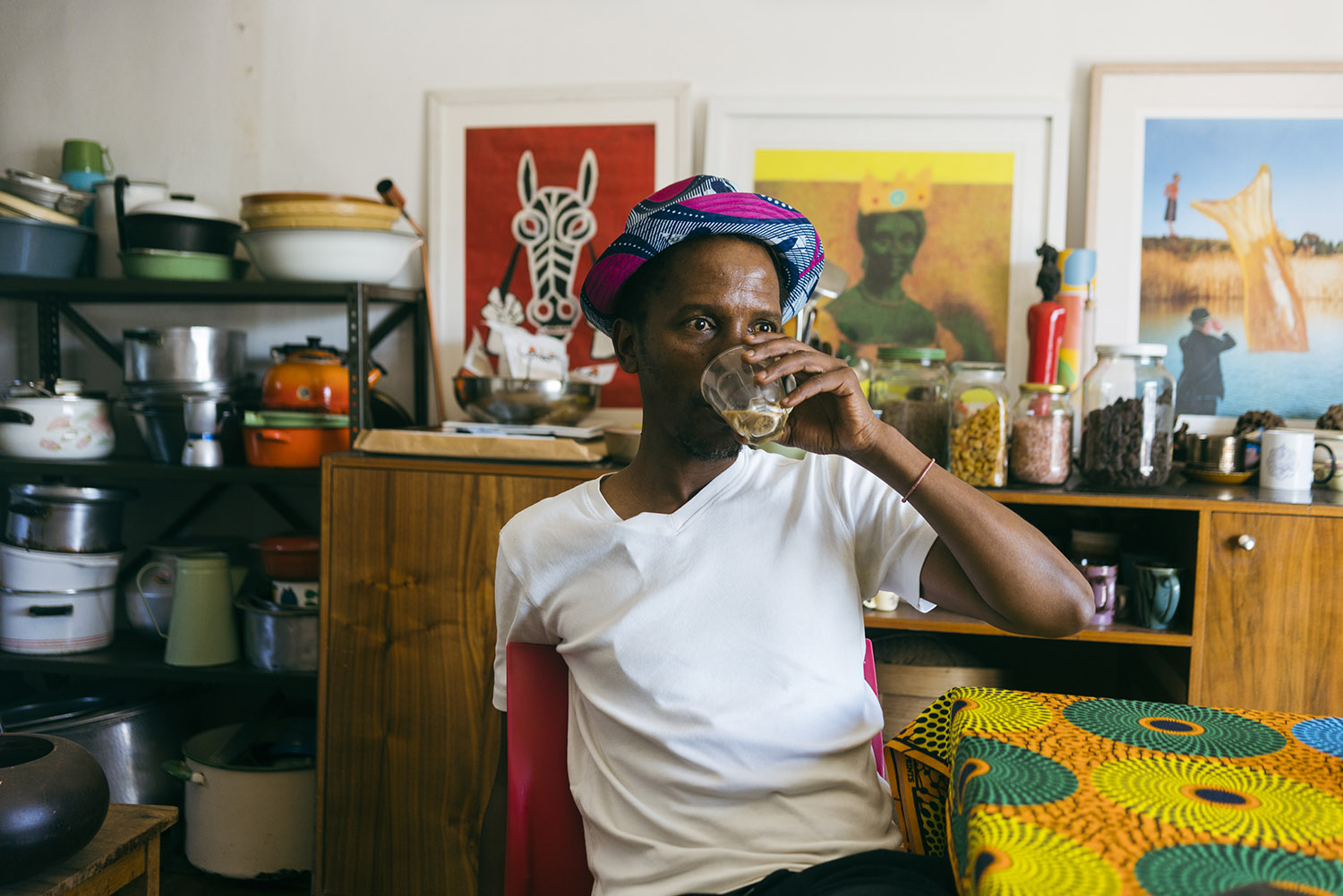 Even while joking, Sanza makes astute political and social observations. "In every township growing up we had five vegetables: the tomato, cabbage, potato, onion and pumpkin." He concedes times have thankfully changed in the post-Apartheid era, "To the South African, restaurants are not our culture. We were not treated well – we were not welcome at restaurants. I'm always jealous of our little brothers," he laughs. "Of how they just go the club, or to a cafe and have a date in a coffee shop. We didn't have those things! When you liked a girl, you just had to hold her hand and say, 'Trust me. I really do like you,' cause there was no where to meet!"
Sanza isn't formally trained. He's never gone to culinary school. He's not ashamed to imprecisely slice vegetables or to eye test portions of fennel seeds and ground coriander going into a sauce. "I'm a cook, not a chef," he rightfully brags. It's this sort of liberal, organic and from the heart approach to flavors and cooking that has Sanza's tables booked out nightly. His alchemy and his ability to weave food, libations and conversation amongst strangers into a once-in-a-lifetime experience is his magic. And his business, The Yeoville Dinner Club, is one experience in Johannesburg no responsible traveler would ever miss.
You can make reservations from their Instagram page or via email at [email protected].
Eric has revolved in and out of passport controls for over 20 years. From his first archaeological field school in Belize to rural villages in Ethiopia and Buddhist temples in Laos, Eric has come smile to smile with all walks of life. A writer, photographer and entrepreneur, the LA native believes the power of connectivity and community is enriched through travel.