TravelCoterie
is compiling lists of black-owned businesses for individuals interested in supporting the social movement and our African-American communities. So the next time you're
in Detroit and hungry
, check out one of the following restaurants.
And if we're missing a spot, feel free to drop an email or leave a comment.
"Our mission is to help people live healthier lives by providing great-tasting, high-quality, nutritious vegan food that appeals to everyone, while at the same time doing our part to support a sustainable earth. We partner with local food providers such as The Brinery, Earthworks, Keep Growing Detroit and D Town farms – they provide our seasonal organic produce and we give them our food waste for composting to help them fertilize their farm."
Detroit Vegan Soul (West)
19614 Grand River Ave.
Detroit, MI 48223
(313) 766-5728
Detroit Vegan Soul (EAST)
8029 Agnes St.
Detroit, MI 48214
(313) 649-2759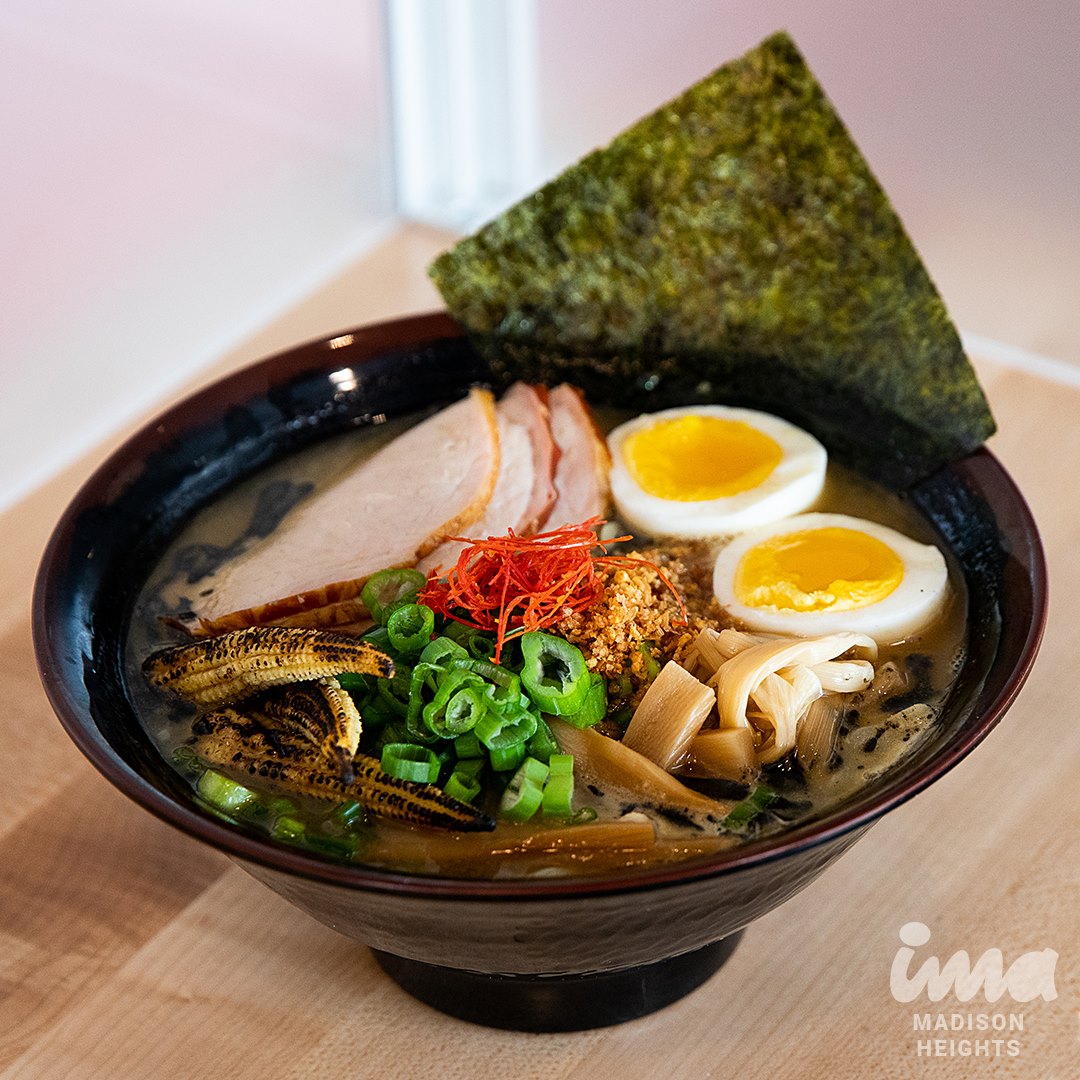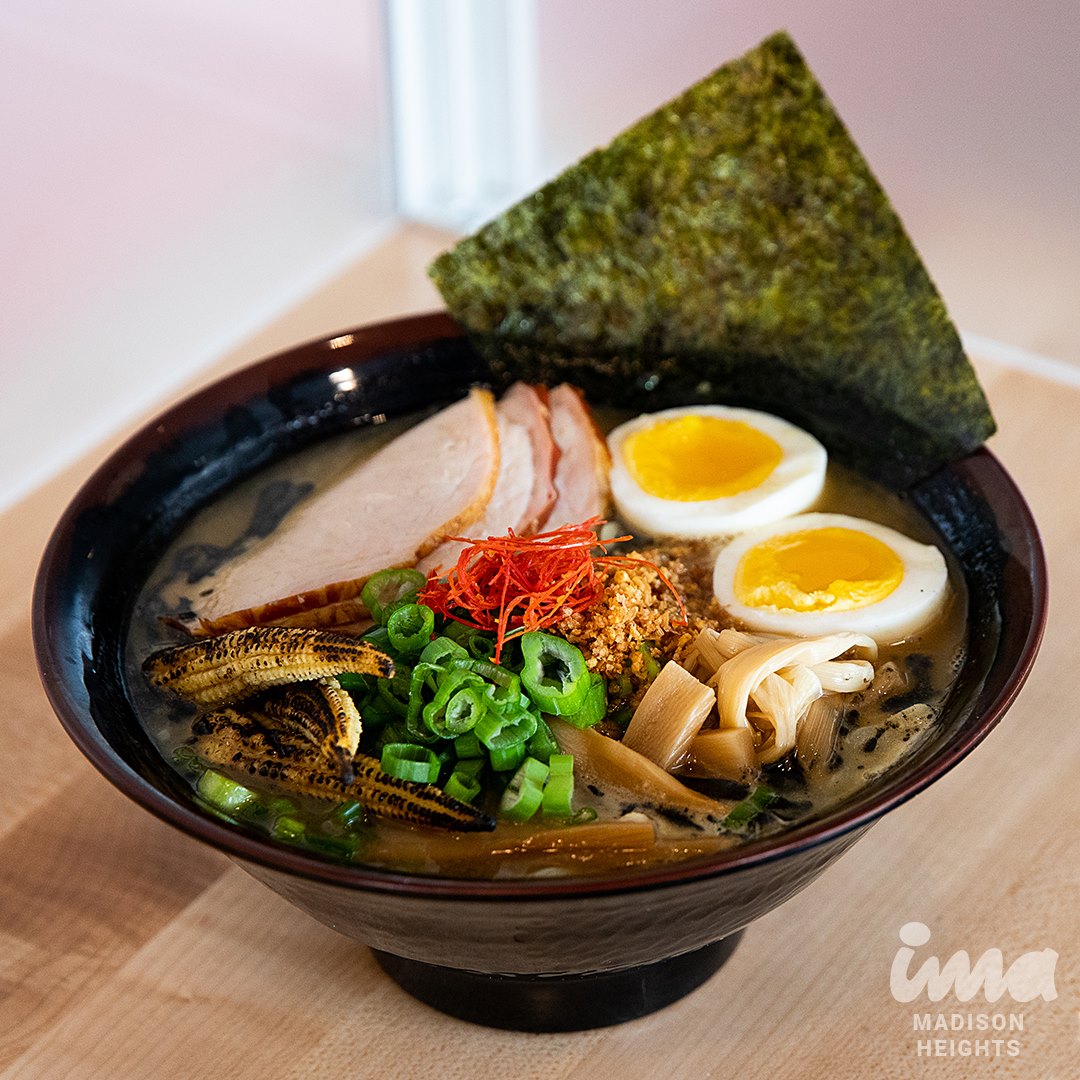 Named Detroit's Restaurant of the Year in 2019, Ima serves up udon noodles, rice bowls, sake and tasty Asian fare at three different locations.
Corktown
2015 Michigan Ave.
Detroit, MI 48216
(313) 502-5959
Madison Heights
32203 John R Rd.
Madison Heights, MI 48071
(248) 781-0131
Midtown
4870 Cass Ave.
Detroit, MI 48201
(313) 883-9788
"Head chef Godwin Ihentuge combines the traditional Nigerian dishes he prepared with his father growing up, with cooking styles and techniques learned in years of working side by side with renowned chefs from across metro-Detroit…You'll find garlic greens, maffe fries, jerk chicken, suya shrimp and grits, 'peppa soup' ribs and our crowd favorite, jollof rice. Retail products include dry rubs, traditional spices, sauces, marinades, coffee and loose tea."
6500 Woodward Ave.
Detroit, MI 48202
(313) 334-6099
Experience Detroit's Central Kitchen + Bar from Ignition Media Group on Vimeo.
"Central Kitchen + Bar features contemporary American cuisine in a casual and welcoming environment. With recognizable bar food serving as the foundation for our menu, our executive chef has given a new spin to the classics, upgrading them with inventive taste combinations using local and seasonal ingredients. Guests will be pleased to see that we have something that appeals to everyone. From the selection of our purveyors of produce and meats to creating our own infusions for our handcrafted cocktails, we are committed to offering our guests the highest quality products from start to finish."
660 Woodward Ave #4A
Detroit, MI 48226
(313) 963-9000
Located in the Eastern Market of Detroit, this Motown themed restaurant specializes in steaks, comfort food and offers an extensive raw bar selection. Each booth is dedicated to different Motown artists (The Supremes, Aretha Franklin and of course the Jackson Five).
2735 Russell St.
Detroit, MI 48207
(313) 567-2811
3919 Woodward Ave.
Detroit, MI 48201
(313) 832-0892
"Caribbean cuisine is broad in definition and in taste. The foods of the Caribbean have influences from India, Africa, the Spanish, the French and many others. Caribbean cuisine, for me, is the opportunity to be creative with flavors. At Norma G's, we love the chance to share the food that we have had the pleasure to enjoy for so long with others."
14628 E Jefferson Ave
Detroit, MI 48215
(313) 290-2938
Savannah Blue offers contemporary Northern Soul food made with Southern flavors and delivered with Detroit style.
1431 Times Square
Detroit, MI 48226
(313) 926-0783
Chris and Fannie Baker opened Baker's as a lunch sandwich spot in 1933. The following year their son began booking local jazz pianists at the restaurant and by 1939 he took over ownership. By the 1950s Baker's began featuring major jazz acts and to-date is considered Michigan's jazz mecca. Notable musicians who have played at Baker's include Ella Fitzgerald, Miles Davis, Cab Calloway and Nat King Cole.
20510 Livernois Ave
Detroit, MI 48221
(313) 345-6300
242 John R St.
Detroit, MI 48226
(313) 346-3771
Bert's Marketplace has been a staple in Detroit's Eastern Market for over 30 years. Swing by and order a dish off their barbeque menu or catch a live jazz or blues show. Be sure to check out the murals dedicated to Detroit's black history.
2727 Russell St
Detroit, MI 48207
(313) 567-2030
Chef/Restaurateur Omar Mitchell opened Table No. 2, a neighborhood fine-dining restaurant, in April of 2019 to much success. Shortly thereafter, the restaurant's street underwent a major construction project forcing many of the surrounding businesses to close during that time. Table No. 2 persevered and managed to gain popularity amongst locals. Not too long after that, the city (and the world) was hit with COVID-19. Once again Table No. 2 stayed afloat by offering curbside service to their loyal customer base. Chef Omar was looking forward to re-opening this summer with new social distancing orders in place but was informed that they had to move by June 1, 2020, as the owner wanted to sell the building.
Ten days ago, Chef Omar started a GoFundMe campaign to help with relocation costs. Since then, he has raised nearly $24,000, a true testament that Detroiters don't want to see this restaurant close. Stay tuned to see what's next for this neighborhood favorite.
Please visit Table No. 2's GoFundMe page if you're interested in contributing.