The days of gliding under the radar as a hidden gem are nearing an end for Memphis. This Tennessee city's dynamic food scene, soulfully-curated hotels, cocktail establishments, emerging art scene, music, deep Civil Rights history and outdoor activities are giving more and more travelers reasons to visit. Recently crowned "one of the best places in the world" by Time magazine, Memphis should be on your travel radar this year.
We've done some legwork to help you make the most out of your trip to Memphis. Whether that's sampling dry-rubs, visiting museums, or connecting with the city's soundtrack, our guide to Memphis has you covered.
Being crowned "one of the best places in the world" by Time magazine will only expand Memphis' draw. So TravelCoterie spent several days interviewing locals to find out what new visitors like you and I should do while we're here. After sampling many of those dry-rubs, dining at Black-owned restaurants, visiting museums, and connecting with the city's soundtrack, here are the things to do in Memphis.
Things To Do In Memphis
1. The Civil Rights Museum
The Civil Rights Museum stands on the hallowed grounds of the Lorraine Motel. It's on the second story balcony, just in front of room 306, that Martin Luther King Jr. was assassinated by James Earl Ray. A wreath hanging on the railing in front of the room marks the spot where King was struck by a single bullet. Visitors can glance inside King's room as well as explore the area across the street where Ray is believed to be standing when firing his weapon.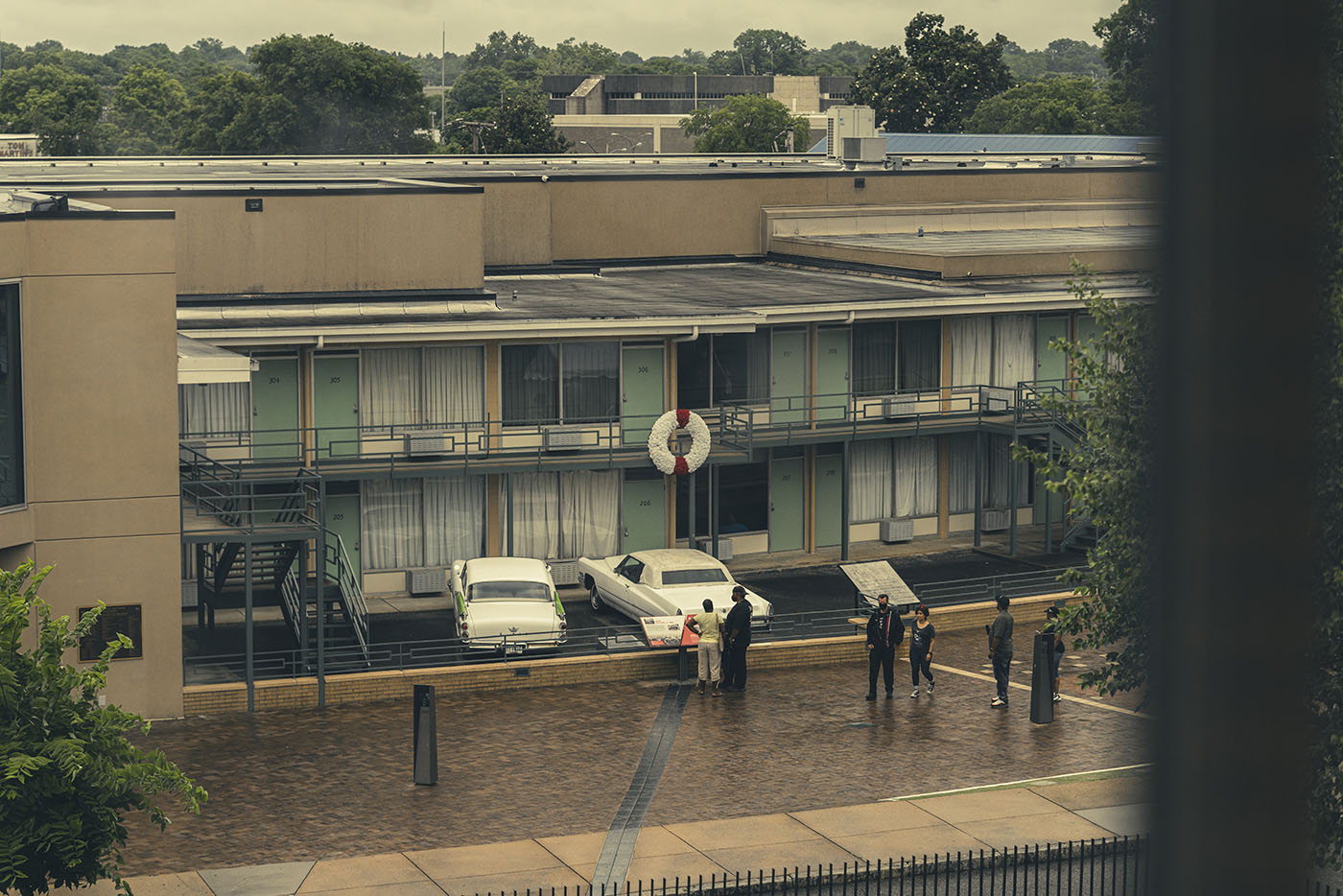 The Civil Rights Museum also traces the turbulent existence and tireless persecutions of African-Americans in the United States. Exhibits focus on slavery, segregation, desegregation, activism, and all the other unfortunate familiars in which many African-Americans are unfortunately acquainted.
2. Cozy Corner
Black-owned and operated, this legendary barbecue shop gets name dropped frequently by locals as the best in the city. Cozy Corner is known for their signature smoked cornish hen, but the rib tips are the shop's underrated, secret weapon. Desiree Robinson, Cozy Corner's pitmaster, made history when she became the first Black woman inducted into the American Royal Barbecue Hall of Fame. Her food does not disappoint.
Other notables include: The Barbecue Shop, Payne's, Charlie Verdugo's Rendezvous and Central Barbecue.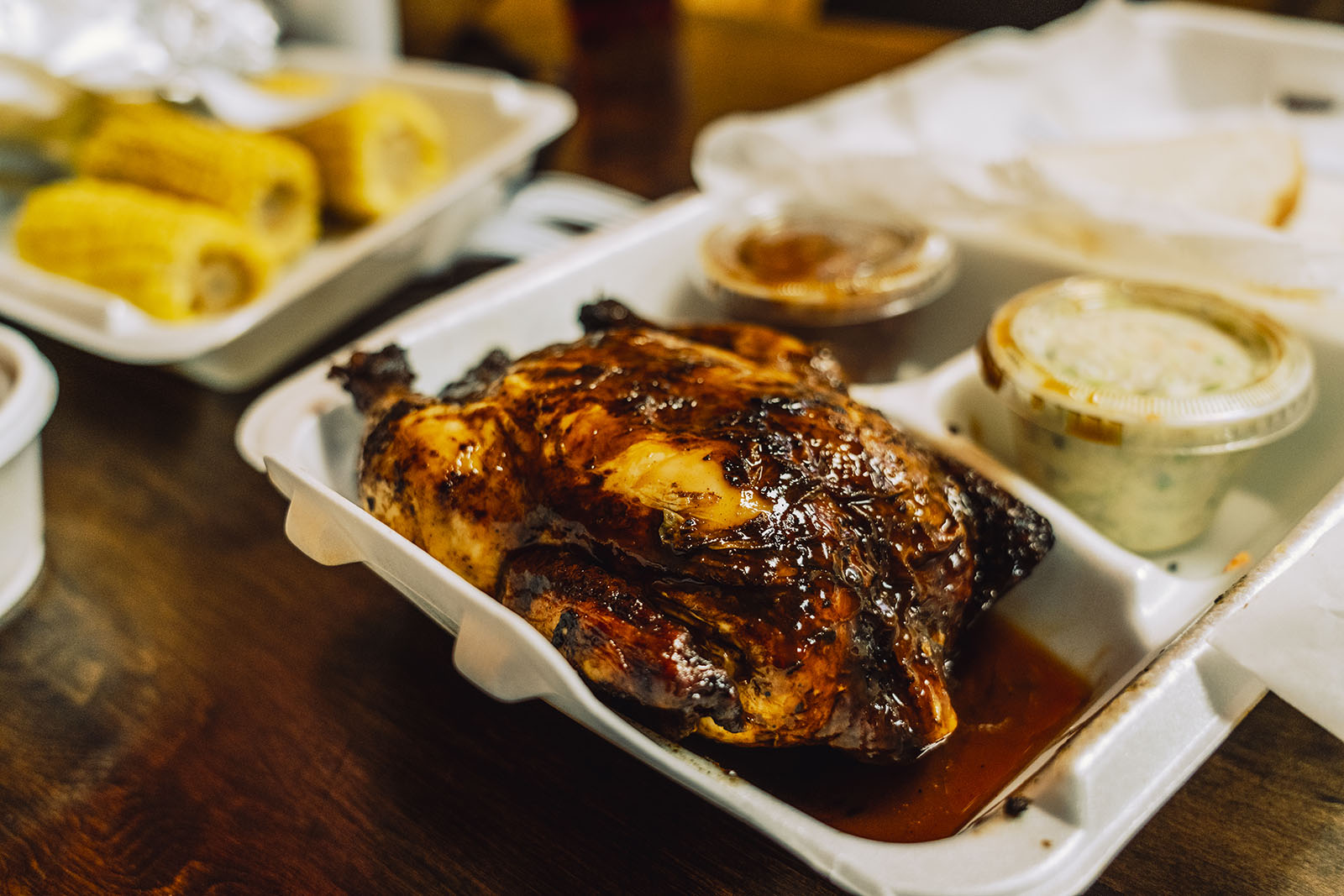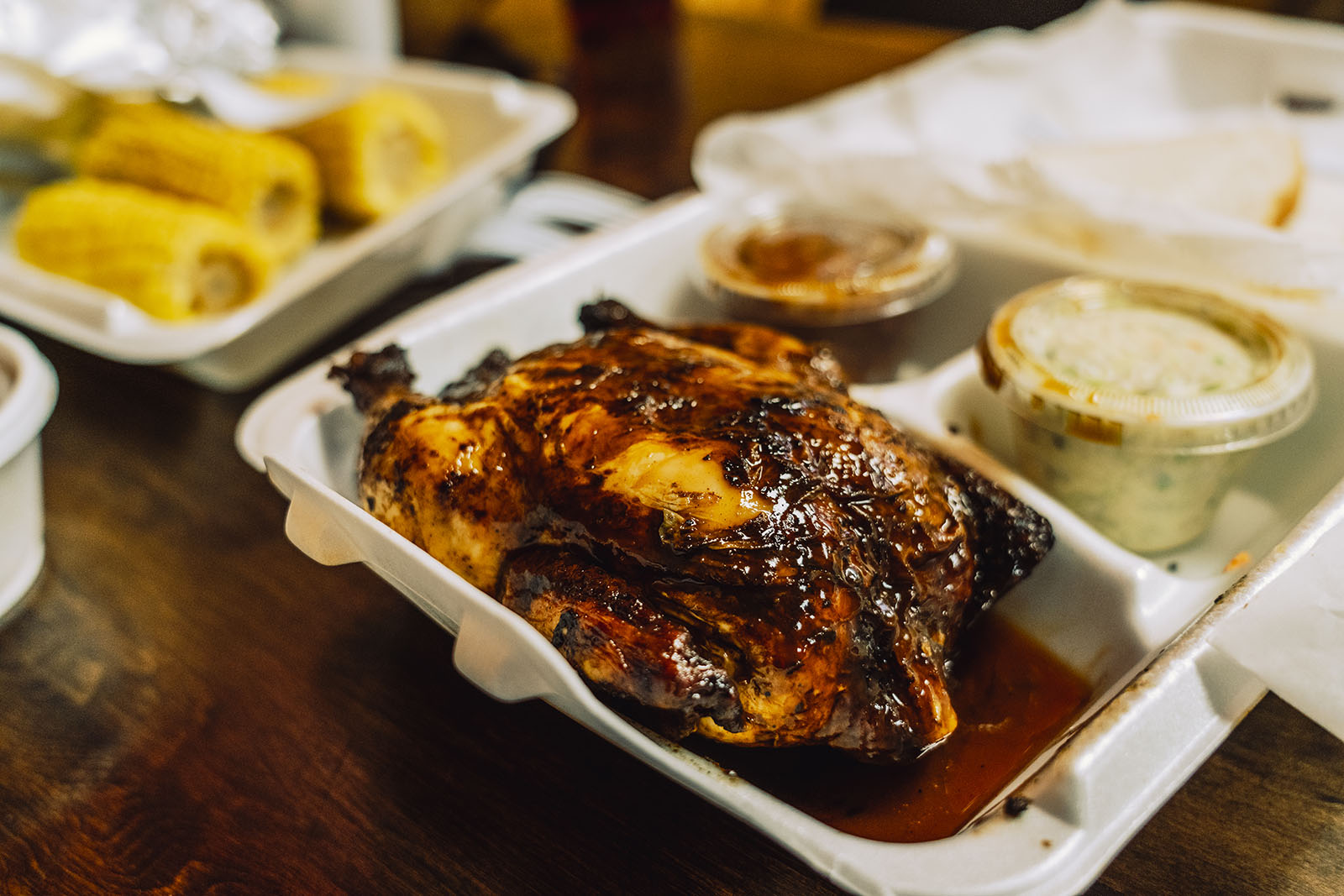 3. Beale Street
If you're planning a trip to Memphis, a night on Beale Street is a requirement. It's a lot less intimidating than New Orleans' Bourbon counterpart, but the vibes of incredible live music and free flowing libations are similar. Bands with incredible talent perform nightly covers inside the corridor's numerous bars.
Beale Street has always held a special connection with the city's African-American community. Black musicians first started playing music here in the 1860s. In the 1870s, Beale Street was purchased by an African-American man by the name of Robert Church. That acquisition helped make Church the South's first black millionaire.
Blues legend BB King also got his start playing gigs here – the B.B. is his name an evolution and reduction of his former nickname, the Beale Street Blues Boy.
4. Stax Museum
Otis Redding, Isaac Hayes, Sam & Dave, The Staple Singers and other prominent recording artists used Stax Records to launch their iconic recording careers. The legendary studio is now a museum honoring the musicians who shaped culture and American history from within its walls. An enormous selection of exhibits, musical instruments and other memorabilia fill out the roughly 17,000 square-feet of space, none fresher than Isaac Hayes 24-karat gold-plated 1972 Cadillac El Dorado.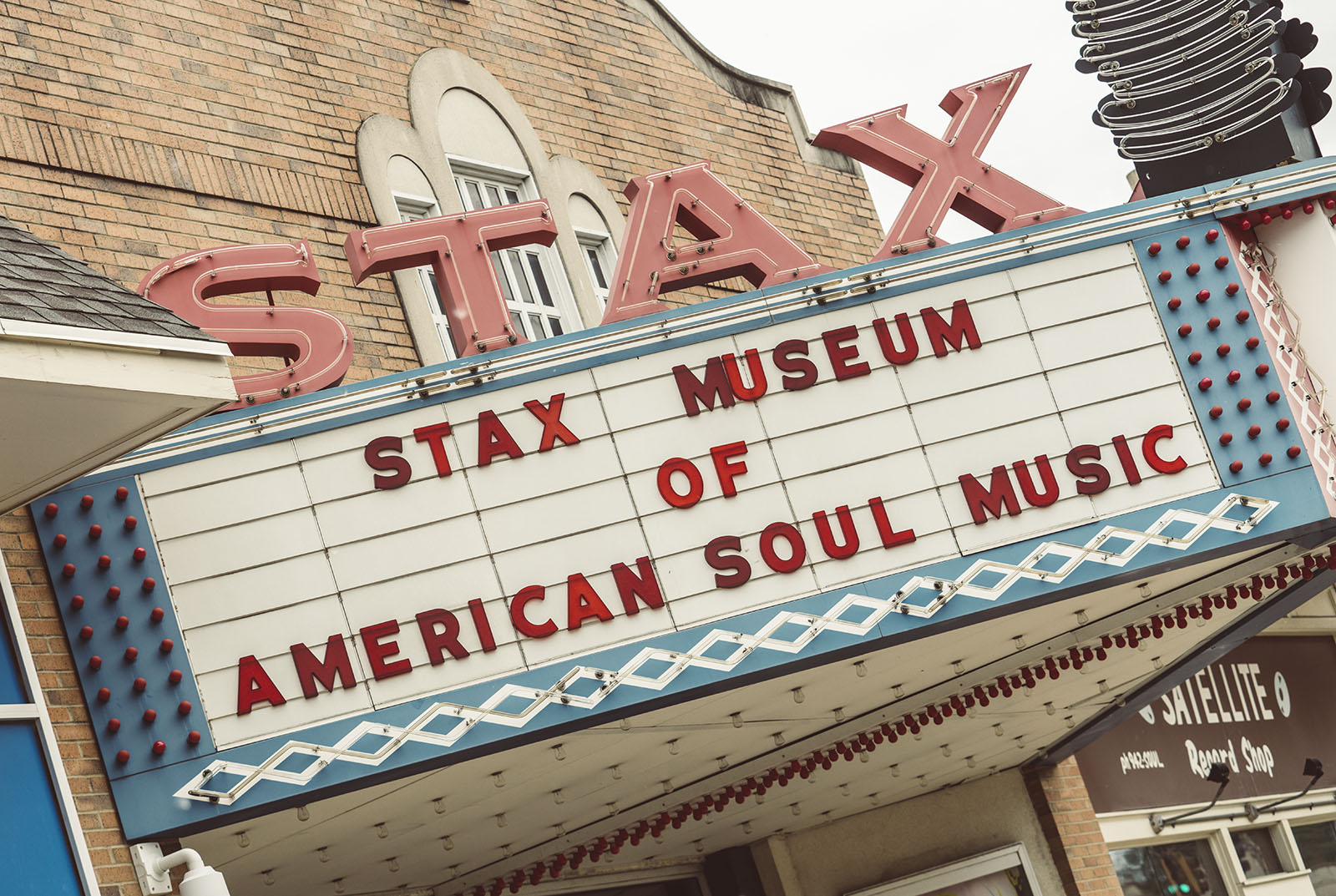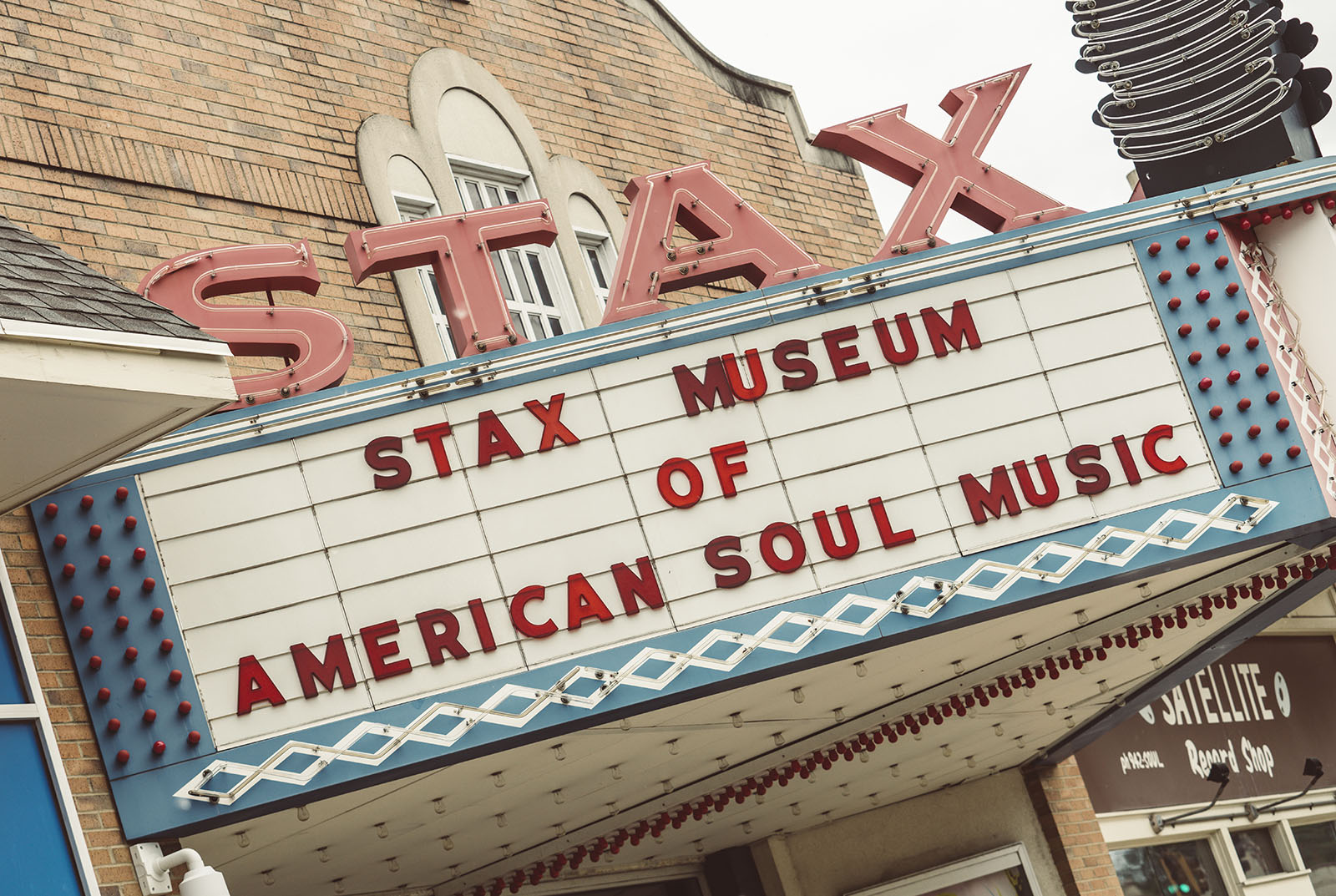 5. Home of Aretha Franklin / Soulsville
Aretha Franklin is often associated with Detroit music, but the late singer was actually born in Memphis. Her dilapidated childhood home is located in Soulsville USA at 406 Lucy Ave. The property is secured by fencing, but visitors can still pop by to leave a tribute, or photograph themselves in front of the home. A plaque outfront outlines the vocalist's history in the city.
Plans are underway to turn the home into an Aretha museum in the near future.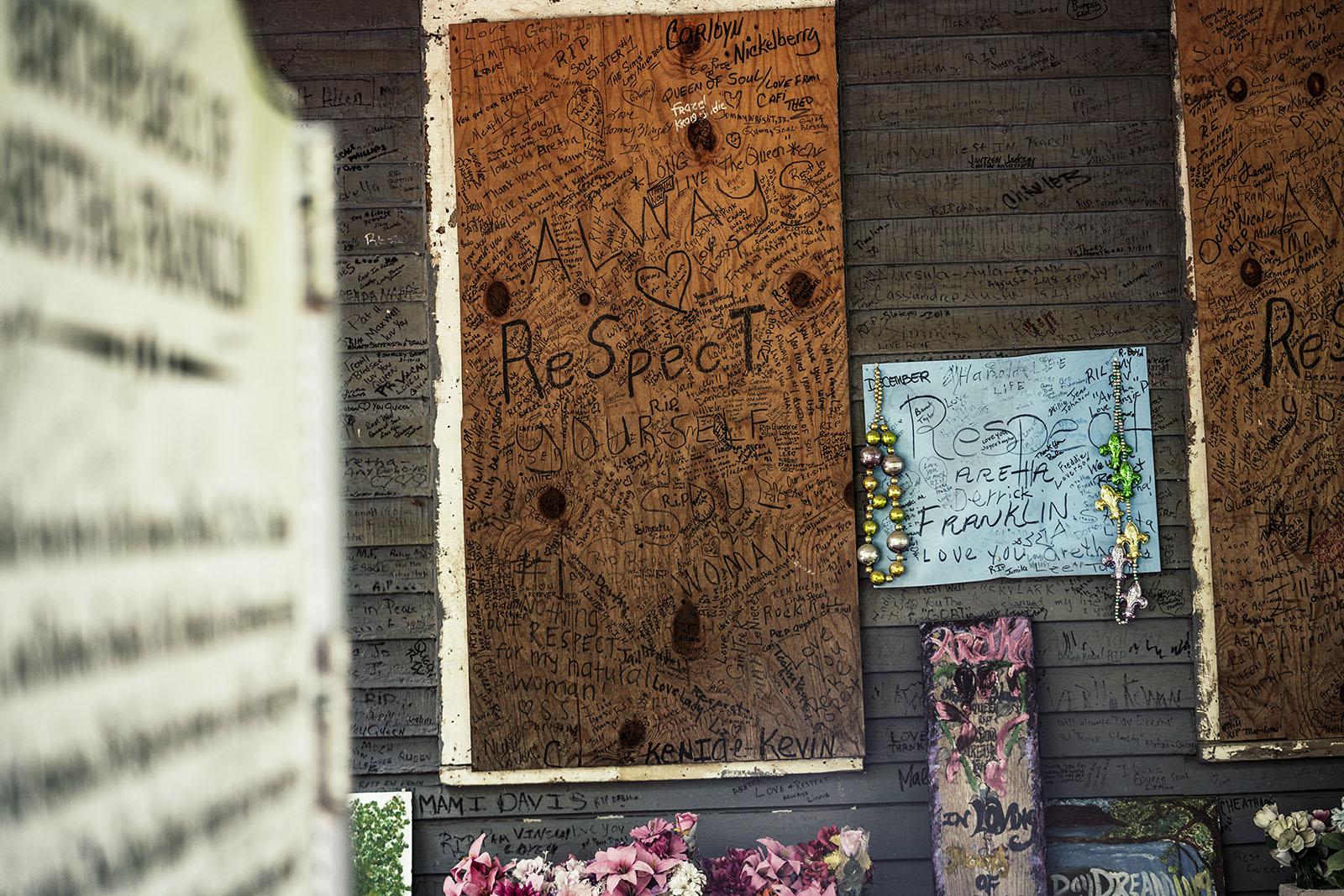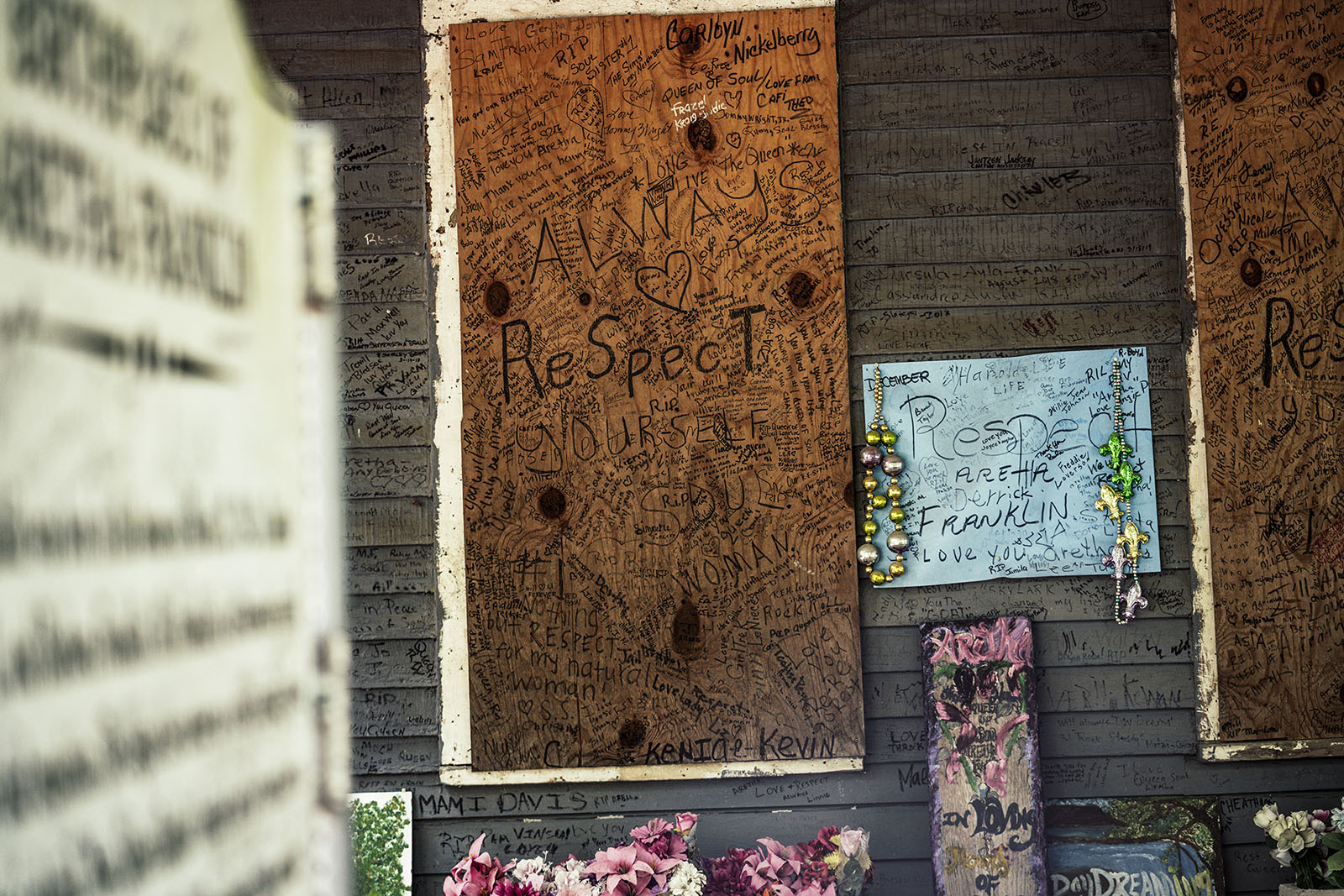 6. Mason Temple
Also located in Soulsville is the Mason Temple: Church of God in Christ Global Headquarters. MLK delivered his remarkable "I've Been To The Mountaintop" speech here on April 3rd, 1965. On April 4th, a sniper took the reverend's life outside the Lorraine Motel (now known as the Civil Rights Museum). A plaque outside the church details the event and its devastating impact on the city.
Bishop Charles Harrison Mason, founder of the Church of God in Christ, is also entombed inside the Temple. Visitation is possible on Saturdays and Wednesdays only. Check COVID restrictions.
7. The Four Way
Fried catfish, fried chicken, fried okra, fried green tomatoes … lots of fried and all of it good. During the Civil Rights movement, Four Way Grille refueled activists with some of the aforementioned menu items. 70 years and going, Four Way is still a pillar in the Soulsville community.  Located at 998 Mississippi Blvd, it's a must visit for foodies exploring Southern cuisine or just hungry tourists looking for grub.

8. Sage
Recognized for their soulful take on egg rolls, Sage is a Black-owned restaurant located in Downtown Memphis. Their signature "Soul Roll" is a meshing of fried chicken, turnip greens and mac-n-cheese stuffed inside a classic, New York-invented, egg roll. Sage also has cocktails, and enough appetizing bites to keep the place full of locals.
9. The Pocket
The Pocket is a Black-owned speakeasy located at 115 Union. The popular bar has reasonably priced drinks, transfixing live music and two levels of service: one for folks like you and I, and a more private, cavernous experience on the lower level: members only. The Pocket is a cozy place to stop by on a date night if the pairings of music, drink and low light ambiance sound like a good time.
Eric has revolved in and out of passport controls for over 20 years. From his first archaeological field school in Belize to rural villages in Ethiopia and Buddhist temples in Laos, Eric has come smile to smile with all walks of life. A writer, photographer and entrepreneur, the LA native believes the power of connectivity and community is enriched through travel.